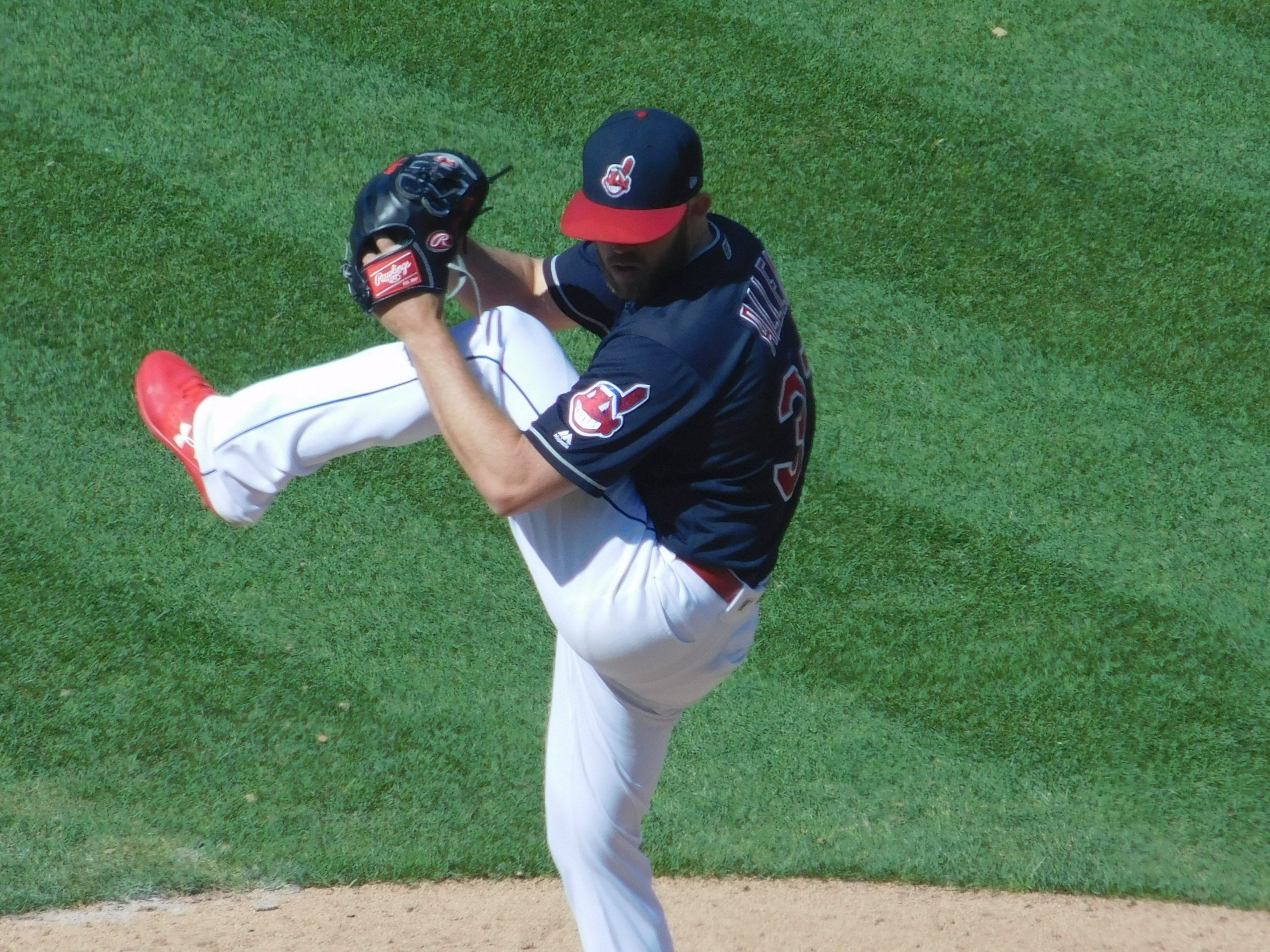 CLEVELAND – While the Indians bullpen was a mess for most of 2018, the one pitcher who was at the forefront of those issues is that of all-time saves leader Cody Allen.
Allen, who may have pitched his final game as a member of the Indians organization in the loss to the Astros in game three of the ALDS on Monday, was somber as he stood and answered each and every question Monday about the teams and more so his failures of the 2018 season.
"I just wasn't good, I just wasn't able to make the right adjustments this year, or whatever it was," Allen said.
"This game is a game of momentum, and once the ball started rolling downhill, I wasn't able to make the adjustments to make it stop."
In two games of the three-game sweep by the Astros, Allen threw a total of one inning, allowing six runs on four hits (two of which were homers), sporting an ERA of 54.00.
The results were a microcasim of the final half of the season for Allen, who simply fell apart going 4-6 with 27 saves with an ERA of 4.70 in 67 innings pitched.
"I was not good, and I feel bad for the guys that were good and carried us to this point, because I did not help in getting us past a very, very good team in Houston," Allen said. "We were going to have to play our best baseball, and we didn't, and I didn't."
Allen, along with fellow reliever Andrew Miller, are both free agents, and there's very much doubt about either or both of them coming back in 2019.
After the game it seemed to hit Allen, who has been the Tribe closer since 2014, that Monday might be the last time he sports an Indians uniform.
"It will take a few days, right now I'm kind of numb to it all," Allen said.
"This city means a lot to my family and I, but that is part of it, guys move on, Carlos Santana was here forever and you saw him move on, but these places become home, my son was born here, so we'll see."
The teams' mid-season trade to acquire San Diego Padres closer Brad Hand and fellow relief pitcher Adam Cimber at the time seemed to be the writing on the wall that both Allen and Miller would not be back next season, but now that the season is officially over it remains to be seen if the team looks to try and bring either of them back.
"This organization is going to be just fine with or without the guys that are going to be free agents," Allen said.
The Indians will still boast a starting five that is among the best in the American League, and with players like Jose Ramirez, Francisco Lindor and Edwin Encarnacion, the team will likely still be the heavy favorites to win the AL Central in 2019.
"This organization has done a pretty good job of putting some pretty good teams on the field without making the big free agent splashes," Allen said.
"I know that we got (Edwin Encarnacion) and made some pretty good trades, but guys like Jose Ramirez, Frankie Lindor, Trevor Bauer, Corey Kluber, Carlos Carrasco, they are the backbones, the core of this organization, and they either came up in this organization, or they got traded for in the minor leagues and were developed."
There's no question that the 2018 season did not go as planned, as despite winning 91 games, the club since winning the third game of the World Series in 2016 has lost now nine of their last 11 postseason games.
"There's a lot of belief there that we were going to be able to get it done," Allen said.
"I can only speak for myself, I was downright terrible the last couple of months of the season, but all you can do is go out there and try to compete, and the results are the results."
While Allen took full accountability for his poor performance in 2018, it will be interesting to see what his value may be on the free agent market, and if the Indians will even make an offer to bring the 29-year-old back next season.

NEO Sports Insiders Newsletter
Sign up to receive our NEOSI newsletter, and keep up to date with all the latest Cleveland sports news.