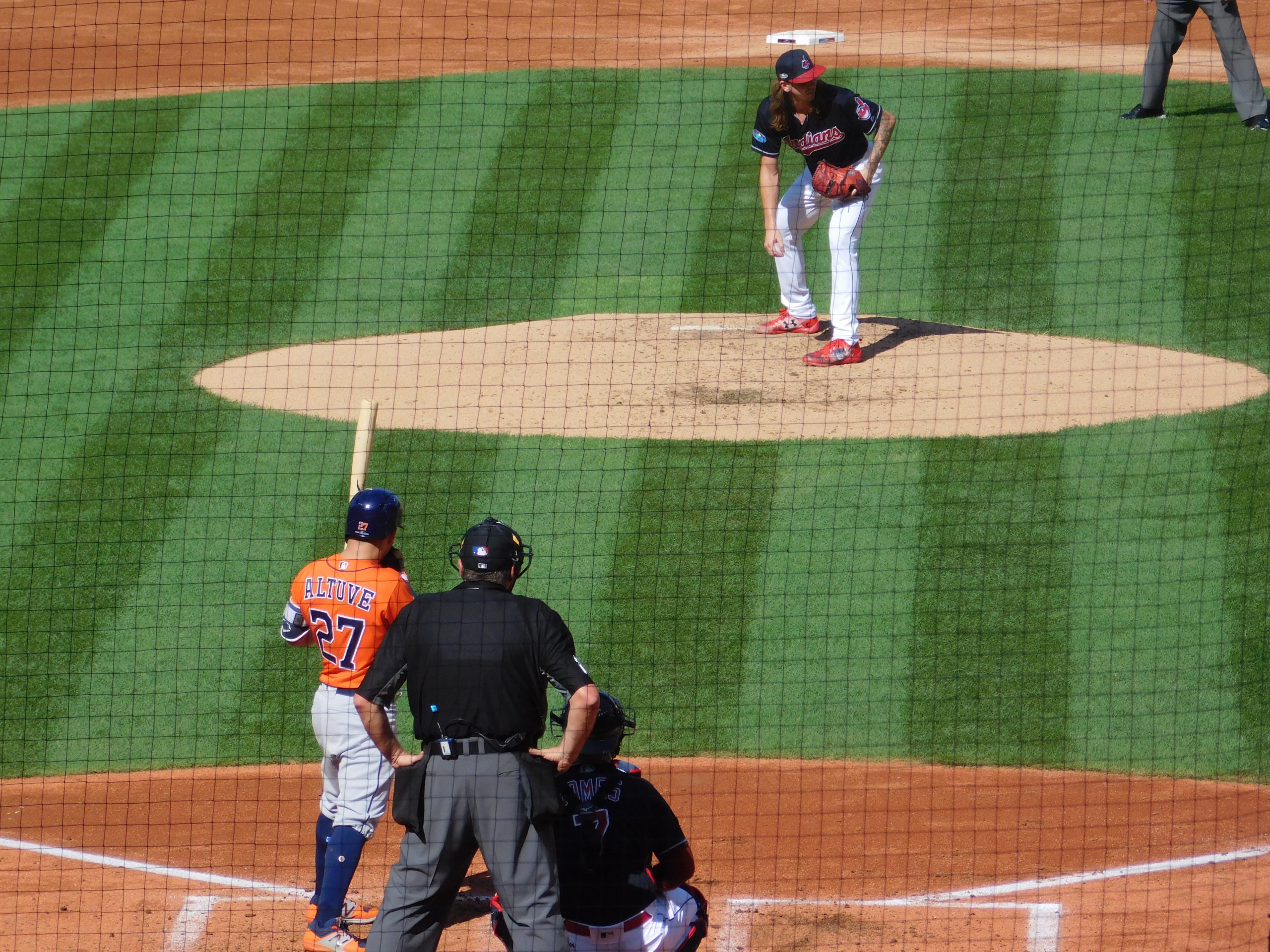 There will be a lot of questions to answer this offseason coming up. Leaving ten men on base, Astros still found a way to beat the Indians 11-3 to advance to the American League Champion Series.
Everything was going Indians way until the fifth inning when Mike Clevinger gave up a solo home run to George Springer to tie the game at one. However, the Tribe regained the lead in the bottom half the inning on a Francisco Lindor home run to left to give his teammates a boost.
But, when it rains, it pours, and that what the Astros did in the late innings against the Tribe bullpen.
Here are the three takeaways from today's loss
Clevinger's outing
Indians starter Mike Clevinger made his first postseason start after making appearances from the bullpen last two years. The right-hander did not factor a decision but did pitch decent to try to keep the Tribe alive in this series.
Clevinger pitched in a total of 75 pitches allowed two hits on one run. The only problem the Astros gave Clevinger was in the third inning where he walked two batters and giving up a single to load the bases for Marin Gonzalez. However, Gonzalez was that close of breaking the game open by missing a grand slam which it ended up a foul ball. Two pitches later, Gonzalez flew out left field.
Also, Indians were outscored in the series 21-6.
Starting the top of the fifth inning, George Springer homered to left to tie the game up at one.
Bauer/bullpen struggles
Trevor Bauer came in the in the sixth inning and pitched a scoreless inning but ran into some problems in the seventh where he was not in the strike zone. Gave up a leadoff single but advanced to second on Bauer's pickoff. George Springer kept the inning alive on his soft grounder to third. Alex Bregman sent a grounder to Bauer which he then threw it wide to second base – Both Altuve and Bregman was safe After Yuli walked, Marwin Gonzalez gave Houston a 4-2 lead on his two-run RBI to left field
Houston also scored six runs in the eighth off of Andrew Miller and Cody Allen.
Bats stayed quite… again
Not going to win if you don't hit especially against a former Cy Young winner Dallas Kuechel and the team itself – Houston Astros. In the first two games, the Indians recorded only three hits. Today, seven hits including a Francisco Lindor homer in the bottom half of the fifth inning.
Also, another hit was the back to back singles from Yan Gomes and Jason Kipnis which Indians had a chance to get to Dallas Kuechel.

NEO Sports Insiders Newsletter
Sign up to receive our NEOSI newsletter, and keep up to date with all the latest Cleveland sports news.