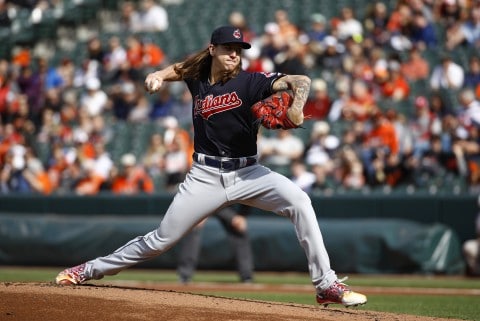 It may only be mid-June but the Indians are set to embark on a huge four-game set against a team they are looking to overtake for one of the two wild card spots in the American League.
That team is the Texas Rangers, and this evening at 8:05pm the Indians will take on the Rangers in the first of four in Arlington.
The first game will see a big return for the Indians as Mike Clevinger will be back on the hill for the first time since April 7th against the Toronto Blue Jays.
Clevinger should add some stability to a rotation that has seen plenty of injuries already this year, but he's the first piece of the puzzle to get back to health.
Here's the four games for the next four days in terms of pitching matchups.
June 17 @ Texas, 8:05PM (SportsTime Ohio/WTAM/WMMS/IRN)
RHP Mike Clevinger vs. RHP Lance Lynn
June 18 @ Texas, 8:05PM (SportsTime Ohio/WTAM/WMMS/IRN)
RHP Zach Plesac vs. RHP Adrian Sampson
June 19 @ Texas, 8:05PM (SportsTime Ohio/WTAM/WMMS/IRN)
RHP Adam Plutko vs. TBD
June 20 @ Texas, 2:05PM (SportsTime Ohio/WTAM/IRN)
RHP Shane Bieber vs. LHP Mike Minor