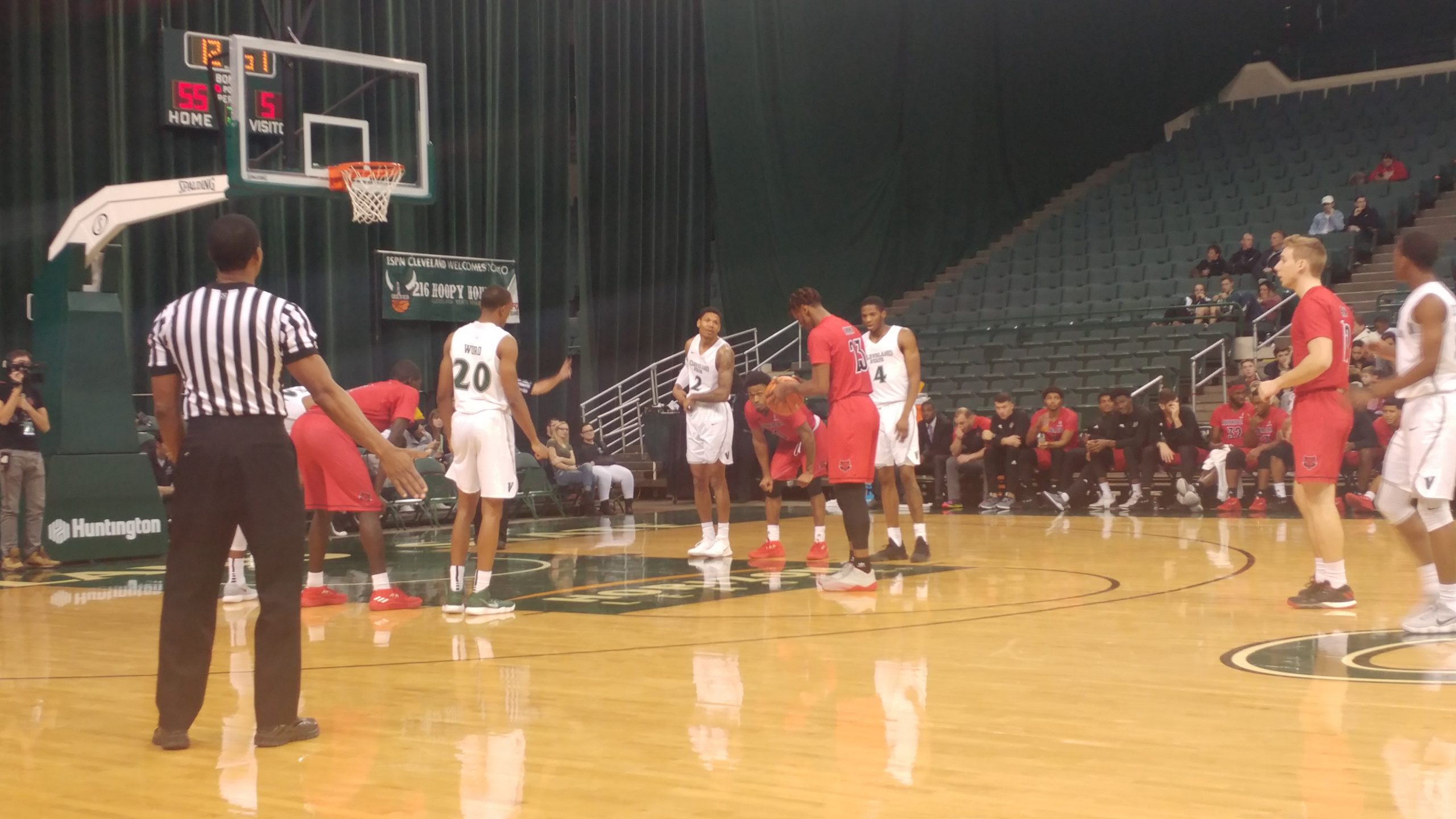 By: Zachery Dahl
CLEVELAND, Ohio- The Cleveland State Vikings hosted the Arkansas State Red Wolves Wednesday night at the Wolstein Center.  The game looked like it could have gone to both teams but the Vikings grinded out the victory, as they won in a thriller with a score of 75-72.

The Vikings and the Red Wolves were in a battle early where both teams came out and were playing gritty D. Cleveland State was taking smart shots with the Vikings starting 8-9 from the field and the Wolves starting 4-9.
The game was one you would describe as a seesaw contest: It was back and forth all night. After the first half the game was tied 34-34 with Kenny Carpenter and Dontel Highsmith leading the Vikings with ten points each. Tristin Walley led the Wolves with eight points at the half.
The second half didn't seem to change much as both teams seemed like they could not get away from each other. At the beginning of the half, the teams were neck and neck. Then the Vikings started to gain a lead on the Wolves with the score being 60-51 Vikings. The Wolves showed fire with multiple offensive boards and an eleven-point run, taking the lead 62-60 with a ridiculous three-point shot from Ty Cockfield. Cleveland State's Evan Clayborne responded with a statement dunk to tie the ball game at sixty-two.
In a very tight contest emotion seemed to get the best of Tamas Bruce when he got a tech and watched the Vikings sink 2 free-throws. It felt as if the Vikings had gained the momentum back and they continued to pound the Wolves with a ten-point run, making it 70-62 with less than six minutes left.
The Wolves scratched and fought back into the game in a stomach-turning last five minutes for both teams. The Wolves had it to 73-72 with 1:09 left with a clutch three-pointer from Deven Simms. It got chaotic with both teams playing very sloppy and nervous in the last minute with multiple turnovers that could have cost both teams in the moment. But the most critical turnover came with five seconds left when the Wolves turned it over and sent the Vikings to the line. Bobby Word would drain both free throws, making it a 75-72 game. With two seconds left the Wolves could not get a shot off and tie the game, resulting in a Vikings victory.

NEO Sports Insiders Newsletter
Sign up to receive our NEOSI newsletter, and keep up to date with all the latest Cleveland sports news.