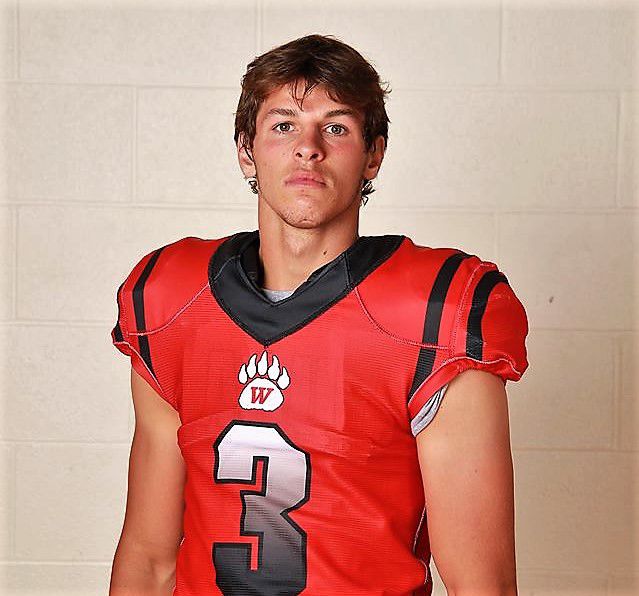 The Ohio Mr. Football Award and the Division I All-Ohio team were both announced Wednesday by a statewide media panel.  The winner was Wadsworth Quarterback Joey Baughman who led his team to an incredible regular season.  He also led them into the second round of the playoffs until falling short against rushing powerhouse Olmsted Falls.
What makes Joey Baughman even more incredible then his stats on the field, is his desire to succeed at Collegiate wrestling.  He plans on attending The University of Virginia to compete in wrestling. Baughman has been one of the top wrestlers in the state the prior 3 seasons.  He has accumulated a 112-17 record in three seasons and is in line to finish in the Top 10 in Medina County history.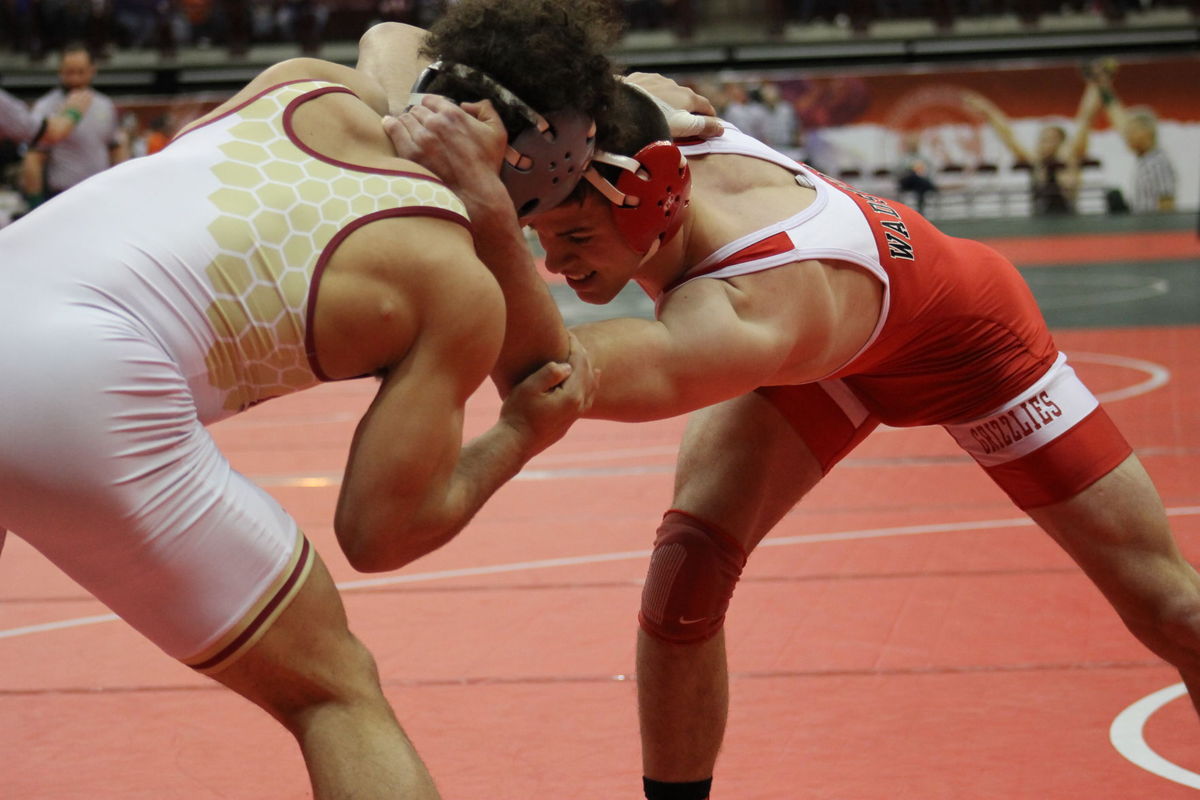 The honors were selected by members of the Ohio Prep Sportswriters Association, most of whom were voters for the former Associated Press All-Ohio teams. The Associated Press no longer coordinates postseason honors for high school sports. More about the Ohio Prep Sportswriters Association can be found at: http://www.ohsaa.org/news/OPSWA
The other finalists were senior running back Daniel Bangura (Canal Winchester Harvest Prep), senior quarterback Lukas Isaly (Hannibal River), junior receiver Tanner Holden (Wheelersburg), senior quarterback Ja'Vez Alexander (Sandusky), senior defensive end Tyreke Smith (Cleveland Heights), senior running back Isaiah Bowser (Sidney) and senior quarterback Jimmy Weirick (Pickerington North).
Ohio Mr. Football Winners:
1987: Buster Howe, RB-DB-K-P, Zanesville, Ohio State
1988: Robert Smith, RB, Euclid, Ohio State
1989: Robert Smith, RB, Euclid, Ohio State
1990: Bobby Hoying, QB, St. Henry, Ohio State
1991: Derek Kidwell, QB-DE, Fostoria, Bowling Green
1992: Marc Edwards, RB-LB, Norwood, Notre Dame
1993: Curtis Enis, RB-LB, Mississinawa Valley, Penn State
1994: Charles Woodson, DB-RB, Fremont Ross, Michigan
1995: Andy Katzenmoyer, LB, Westerville South, Ohio State
1996: Derek Combs, RB-DB-KR, Grove City, Ohio State
1997: Tony Fisher, RB, Euclid, Notre Dame
1998: Ryan Brewer, RB, Troy, South Carolina
1999: Bam Childress, DB-WR-KR, Bedford St. Peter Chanel, Ohio State
2000: Jeff Backes, RB-DB, Upper Arlington, Northwestern
2001: Maurice Clarett, RB, Warren G. Harding, Ohio State
2002: Ben Mauk, QB, Kenton, Wake Forest/Cincinnati
2003: Ray Williams, RB, Cleveland Benedictine, West Virginia
2004: Tyrell Sutton, RB, Archbishop Hoban, Northwestern
2005: Delone Carter, RB, Copley, Syracuse
2006: Brandon Saine, RB, Piqua, Ohio State
2007: Bart Tanski, QB, Mentor, Bowling Green
2008: Erick Howard, RB, North Canton Hoover, Akron
2009: Erick Howard, RB, North Canton Hoover, Akron
2010: Akise Teague, RB-DB-KR, Youngstown Ursuline, Cincinnati
2011: Maty Mauk, QB, Kenton, Missouri/Eastern Kentucky
2012: Mitch Trubisky, QB, Mentor, North Carolina
2013: Dante Booker Jr., LB, Akron St. Vincent-St. Mary, Ohio State
2014: Joe Burrow, QB, Athens, Ohio State
2015: Keishaun Sims, RB-DB, Massillon Perry, Ashland
2016: Michael Warren, RB, Toledo Central Catholic, University of Cincinnati
2017: Joey Baughman, QB, Wadsworth, Virginia (Wrestling)
2017 Ohio Prep Sportswriters Association Division II and III All-Ohio football teams, as selected by a statewide media panel: