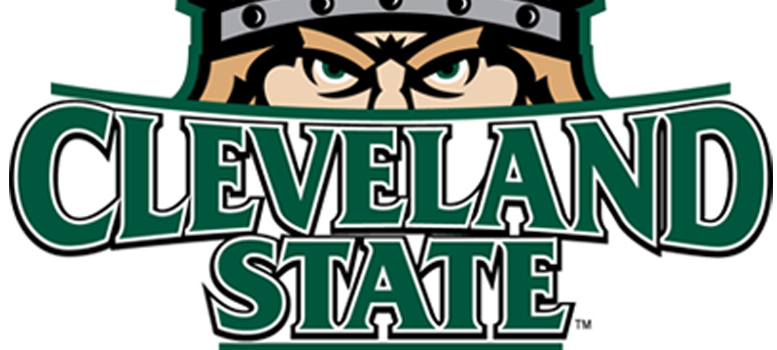 COLLEGE PARK, MD – Cleveland State shot a season-high 53-percent from the field, but No. 2-ranked Maryland used a large advantage at the free throw line and the three-point arc to claim an 80-63 win over Cleveland State in the final game of the Cancun Challenge for both teams on Saturday night at the XFINITY Center.
The Vikings fell to 2-4 this year, while Maryland remained undefeated at 6-0.
Demonte Flannigan led the Vikings with 20 points, his second career 20-point game, while Rob Edwards scored 14 points with three assists. Vinny Zollo added 11 points and four rebounds, while Jibri Blount added eight points.
The Vikings hit 29-of-55 (.527) from the field and scored 40 points in the paint, but were just 1-of-9 from three-point and 2-of-2 at the free throw line.
Maryland finished 7-of-14 from three-point and 15-of-18 at the free throw line.
Robert Carter led Maryland with 17 points and eight rebounds.
"I thought we played our best first half of the season," head coach Gary Waters said. "But they really picked up the intensity in the second half and we didn't match it early on. I told them if we didn't execute and have energy in the first five minutes, the lead could go from four to 10 and that's what happened.
"We have to get better defensively, but with such a young team, there will be ups and downs.
Both teams shot well in the opening 20 minutes as Maryland took a 37-33 lead at the half. CSU hit 16-of-31 (.516), while the Terrapins shot .609 (14-23) from the field.
The Vikings took their first lead of the night on a Kenny Carpenter jumper with 8:03 to play, giving CSU a 25-24 lead. However, Maryland used three three-pointers from Jared Nickens to spur a 12-4 run that gave the Terrapins their largest lead of the half (36-25) with 1:55 left in the half.
But CSU used baskets from Carpenter and Yates sandwiched around a Maryland free throw to slice the deficit to four points at the half.
The Terrapins scored the first eight points of the second half to open up a 12-point lead (45-33) three minutes in before a Blount layup in transition stopped the run.
The Vikings were able to cut the deficit to nine points on several occasions in the second half, but an 8-0 Maryland run midway through the second half helped them open up a 64-49 lead on a Jake Layman three-pointer with 7:45 left.
The Vikings return to action on Wednesday (Dec. 2) when CSU travels to Toledo for a 7:00 pm contest.