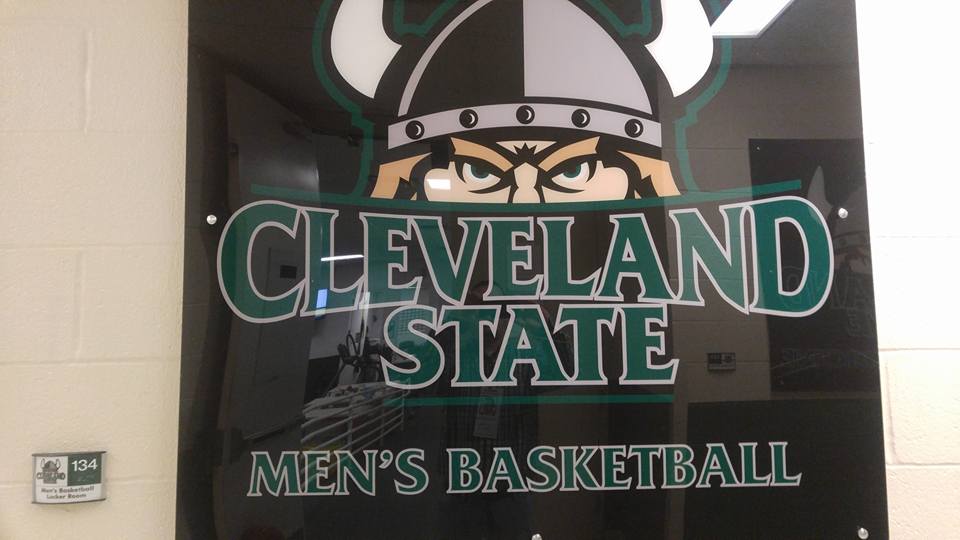 CLEVELAND – The Cleveland State University men's basketball team unofficially opened the 2018-19 campaign with a 102-55 victory over visiting Ohio Valley in each team's lone preseason exhibition Tuesday evening at the Wolstein Center.
CSU went on a 29-7 run over the final 7:30 of the first half to turn a 25-24 lead into a 54-31 halftime cushion.
Sophomore Stefan Kenic had game highs in points (21) and rebounds (9) as he shot 5-of-7 from the field, including 4-of-5 from distance. He was also 7-of-10 from the foul line and did not commit a turnover.
Freshmen Seth Millner and Dibaji Walker both had 13 points, including a pair of triples. Millner had six boards, two assists and two steals and was a perfect 5-of-5 from the line while Walker had five boards, an assist and two steals.
Sophomore Algevon Eichelberger was the fourth Viking in double figures as he finished with 12 points, on 6-of-11 shooting, and seven rebounds.
Eleven Vikings saw at least 10 minutes of action with no one playing for more than 25 minutes.
CSU got out early to an 11-1 lead as sophomore Tyree Appleby scored or assisted on nine of those points. OVU slowly worked its way back into the game, cutting the deficit to a single point, but the Fighting Scots would never take the lead.
After a media timeout with 7:20 left in the first half, the Vikings went on a 12-0 run to increase their lead to 13, and their lead never fell to single digits again. The run featured a couple of nice assists as Walker unselfishly fed senior Dontel Highsmith on the fast break while Appleby hit Eichelberger after a nice turn in the lane.
Cleveland State scored 10 points in the opening 90 seconds of the first half to push its lead from 23 to 33 as Appleby and Kenic both hit from distance. Ohio Valley would be unable to cut the lead under 25 points for the remainder of the game.
The Vikings shot 51.5% from the floor while holding OVU to a 25.8% mark. CSU hit 11-of-24 from distance (45.8%), including 7-of-12 in the second half. The Vikings forced the Fighting Scots into 26 turnovers on the night.
Appleby had a game-high seven assists while junior Kasheem Thomas had four assists without a turnover.
Cleveland State opens the regular season next Tuesday, Nov. 6, at defending Atlantic 10 champion Davidson.