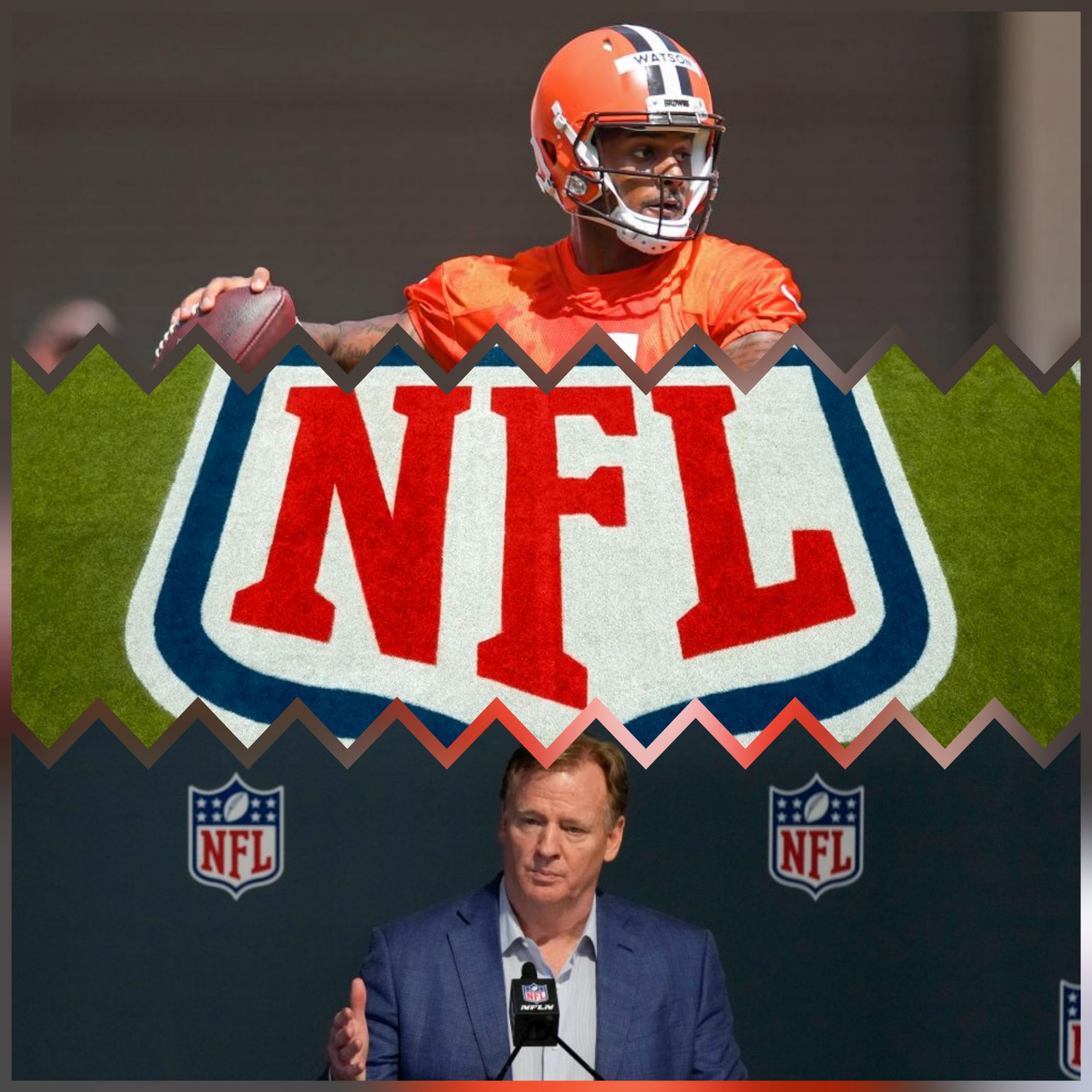 The hearing for Browns Quarterback Deshaun Watson will begin tomorrow (June 28) with the NFL. The hearing is to determine if Watson violated the NFL's personal conduct policy. The hearing may conclude tomorrow or push further into the week. We should hear an official announcement from the NFL in the next 1-2 weeks. I would imagine the absolute latest the case would have resolution would be just prior to training camp. I will caution though; this type of case is unprecedented and there still may be twists and turns and likely appeals that could drag on for weeks.
In past years, NFL commissioner Roger Goodell was responsible for suspensions. When the new collective bargaining agreement was signed, a disciplinary officer was appointed to determine whether a player has violated NFL policy. The joint-appointed Sue L. Robinson, a former Federal judge, is now tasked with determining whether NFL policy was violated, to what degree, and is responsible for initial disciplinary action recommendations.
Regarding the potential disciplinary action, the Wall Street Journal recently published an article stating the NFL may be looking for an "indefinite" suspension lasting at least 1 year for Watson. You might be wondering why the NFL would want an indefinite suspension. The answer is simple: protection. Protection against more allegations or further allegations that lead to new criminal or civil charges and subsequent legal punishment. The indefinite nature of the suspension leaves the case open-ended and allows the NFL to continuously add to the suspension should they feel it's necessary.
Let's go back to Sue L. Robinson for a moment. If the former Federal judge determines Watson did not violated the NFL conduct policy (Highly Unlikely) the case is essentially over. The NFL does not have the right to appeal. If Robinson were to hand down any type of suspension, it's highly likely the NFL or NFLPA will appeal. An interesting twist is any appeal will then be handled by Roger Goodell.
It's important to be clear that the NFL is only looking at whether Watson violated its conduct policy. This is not at all about the Grand Jury decisions, nor is it about 20/24 civil cases being settled or the 4 that remain unsettled. The Grand Jury's decisions were looking at criminal evidence, the civil suits are about liability and monetary compensation, while the hearing tomorrow is only about the NFL conduct policy. The NFL can do what it wants without consideration for other legal proceedings if it chooses. I see a lot of fans trying to rationalize the situation by saying the NFL has no grounds for suspension if Watson was not indicted or found liable in civil court. That's not how this works. I could do something that is not criminal, doesn't meet requirements for civil liability, but I could still be fired by my employer for violating their conduct policy. The NFL has the same evidence other entities have, but what constitutes "guilt" is different because the rules and regulations being debated are different.
As I mentioned earlier, expect any determination by Sue Robinson to be appealed. Of course, I'm excluding the possible ruling that Watson will receive no suspension. There will be something and all that remains is to what degree he'll be suspended. If Robinson says 6 games, the NFL will appeal. If Robinson says 1 year, the NFLPA will appeal. Then the NFL and NFLPA go through the appeals process. Translation: we still have a little while before any concrete determination is made.
I previously wrote I believed the NFL will want a 1 season or 1 calendar year suspension, but the NFLPA will appeal and settle at 8-10 games. You can check that out here.
That was my best guess, but that's all it is…a guess and not reflective of my feelings on the situation. It's merely what I believe will happen. It's up to each individual to determine whether the suspension is warranted, whatever it ends up being.
There are a lot of possibilities that exist on the spectrum of this case. Ranging from a 4-game suspension to a full season to Watson being indefinitely suspended and not seeing the field for years depending on further lawsuits. There are situations that are certainly more likely than others, but they all exist. I've brought up this example before but think of Josh Gordon. He was suspended for years because he continually violated the NFL conduct policy and the NFLPA couldn't do anything about it. That, of course, is extreme, but the point is we've seen it happen.
The other side of the spectrum is that Sue Robinson doesn't see enough evidence to warrant suspending Watson for more than a minimal number of games. This is another extreme and unlikely scenario in my opinion because the NFL will appeal.
My sense is the NFL and Watson's camp, along with the Browns are extremely far apart in what they deem to be a fair suspension. The evidence of that were reports that surfaced saying negotiations between all parties in the case fell apart. They had an opportunity to avoid the hearing if Watson, the Browns, and the NFL could come to an agreement. That did not happen. Make your own judgement as to why.
I stand by my previous prediction: the NFL will ask for a 1-year suspension and that will be appealed down to 8-10 games. I'll add an addendum to that prediction: I believe if my estimation is off, that's because it's too low. That is, I think the 8-10 games will be the minimum the NFL will agree to. The only reason they would agree to that number, in my opinion, is the NFL would have to explain why Washington Commanders owner Dan Snyder is still the Washington Commanders owner. The NFLPA would certainly bring up Jerry Jones and Robert Kraft as well and the lack of consequences in those cases relative to Watson. The NFL, wanting to avoid worse press, would acquiesce to the 8-10 games. Perhaps what Sue Robinson sees as evidence is too much for the NFLPA to appeal without coming across as villainous. Perhaps the evidence is minimal, and we ask the same question of the NFL. How far do they go without appearing villainous? Of course, that is all subjective.
This will likely be very messy, and the mess will be very public. A segment of fans will be highly disappointed no matter what and the Browns will have tough decisions to make about their roster. Maybe they regret their decision to acquire Watson, maybe they don't. We'll never know with any accuracy. If they didn't expect the fallout from a social and/or football perspective, they better figure it out rapidly.

NEO Sports Insiders Newsletter
Sign up to receive our NEOSI newsletter, and keep up to date with all the latest Cleveland sports news.