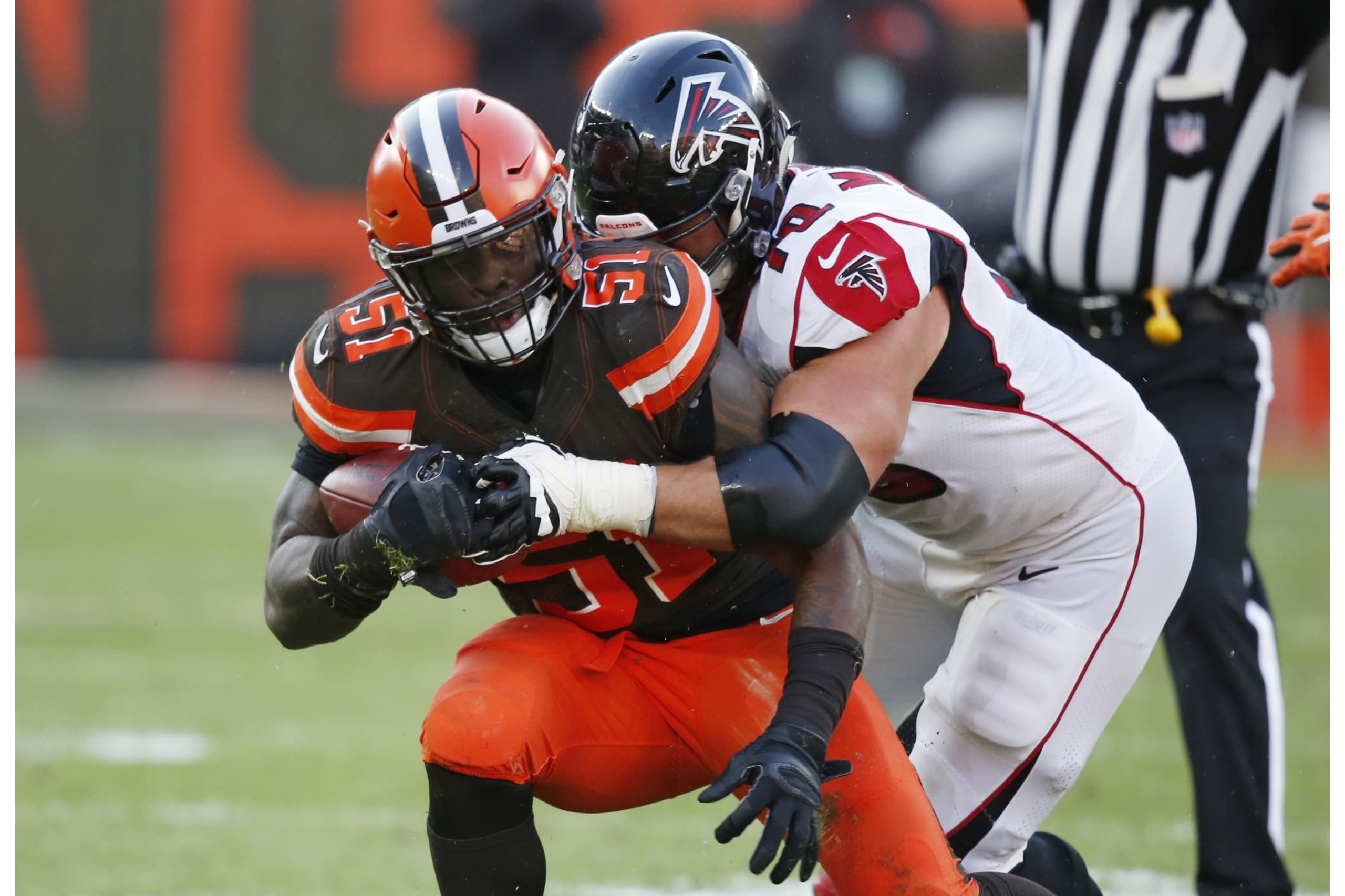 The Cleveland Browns are the most unpredictable team in the league. One week they are carving up one of the best defensive teams in the NFL, the Indianapolis Colts, for 32 points. A few weeks later they're only scoring 6 points against a porous Raiders defense. Here's a really fun fact: the Browns have scored 7 or fewer points in all three losses, while they have scored at least 32 points in all five of their wins. That's right, they have yet to score between 7 and 32 points in a game this season.
Thus far, under rookie coach Kevin Stefanski, the Browns look more like the kind of team that loses their first playoff game than a legitimate title contender. The Cleveland Browns odds for winning their first ever Super Bowl stand at +10000, but for a team that hasn't made the playoffs since 2002, and hasn't won a playoff game since Bill Belichick was their coach, Browns fans have to be thrilled that the team stands at 5-3, in the thick of the AFC wild card race.
Since we're at the midway point, let's analyze their playoff odds going forward, making game-by-game predictions.
Week 10: vs. Houston
After a perfectly-timed Week 9 bye, the Browns host a Houston team that is still playing hard but would probably need to win all of its remaining games to make the postseason. Cleveland's improved offensive line should hold Houston's pass-rush led by J.J. Watt, at bay, while Myles Garrett (9 sacks in 8 games) should make life miserable for Deshaun Watson, who plays behind a troubled Houston offensive line.
Prediction: Browns 24-17
Record 6-3
Week 11: vs. Philadelphia
This matchup really highlights the contrast between the teams respective divisions. Right now, the Browns are 5-3 and fighting for their playoff lives, while the Eagles are 3-4-1 and threatening to run away with the incomparably bad NFC East. The Eagles have actually played the Browns AFC North foes extremely tough so far this season. Philadelphia played the Bengals to the NFL's only tie this season in Week 3, they gave the undefeated Steelers a real scare before ultimately succumbing 38-29, and they followed that up with narrowly losing 30-28 to the Ravens. However, Philadelphia's biggest weakness is their offensive line, and Myles Garrett should become very well acquainted with Eagles QB Carson Wentz.
Prediction: Browns 28-14
Record 7-3
Week 12: @ Jacksonville
Cleveland's only losses have come against teams with winning records; they are 4-0 against losing teams, and few teams have lost more than the Jaguars, who have not won since Week 1. Baker Mayfield should have one of his easiest days of the season against a Jaguars defense allowing 31 points per game, and the Kareem Hunt-Nick Chubb duo should run wild against a run defense allowing 138 yards per game on the ground.
Prediction: Browns 34-14
Record 8-3
Week 13: @ Tennessee
The Browns will be looking for a measure of revenge after the Titans handed Cleveland their worst loss of the 2019 season, by pounding the Browns 43-13 in last year's opener. Tennessee is fighting with the Colts for the AFC South crown and they will need this game more than Cleveland, who does not really have a path to the division title, even at 8-3.
Prediction: Titans 28-20
Record 8-4
Week 14: vs. Baltimore (Monday Night)
The Browns have a rare nationally televised primetime home game as they will host a Ravens team who obliterated them Week 1, by a score of 38-6. What went wrong in that first game? Lamar Jackson shredded the Browns' D for 3 scores, while only throwing five incomplete passes all day. The Browns turned the ball over three times and Baker Mayfield needed 39 attempts to reach 189 passing yards. This time, the game should be closer as Cleveland has the tools to deal with Baltimore's ferocious pass rush, and the Browns secondary should shut down the Ravens league-worst wide receivers. But Baltimore is in a class above the Browns right now and the Browns may have to settle for a moral victory of playing a closer game this time around.
Prediction: Ravens 35-27
Record 8-5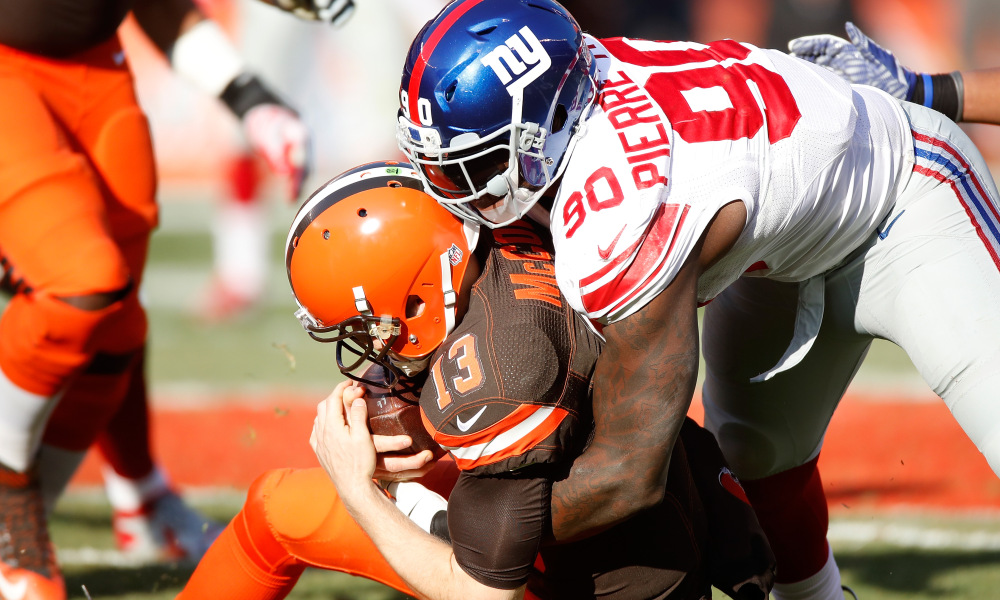 Week 15: @ NY Giants
The schedule really gets soft here, as the Browns will make the trip to Metlife Stadium two weeks in a row to face two of the worst teams in the NFL. The Giants are not nearly as bad as their record indicates, but Cleveland's ball hawking defense is a brutal matchup for Giants QB Daniel Jones, one of the most turnover prone players in recent memory. The Browns have forced a whopping 14 fumbles, while Jones has already fumbled 7 times in half a season. Additionally, Odell Beckham Jr. must be devastated to miss his return trip to New York after suffering his season-ending injury.
Prediction: Browns 31-13
Record 9-5
Week 16: @NY Jets
Through a weird quirk in the schedule, the Browns could potentially end their season by facing the 0-14 Jets followed by the 15-0 Steelers. It's not likely, but it is possible, and the hot sports-talk media question would then become: would you rather be the only loss against a 1-15 but beat a 15-0 team, or would you rather avoid being a team's only loss, but also lose to a 16-0 team? Either way, the question appears to be moot as the Browns should have no trouble dispatching an historically bad Jets team. Baker Mayfield and Jets QB Sam Darnold were famously drafted at the top of the 2018 NFL Draft but their fates have diverged tremendously this season.
Prediction: Browns 41-14
Record 10-5
Week 17: vs. Pittsburgh
This game is tentatively scheduled for 1 PM, but it could easily become the "flexed" primetime game, especially if Pittsburgh enters at 15-0. Either way a 10-5 Browns team would be in the playoffs with a win, while 10-6 should still be good enough for a wild card spot. Pittsburgh hammered the Browns 38-7 in October,a dn while this game should be closer, Cleveland's best bet would be if the Steelers come into this game having locked up home-field advantage, but have already lost a game, and therefore would have nothing to play for, so they rest their starters, in particular aging and injury-prone QB Ben Roethlisberger.
Prediction: Steelers 28-27
Record: 10-6
Playoffs
A 10-6 record should be good enough for the Cleveland Browns to claim a wild card spot. By our projections, that would place them as the six seed in the AFC playoffs. The six seed is likely to play Buffalo, who projects to the third seed in the AFC, if they finish 12-4 or 11-5. That would be a fascinating matchup between teams that did not face-off during the regular season. Both teams have famously never won a Super Bowl for their tortured fan bases, neither team has even won a playoff game in twenty years.
Ultimately, Baker Mayfield's draft class counterpart Josh Allen has progressed at a rate far greater than Baker has this season. The Bills also have a more well-rounded team and substantially better receivers, especially with Beckham out. The prediction here is the Bills win 35-31 and extend the misery of Cleveland fans for yet another offseason.

NEO Sports Insiders Newsletter
Sign up to receive our NEOSI newsletter, and keep up to date with all the latest Cleveland sports news.