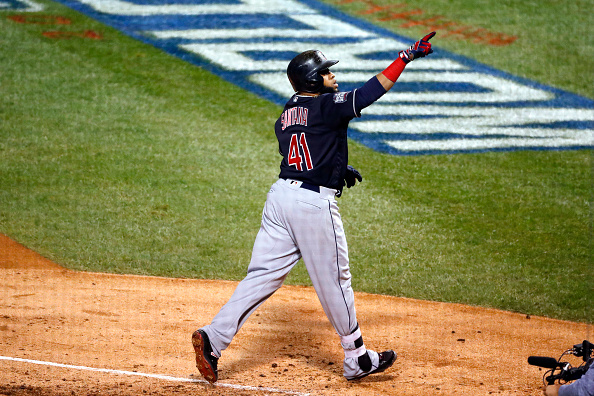 Prior to the start of the World Series, the baseball 'experts' at CBS heavily favored the Cubs to beat the Tribe, with all but one saying Chicago would win the series in six games.
Now up three games to one, those same writers all seem to feel that tonight won't be the night that the Indians win the World Series, as only one of the six writers picks the Tribe to win tonight at Wrigley Field.
| | | | |
| --- | --- | --- | --- |
| Game 5 | Winner | Score | Commentary |
| R.J. Anderson | | 5-4 | Bauer gets yanked early, but the bullpen holds the Cubs down and the Indians win the title. |
| Mike Axisa | | 8-2 | This Cubs team is way too good to drop three straight at home, so I'll say Lester comes up big with his team's back up against the wall. Regardless of the outcome, my guess is something will happen in Game 5 that we'll be talking about the rest of our lives. |
| Dayn Perry | | 7-2 | Lester pitches well and Bauer blows up before Francona can get to his bullpen. Kris Bryant awakes with a homer and a double. |
| Bill Reiter | | 6-5 | The Cubs commit four errors, Jon Lester works around the mounting ineptitude and Trevor Bauer makes the Cubs offense look passably alive. |
| Matt Snyder | | 5-2 | I have zero confidence in the Cubs getting a win right now for obvious reasons, but Jon Lester on normal rest vs. Trevor Bauer on short rest is exactly what the team needs to shake things up. |
| Jonah Keri | | 4-3 | What Snyder said. |
It's another example of 'Cleveland Against the World,' and if you're the Indians at this point, you probably wouldn't want it any other way.

NEO Sports Insiders Newsletter
Sign up to receive our NEOSI newsletter, and keep up to date with all the latest Cleveland sports news.