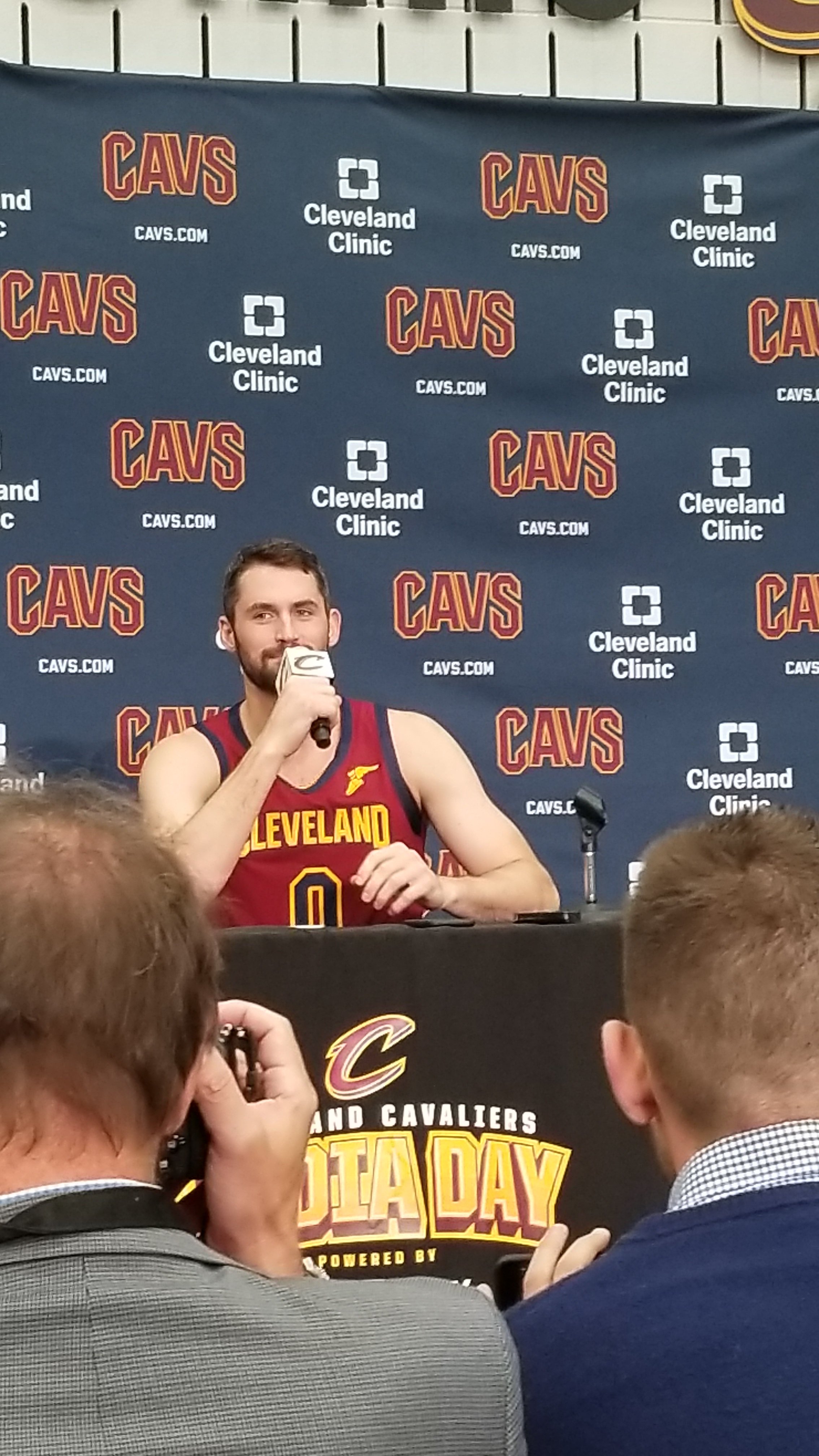 Before heading to Wednesday's game, the Cavs were 15-2 against Toronto in the last two seasons with LeBron James. Now, the story is different.
We can now say, that the Cavs are not on the Toronto Raptors level anymore.
With many opportunities to beat the Raptors last night in their 116-104 loss, it's still a learning process for the wine and gold. After a close first quarter, Toronto outscored Cleveland 32-22 in the second quarter to take a double digit lead at the half. However, everything went south for Cleveland to start the second half, as they were quickly down by 20 points which was the largest deficit in last night's game.
In the next quarter, better defense lead to better shot making. Cleveland came back to cut the lead to single digits on  George Hill's jumper to make it 106-97. However, the Raptors lead went back to double-digits after Kevin Love's technical foul. Scratching and clawing to come back, the closest the Cavs would get was nine points.
The shot making by Kyle Lowry and the addition of Kawhi Leonard were to much for the newly Cavs team to handle.
Playing without the King, this will be a learning process for Love and his young teammates.
Rookie struggled
The Cavs rookie Collin Sexton made his first NBA regular season debut. Matched up against an all-star in Lowry and Fred VanVleet – one of the finalists for the sixth man of the year award, Sexton struggled.
These are the kind of matchups that the 19-year old will have to go through all season long.
Coming in at the 3:49 mark in the first quarter, the guard immediately missed five straight shots. His first basket came in the fourth quarter at the 8:59 mark. He finished with nine points on 2-of-7 from the field.
There was no love
Though finishing with 21 points and 1-for-4 behind the arc, Kevin Love is the player to count on this season – being the face of the franchise. The Cavs will look to Love for leadership and rely on his playing abilities throughout the season. Staying healthy is another concern with Love. This pre-season, the forward dealt with shoulder issues.
Bright spot for Cedi Osman
Another player that the Cavs will rely on this season after an energetic performance last night. Replacing LeBron James in the starting lineup, he finished with a double double – the first of his career, with 17 points and 10 rebounds.