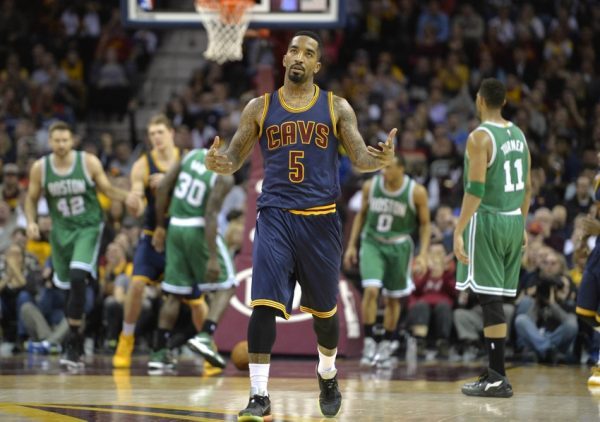 The Cavs are expecting J.R. Smith back any day now, and while that is good news, today reports say he won't face any disciplinary action for the end of the game shouting match with Dion Waiters and the Heat Saturday night.
Smith got into and argument with several Heat players in the final seconds of the Cavs blowout loss in South Beach in a game which saw both LeBron James and Kyrie Irving not play.
ESPN reports that the Cavs will not fine Smith as well, this after getting into a shouting match with Rodney McGruder and former Cavalier Waiters in the final seconds of the 120-92 loss.
It appeared that Smith was not happy with a dunk in the final minute by McGruder over Channing Frye where the Heat guard seemed to push Frye in the back. That's when the shouting began.
Smith has been out after surgery on his thumb, but he has been taking the floor in practice and it appears should be returning any day now.
Reports by ESPN state he's having the injured hand evaluated today, but even if cleared won't go tonight in the rematch at home against the Heat.