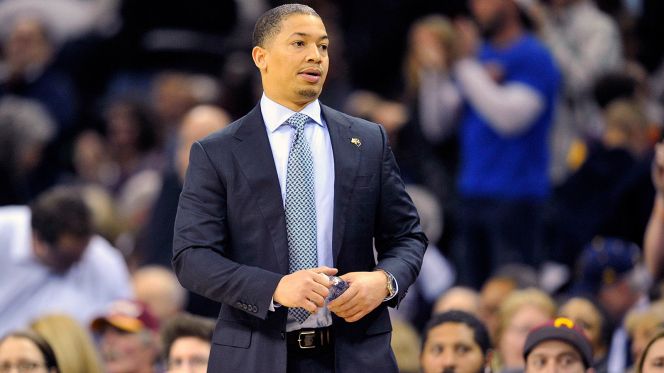 With the 2016-17 NBA season drawing near, the Cleveland Cavaliers and their D-League affiliate (the Canton Charge) are both making moves to bolster their respective coaching staffs.
In a statement released earlier today, the Cleveland Cavaliers announced the following changes to the coaching staffs of both teams:
– Larry Drew has been promoted to Associate Head Coach under Tyronn Lue.
– Damon Jones will now serve as an assistant coach, alongside Jim Boylan, Mike Longabardi, and James Posey.
– Mike Gerrity has been promoted to Player Development Assistant with the Cavs and Director of Player Development for the Canton Charge.
– Dan Vincent, who was formerly the Cavs' Manager of Video and Advanced Scouting, has been promoted to Special Assistant to the Head Coach and Manager of Advanced Scouting.
– Phil Handy will return as Drector of Player Development and Assistant Coach.
– Vitaly Potapenko will remain as Assistant Director of Player Development.
– Nate Reinking has been promoted to Head Coach of the Canton Charge after serving three seasons under Jordi Fernandez, who was recently hired by the Denver Nuggets to serve as an assistant under Michael Malone.
Cavaliers General Manager David Griffin chimed in on the recent changes, saying:
"We are extremely pleased to secure Coach Lue's staff into the future. The diverse talents and wealth of experience they bring to our Cavs family is, and has been, essential to our growth and evolution as a Championship-caliber franchise."