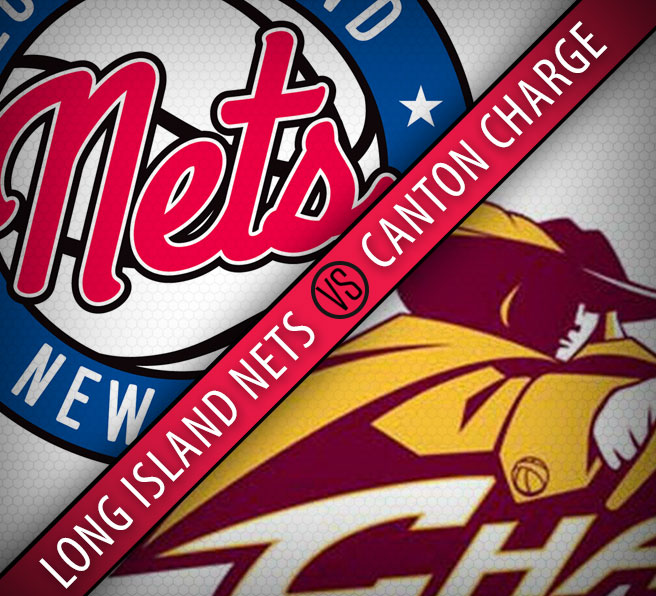 On Wednesday, the Canton Charge (1-4) defeated the Long Island Nets (1-4) inside The Barclays Center (107-102), snapping their four-game losing streak.
Newcomer, Grant Jerrett, led all Canton scorers on Wednesday, en route to an impressive double-double performance (24 points, 13 rebounds, and four assists in 34 minutes).
Both sides played well through the opening half of Wednesday's game, with neither side gaining a true advantage. After scoring six points in the first quarter of play, Jarrett turned in another eight before the half. At the half-time horn, The Charge held a five-point lead (60-55).
The back-and-forth battle continued into the second half. Chris McCullough, who's on assignment from the Brooklyn Nets, led the Nets in the third quarter with seven points. McCullough's efforts trimmed Canton's lead to just two after three quarters of play (80-78).
Long Island opened the fourth quarter of play with a 10-3 run, giving them an 88-83 lead with 7:24 showing on the game clock. Canton answered Long Island's quick strike with an 11-2 run of their own, giving them a four-point lead with less than five minutes remaining in the game. Two free-throws from Michael Dunigan put Canton up 103-94 with time expiring. Despite a late Nets rally, the Charge managed to hold fast for their first win of the season.
The Charge return to action on Friday, November 25th, for a 7:00 pm match-up against the Iowa Energy inside Canton Memorial Civic Center.