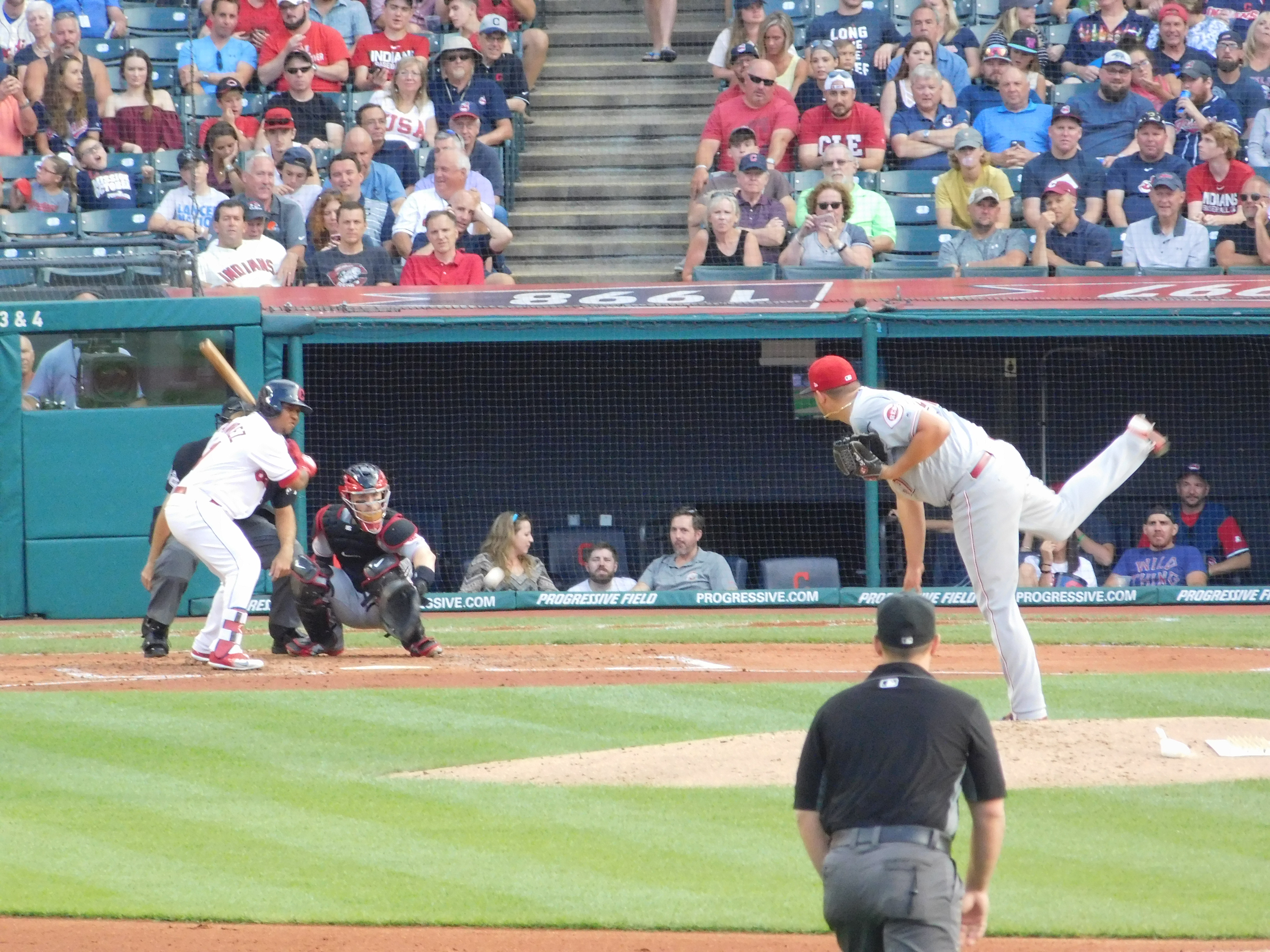 CLEVELAND – This week, we can all say that this is the biggest test the Indians will go through before the All-Star break hits Monday.
Question is, will the Tribe pass? So far, no.
The Indians lost to the Cincinnati Reds 7-4 thanks to a seven-run inning from the Reds Tuesday night.
Before the game escalated quick, seemingly things were going right for the Tribe, leading 4-0 entering the ninth inning.
The last time Indians blew a four-run lead in the ninth was in 2007 against the New York Yankees.
The offense got off to a fast start in the first two innings. Also, Trevor Bauer pitched tremendously, going almost the distance.
He is the three takeaways from the loss.
1. Bauer strong outing
All-Star Trevor Bauer pitched like an All-Star as he should have earned his ninth win of the year. For him, he was able to stay focus and trusting his pitches.
The right-hander pitched eight innings, giving up three hits and striking out 12 Reds batters.
Bauer made history in the game as well, as he became the third pitcher in franchise history to reach 160 strikeouts before the All-Star break.
It was just a shame and all went for nothing.
2. Bullpen woes
The 4-0 lead didn't last long as the Reds rallied  back scoring seven times in the awful 9th inning.
First starting with Jose Peraza hitting an RBI pinch-hit single to right to get the Reds on the board.
Adam Duvall pitched hit for Billy Hamilton and made it a 4-3 ball game ripping a two-run double to left-center. That was the end of Cody Allen's night.
Then it was Dan Otero turn to try to end the game but it wasn't the case as Joey Votto launched a three-run double to right field, putting the Reds up for good 6-4.
3. Much needed victory in the Finale 
Let's be honest, after a rough series against Oakland losing two out of three this past weekend and losing in the series opener against the Reds, Tuesday was a much-needed win but was not case.
With tonight's loss, the Indians dropped to 49-42 and looking for a series win in the finale before a four-game series against the New York Yankees.
Carlos Carrasco will take the bump for the Tribe facing Reds starter Tyler Mahle.

NEO Sports Insiders Newsletter
Sign up to receive our NEOSI newsletter, and keep up to date with all the latest Cleveland sports news.