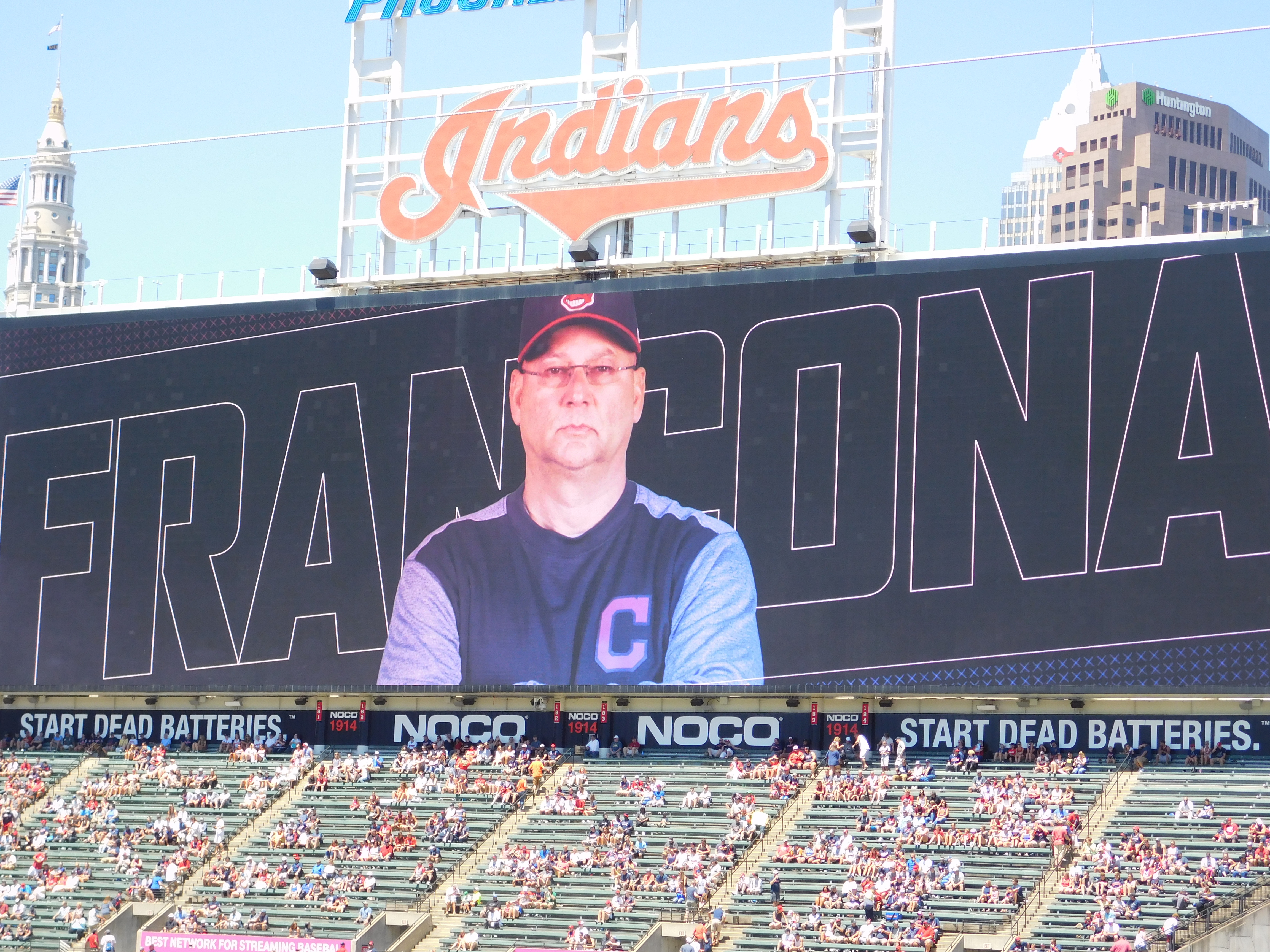 CLEVELAND – There's no way to sugar coat what took place at Progressive Field on Tuesday night, as the Indians suffered what could easily be defined as the most stunning loss in the tenure of manager Terry Francona.
What made it worse is not only did Francona's starter, Trevor Bauer, give a performance worthy of an All-Star, but maybe the most mind-boggling mistake was the 'communication' error between the manager and pitching coach Carl Willis.
With two outs in the 9th and the team pulling closer Cody Allen after 31 pitches, Francona wanted lefty reliever Oliver Perez to come on to face dangerous Reds hitter Joey Votto.
Instead, Dan Otero, a right-handed thrower, trotted out and the fate of the Indians was sealed shortly thereafter as Votto laced a three-run double to put Cincinnati ahead for good 6-4.
"We had a communication, I said 'OP' (Oliver Perez) and in the midst of all the…Carl (Willis) thought I said 'OT (Dan Otero), that one lands squarely on me, there's no getting around it," a distraught Francona said.
The mistake was so glaring it's hard to believe that Willis himself wouldn't have questioned it. Votto came into the at-bat hitting .329 against right handed pitchers, to just .216 against lefties.
It doesn't take a baseball expert to figure out that going to Perez, the lefty, in that situation should have been the move to make, which is why Willis didn't have another discussion to make sure Francona really did want to go to Otero is surprising to say the least.
"I know Carl is beating himself up right now, but that one is on me," Francona said.
The Tribe manager can take the blame all he wants, but Willis has been around long enough to where he really has to be accountable as well for that mistake.
"When I saw 'OT' (Otero) coming through the gate, and it's not that I don't think he can pitch, but it wasn't the guy I was expecting," Francona said.
It's the 15th loss this season for the Indians pen, one that is putting fans hopes of any sort of long playoff run in serious doubt.
They are last in the Majors with a 5.37 ERA, and while they are hoping that Andrew Miller's return after the All-Star break can help, this is a team that clearly needs at the very least one good arm to assist in trying to close out games.
"I know the teams record right now isn't great, the offense definitely been their issue, they've beaten some really good arms, so I just flat out got beat tonight," Allen said.
While Allen's 31-pitch outing left the Indians holding on by their fingertips to a 4-3 lead with two outs, the bullpen miscue is one that may have cost the team a win, a mistake that is not Major League caliber, much like the Indians bullpen right now.

NEO Sports Insiders Newsletter
Sign up to receive our NEOSI newsletter, and keep up to date with all the latest Cleveland sports news.