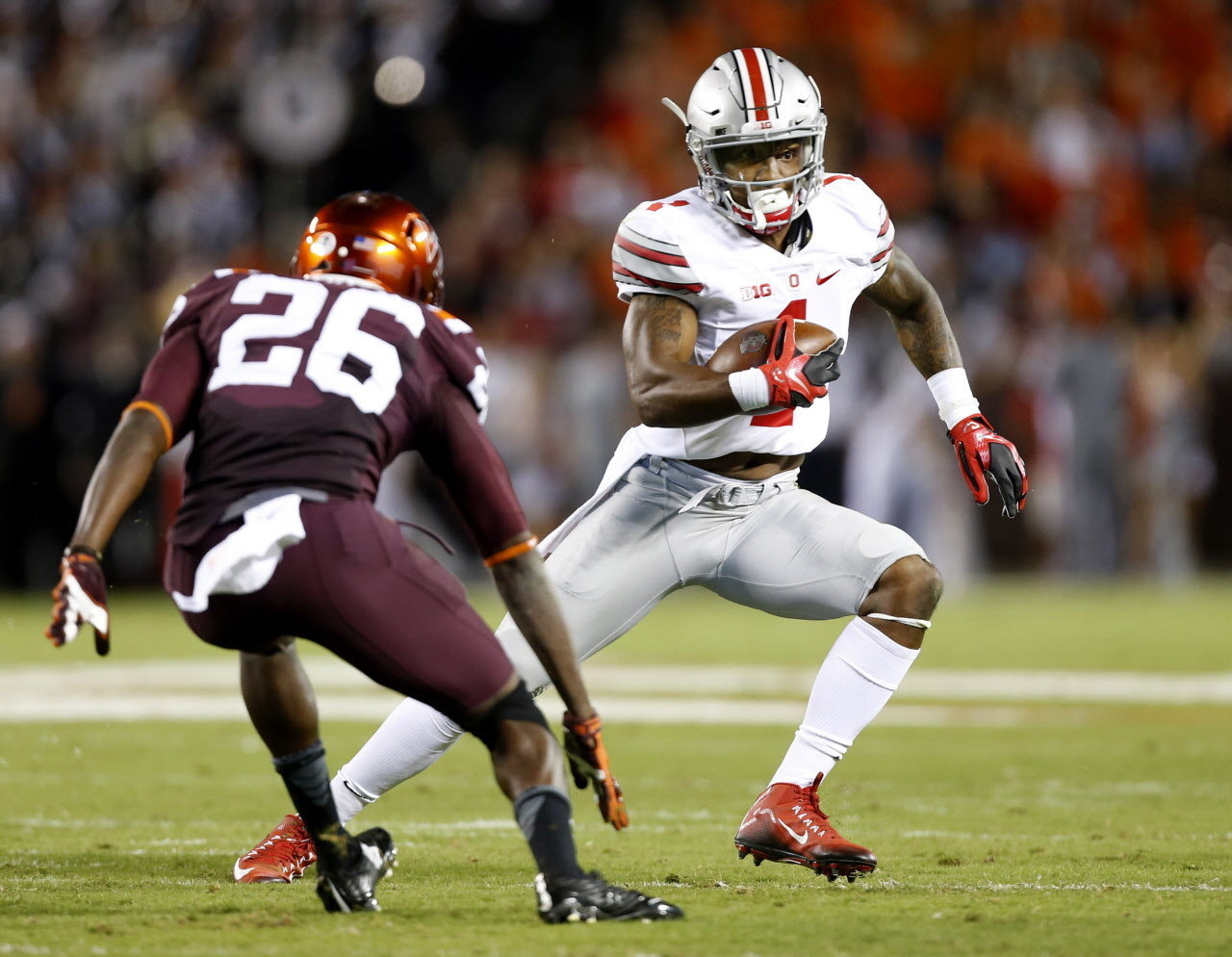 Word around the Senior Bowl practices this week is that Ohio State wide out Braxton Miller has been one of the most impressive players thus far, and it sounds like his draft stock is very much on the rise.
NFL Media analyst Bucky Brooks stated that Miller has been so good thus far in practice that he could "make an immediate impact as a multipurpose playmaker."
Miller himself was asked about playing with a player like Atlanta Falcons wide out Julio Jones, as the Falcons are a team that could be looking seriously in the early rounds to upgrade their wide out spot after they work on their defense.
"I would love to come help out Julio in Atlanta," Miller told ESPN. "I would love to wear the red and black."
The Washington Redskins official Vine put out a video from the practice with Miller putting on moves that could break the ankles of a cornerback.
Here's some more video of Miller in action:
@Kmarkobarstool Braxton Miller just murdering people at the senior bowl practice pic.twitter.com/9mLVxDaaJC

— Joe Pullano (@jpullano155) January 28, 2016