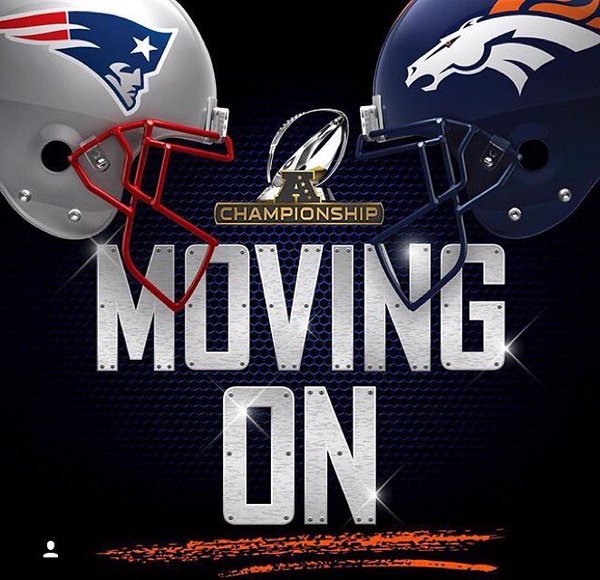 CLEVELAND – The Brady vs. Manning saga may be at the last stop when the Patriots head to Mile High Stadium for a 3:05 p.m. kick-off to take on the Denver Broncos. Sunday will mark the seventeenth time these great quarterbacks have gone head-to-head and for a fifth time they will see each other in the playoffs.
The Numbers
Tom Brady – 38 years old
11-5 against Manning (2-2 in playoffs)
All-time leader in career playoff yards (7,647), TDs (55), Completions/Attempts (711/1,127).

Peyton Manning – 39 years old
15 playoff appearances (all-time leader)
NFL record 5 MVP awards
NFL leader in passing touchdowns (509)
Without much effort it can be seen that Tom Brady usually has the upper hand, given his dazzling success in the playoffs in his illustrious career. However, the Broncos can take advantage of a battered New England bunch as 21 players appeared on the injury report for the AFC Championship match-up. Manning is usually known for lighting up the regular season stat sheet but the mid-season injury to his foot halted him from assaulting the NFL via the passing game.
The Broncos may also hold a defensive advantage with four pro-bowl selections (Aqib Talib, Chris Harris Jr., DeMarcus Ware, and Von Miller). Pro-bowl alternates T.J. Ward, Demaryius Thomas, Brandon Marshall, and Louis Vasquez have had great seasons for Denver will look to give Belichick a headache this Sunday. The Patriots have had at least 5 or more players selected to the pro-bowl in the last seven seasons. Brady, Gronk, Malcom Butler, Stephen Gostkowski, Jamie Collins, Chandler Jones, and Matthew Slater will all represent New England in Hawaii given they don't option out of the game.
Regardless of the outcome, I can say as an NFL fan it has been a pleasure to have seen these two quarterbacks solidify their spot in Canton one day and for one last game (possibly) It will be a sight for these two to square off in yet another AFC Championship game.