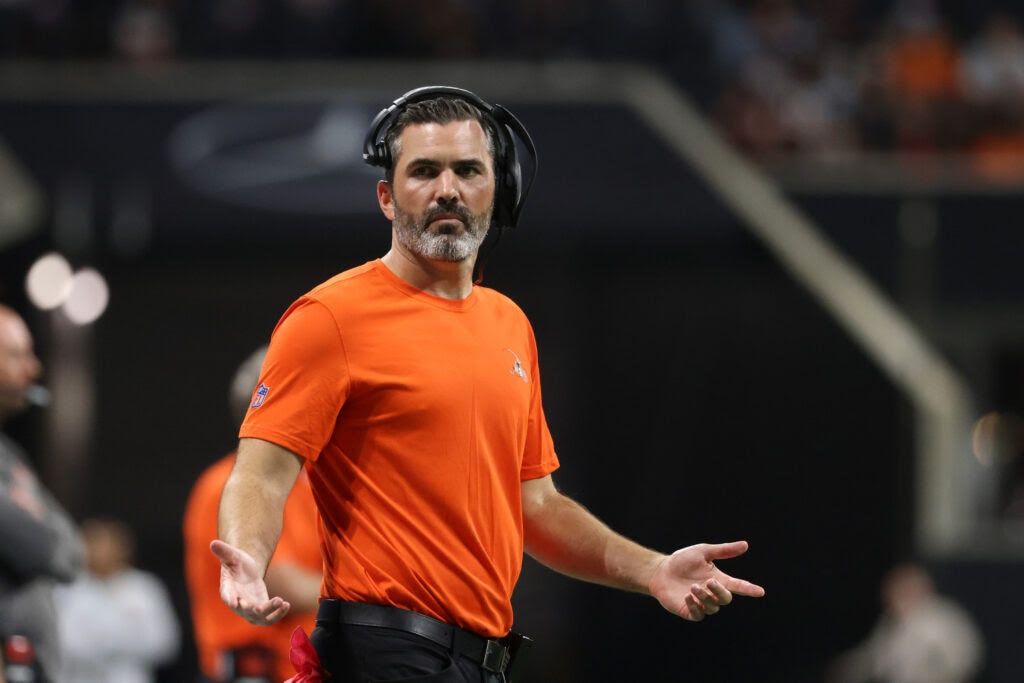 Cleveland- Kevin Stefanski and the Browns have been shaking up their coordinator staff during the off-season. First with the firing of defensive coordinator Joe Woods in early January. Woods' position was filled by the hiring of Jim Schwartz from the Titans. Over his career Schwartz has managed top-10 defensive groups with the Titans, Bills and Eagles.
More changes
The overhaul continues as the Browns fired special teams coordinator Mike Priefer this week. There was a lot of blame put on Priefer this season especially after the Browns disastrous loss to the Jets. Priefer has been with Cleveland since 2019. In 2020, when Kevin tested positive for COVID right before the Browns Wild-Card game against the Steelers, Priefer was handed the coaching duties. The Browns went on to win marking their first playoff win in 28 years. Stefanski gave a statement after the firing:
"I appreciate everything Prief [er] has done for this team in his three seasons as my special teams coordinator, but I have decided to move in another direction in the best interest of our organization."
Stefanski moved on Thursday by replacing Priefer with the hiring of Raymond "Bubba" Ventrone from the Colts. Ventrone will not only be the special teams coordinator he's also been given the title of assistant head coach. Ventrone isn't exactly new to Cleveland he played four seasons with the Browns (2009-2012). He's also coming from leading one of the NFL's top units in Indianapolis. Stefanski had this to say today on the addition of Ventrone:
"We are thrilled to add Bubba to our coaching staff," Browns head coach said. "He brings a proven track record as both a player and coach in this league. As a player, he built a reputation as a top special teamer during his 10-year career. He used that experience to make a successful transition to the sidelines, where his units have routinely performed at a high level. He has an infectious passion for the game and we are excited to have him leading our special teams unit."
No more excuses Stefanski
It was imperative that the Browns make changes after a disappointing 2022 season. Stefanski spent most of the season's post game press conferences saying "It's on me to coach better." With the new coordinators being ushered in Stefanski has raised the ceiling. The microscope will be zoned in on Kevin this season as there's nowhere for him to place the blame.
If Stefanski continues to call the plays he'll need to prove he can get Deshaun Watson in sync with the offense. The excuse that Watson is "rusty" will not fly next season. It's do or die for Stefanski.
Star running back Nick Chubb took his frustration to Twitter during the Super Bowl with this tweet:
Tired of watching

— Nick Chubb (@NickChubb) February 13, 2023
It's clear he's frustrated with not being in the postseason. Stefanski will need to utilize Chubb better and gain the confidence back that he seemed to have lost with many players last year.
Head coaches in Cleveland have been in a revolving door the past decade. It's possible that Stefanski could be close to exiting through that door if he doesn't capitalize on the changes. Ironically, if the upcoming season doesn't go well, Stefanski could have very well hired his own replacement.

NEO Sports Insiders Newsletter
Sign up to receive our NEOSI newsletter, and keep up to date with all the latest Cleveland sports news.