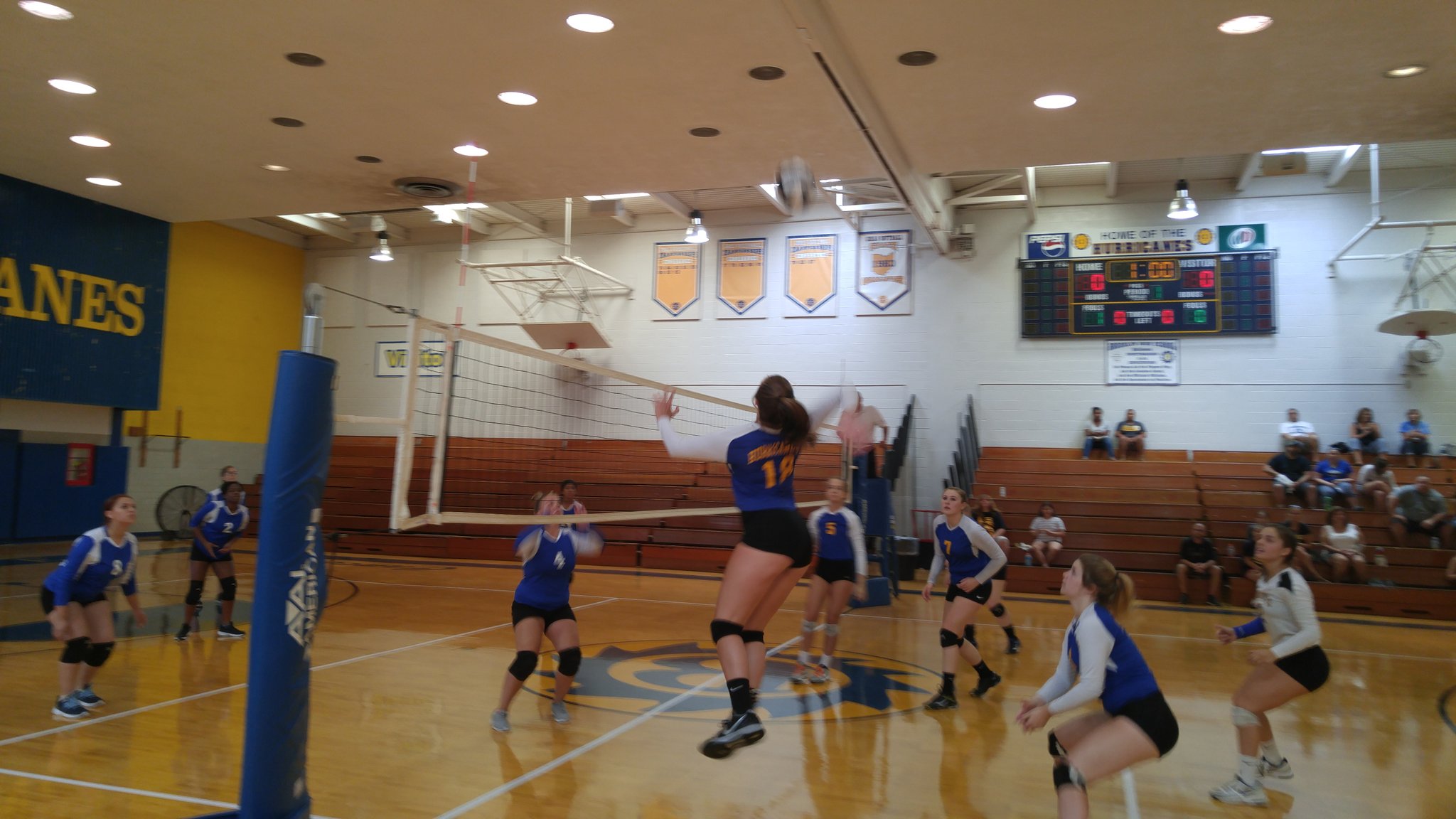 BROOKLYN, Ohio – The Lady Hurricanes opened up their season in dominant fashion this morning against the visiting James Rhodes squad. They swept the 3 games set 25-15, 25-2, 25-0.
The Lady Hurricanes are under the direction of head coach Debbie Hall. She was impressed with her team's effort and had this to say, "We'd expected to see tight competition coming in. We worked a lot on control coming into this one. We are a very active group, a very intimate group, and they love the game."

Coach Hall went on to sum up today's performance out of her Lady Hurricanes, "I saw our team have great teamwork and a never give up attitude. I saw great serving and hustle as well. They showed great teamwork and communication."
Like any good coach, she did see some things that need improvement, "Even in wins we always find something we can improve on. Condition is going to be huge and not waiting on the ball. We have amazing plays we work on at practice and we need better transition to execute them. "
After a tight start to Game one that saw the Lady Rams of Rhodes take an early 9-6 lead, the Hurricanes rallied to build a 18-12 lead before wrapping up the victory 25-15.
Game's two and three were blowouts and Brooklyn took the heart out of James Rhodes with dominant play throughout. They jumped out to an 11-0 lead in Game Two, before rolling away with it 25-2. Game Three was even more dominant .
The JV squad also swept earlier in the morning. 25-7 & 25-21.
The roster for the Hurricanes Varsity squad is as follows.
#1 Yanalee Ramos Sophmore
#2 Julia Walz Junior
#4 Milena Fernandez Sophmore
#5 Jaden Walz Freshman
#7 Sebreena Alai Junior
#13 Cheyenne David Junior
#16 Abbi Alai Senior
#18 Sabrina Perry Junior
#20 Amaya Borrero Junior
#24 Karizma Walter Junior