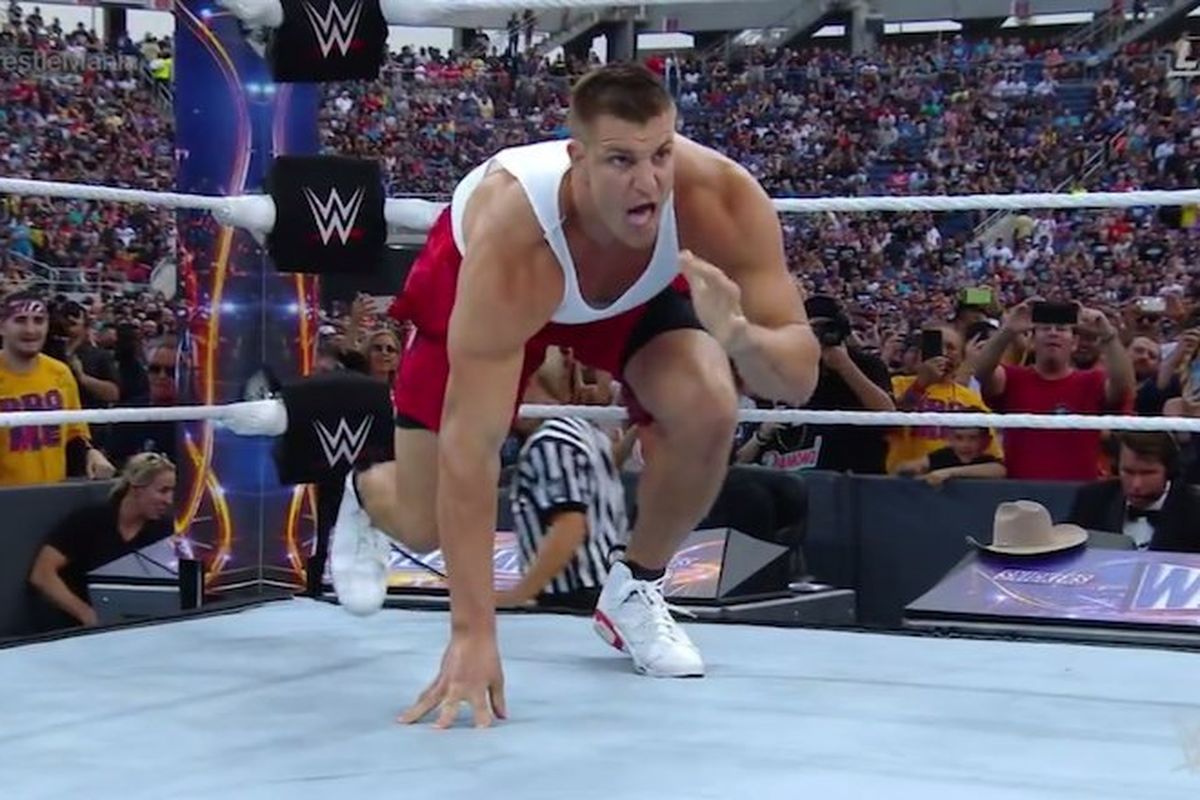 WWE WrestleMania 33 is underway and off to a furious start.
The first major celebrity has appeared, New England Tight End Rob Gronkowski and not only in the crowd for a quick wave but in the ring to assist Mojo Rawley win the Andre The Giant Battle Royal.  He entered the ring after having a cup of soda thrown in his face by Jinder Mahal.
It was unadvertised and helped get WrestleMania off to a solid start following a very strong opening match as Neville defeated Austin Aries to retain his title in an instant classic.