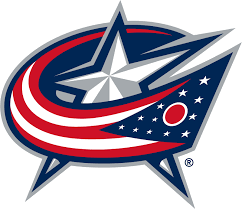 The Columbus Blue Jackets were in Washington Thursday for a showdown with the Capitals, a battle between two of the top three teams in the Metropolitan Division. Both teams had already scored over 100 points in the season heading into the game tonight.
The Blue Jackets and Capitals had a very physical opening frame that saw a lot of hard checks into the boards, including a double check to Zach Werenski. Werenski would have to skate off the ice and take an extended breather after the brutality shown by Washington. The teams would be scoreless after the first period but had no shortage of shots on goal. Columbus finished with eleven shots in the frame, Washington with fifteen.
The second frame was much of the same: Brutality and lockdown defense. Columbus would have to kill off three penalties in the frame, as Matt Calvert (High-Sticking at the 2:27 mark), Boone Jenner (Closing hand on puck at the 6:55 mark) and Brandon Dubinsky (Hooking penalty at the 14:59 mark) would all visit the sin bin in the middle stanza. The Blue Jackets would successfully kill off the Washington man-advantages in the frame to send the teams into the locker room scoreless.
Seth Jones would score forty-one seconds into the third frame to give Columbus the lead, as he found an opportunity from the right point after Brandon Dubinsky's initial shot from the left side of the crease clanked off the right post. Jones fired home the puck for the goal, his eleventh of the season for the 1-0 lead. Washington would tie the game up with a slapshot from Dmitry Orlov at the 6:39 mark of the frame. Orlov's sixth goal of the Capitals' campaign would be the determining factor that sent the game into overtime, as the game was even at one apiece after sixty minutes of hockey.
After overtime went scoreless, the teams would need a shootout to decide a winner. Washington's T.J. Oshie would score the only shootout marker to win the game 2-1 for the Capitals.
Columbus takes on Philadelphia tomorrow at 2pm.