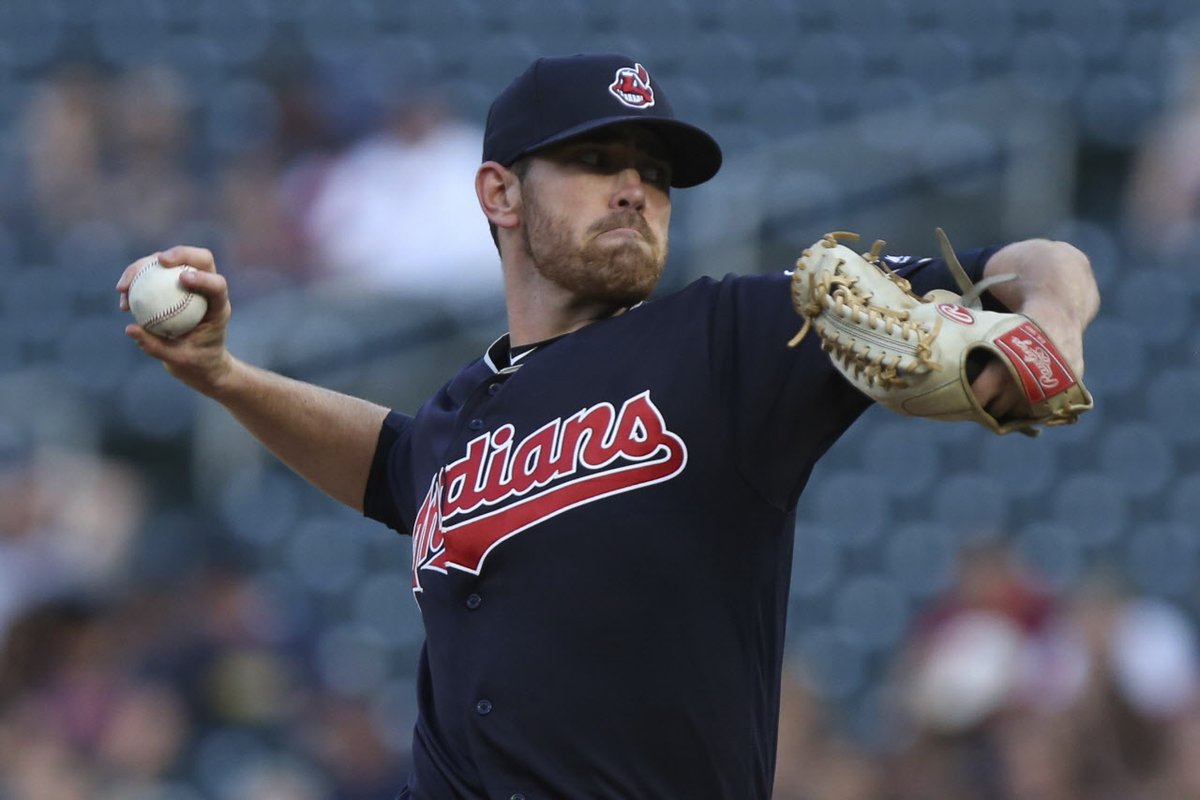 The Indians won their second straight road battle in T-Mobile Park on Tuesday night, topping the Mariners 4-2 to move to 10-7 on the young season.
Shane Bieber was impressive for five innings, allowing on run on four hits to earn his second win of the season with an ERA of 1.71.
The pen and offense did the rest, as the bullpen, who had a shaky Monday night in the team's win, was impressive. They allowed one run over the last four innings.
The offense again had its moments, coming up with some big hits including a huge one by lead-off hitter Leonys Martin to put the Tribe up 4-1.
With one game left in the series and road trip, the Tribe has a shot to finish this first extended road swing of 2019 going 5-4 with a Wednesday evening win.
Here's a couple quick takeaways from Tuesday night's victory.
1. The Pen
Give some credit to a pen that many were convinced was going to be awful in 2019. They have thrown the ball rather well over the first 17 games, doing it again on Tuesday night.
Yes they have already and will have some moments of letdown, but on this night they allowed a run in four innings, that run coming in the 8th with the Tribe up 4-1 when former Indian Jay Bruce homered off Neil Ramirez.
Brad Hand pitched the 9th, allowing a hit but getting his sixth save of 2019. Ramirez went 1.1 innings, and Oliver Perez needed 10 pitches to get two outs.
Indians pitching overall is sixth in baseball right now with a 3.37 ERA, and the pen has a lot to do with that.
2. Martin and CSan
The two driving forces of the offense Tuesday night are two players who basically were not on the roster a season ago, Leonys Martin (yes he did play six games) and Carlos Santana.
The two came up with huge hits in the 4-1 win, Santana (who is hitting .389) with a two-run double to put the Tribe up 2-1.
Then there was Martin, who had another productive day in the lead-off spot, going 3-for-5 to raise his average to .276 on the season.
His double in the 7th scored Max Moroff to make it a 4-1 affair.
Again with the way the pitching this team has they don't need 6-7 runs a night, get four and on most nights, this club is going to win.
3. Bieber's Solid Five
Shane Bieber was very good again for the Tribe, going five innings, allowing a run on four hits with three walks and five strikeouts.
His ERA now sits at 1.71 on the season, and in the win he threw 106 pitches, 64 for strikes.
Bieber again had very good command, and his pitches were moving which kept Seattle hitters off balance all night.
With Carlos Carrasco and Corey Kluber scuffling to find their grooves to start 2019, it's great to at least have Bieber and Bauer helping out this rotation, and it's no surprise these two have gotten the first two wins of this series.

NEO Sports Insiders Newsletter
Sign up to receive our NEOSI newsletter, and keep up to date with all the latest Cleveland sports news.