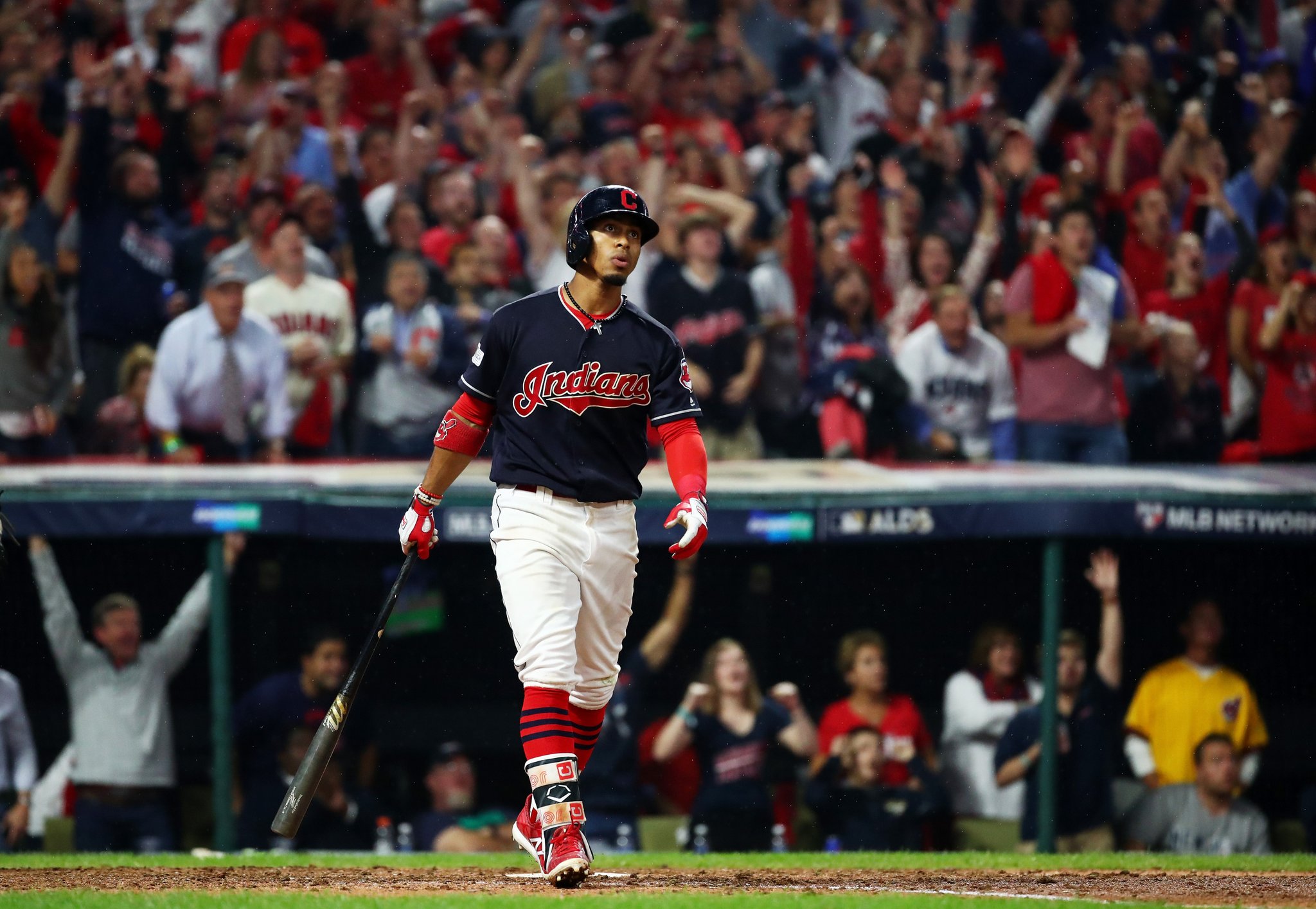 In the 'sight for sore eyes' department, Indians fans have to love what they saw on Tuesday night as All-Star shortstop Francisco Lindor came to the plate in a rehab assignment playing for Columbus.
The video speaks for itself, but Lindor took a pitch deep into the night in his third at-bat, showing that he's still got it at the plate.
Lindor after three plate appearances for the Clippers was 2-for-3 with the long homer in the video below. The Tribe shortstop grounded to second in the first, singled to right field in the third, and then slammed a homer to right to tie the matchup with Louisville at three in the fifth.
While there's no timetable for him to officially return to the Indians, his homer and 2-for-3 performance (thus far) is a huge step in the right direction to getting back to the Major League club.
Francisco Lindor homered in his third at-bat tonight. He's 2-for-3 in his first game for Columbus #Indians pic.twitter.com/bY30M5w99C

— James Rapien (@JamesRapien) April 17, 2019
Francisco Lindor just hit a BOMB for the @CLBClippers here in Louisville. 💪🏻💪🏻 pic.twitter.com/7reBrDG0WK

— Jason Guerette (@JPGuerette) April 17, 2019