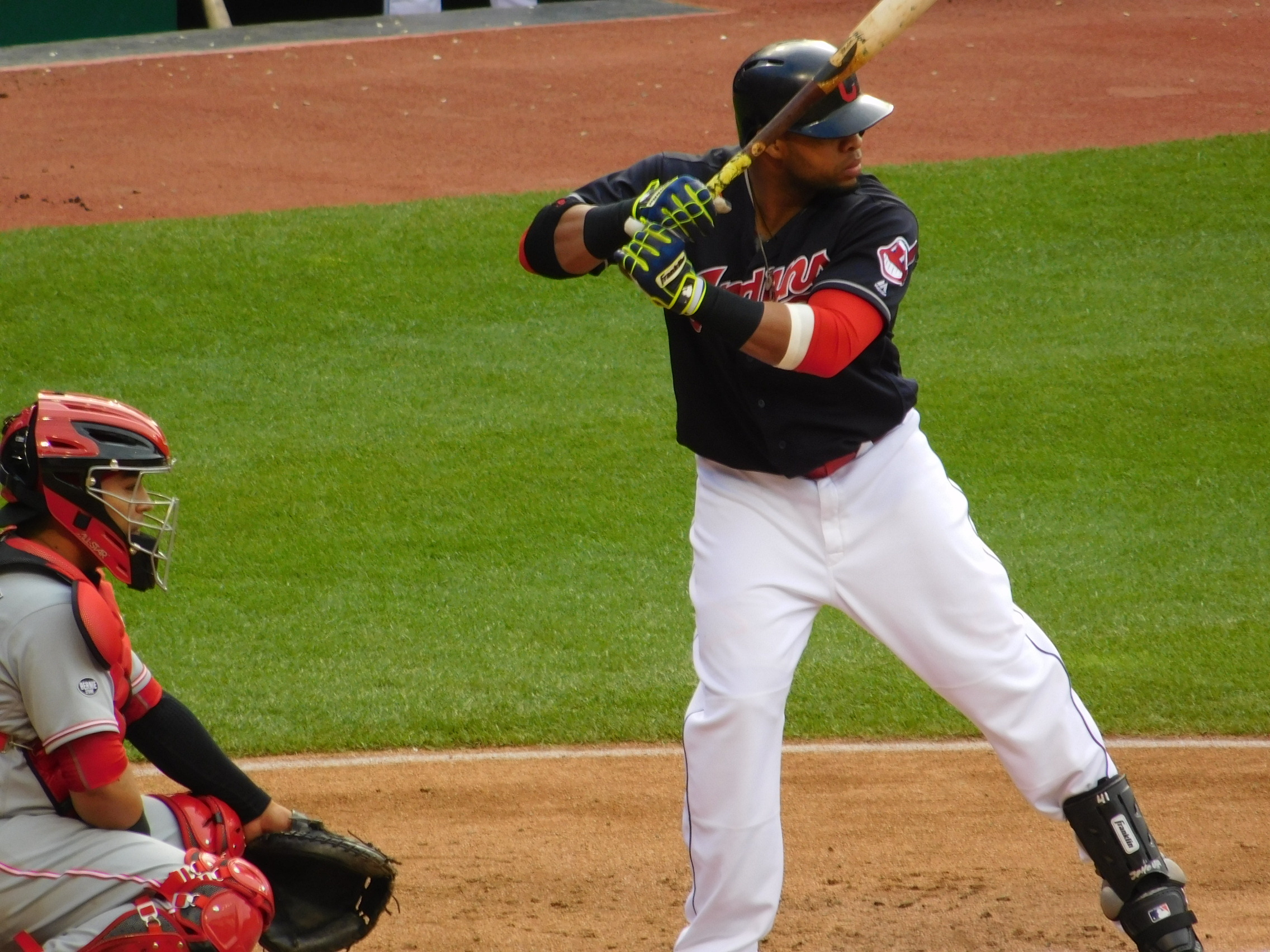 By Mark Warmuth
It would not be an understatement to say the Cleveland Indians' hitting has been disappointing to date.
Granted, only 17 games have been played (so tonight will mean 10% of the schedule is through), but there aren't many categories the Tribe doesn't rank near the bottom.
They are 14th in runs scored per game.
The Tribe ranks last in the AL in on base percentage, which many people thought would be a hallmark of this season's edition of the Indians' offense, the ability to take pitches and work counts.
They are second from the bottom in slugging percentage, meaning extra base hits aren't coming either.
And for those old school statistic people, Cleveland is the only American League team hitting under the Mendoza line, sitting at .194.
We have been told help is on the way, with Carlos Gonzalez and Jason Kipnis now activated, and hopefully the return of Francisco Lindor, maybe as early as next week. However, will that be enough?
It has been well documented that Gonzalez has struggled away from the thin air of Coors Field for several years. Will he make adjustments to his approach now that he is not playing 81 games per year at altitude?
And if he does, will the adjustments work in a new home park and a new league?
No doubt, Kipnis will be an upgrade over what the Tribe has had at shortstop, but that's not where he plays. He plays second base, where Brad Miller has given the team decent production.
On the other hand, the longtime Tribesman has had an OPS hovering around the 700 mark in each of the last two years. If that trend continues, how much extra production will he be providing?
That leaves Lindor, which will be a dramatic offensive boost over the historically bad combination of Eric Stamets and Max Moroff at the position.
Those two (and we know Moroff has played second as well) have combined for a 4 for 64 mark (.063) and 35 strikeouts.
One player will not turn around the hitting. If you don't believe that, then analyze why Mike Trout has only been to the playoffs once in his big league career.
An obvious help would be for Jose Ramirez to start hitting like he has for much of the last three seasons. The good news is Ramirez isn't striking out excessively, just 10 times in 61 plate appearances.
His walks are down greatly, with just two in 2019, compared to 106 all of last season.
We think Ramirez needs to go back to basics. He is overanxious right now, leading to not walking and a lot of pop ups.
He needs to get back to an all fields approach and we think he will be fine.
So, basically the Indians are in a spot where Gonzalez and Kipnis have to be above average hitters so the Tribe can start to generate some runs. If they aren't, the front office is going to have to get to work quickly.
Leonys Martin has been very good after a slow start, and Carlos Santana has gotten off to a quick start, thankfully, because that is not his norm.
We have always said, a good big league lineup has six to seven solid bats.
Right now, you would have to say the front office's plan this off-season hasn't worked, but there is still time.
Let's hope the faith they have in some players isn't misguided.

NEO Sports Insiders Newsletter
Sign up to receive our NEOSI newsletter, and keep up to date with all the latest Cleveland sports news.