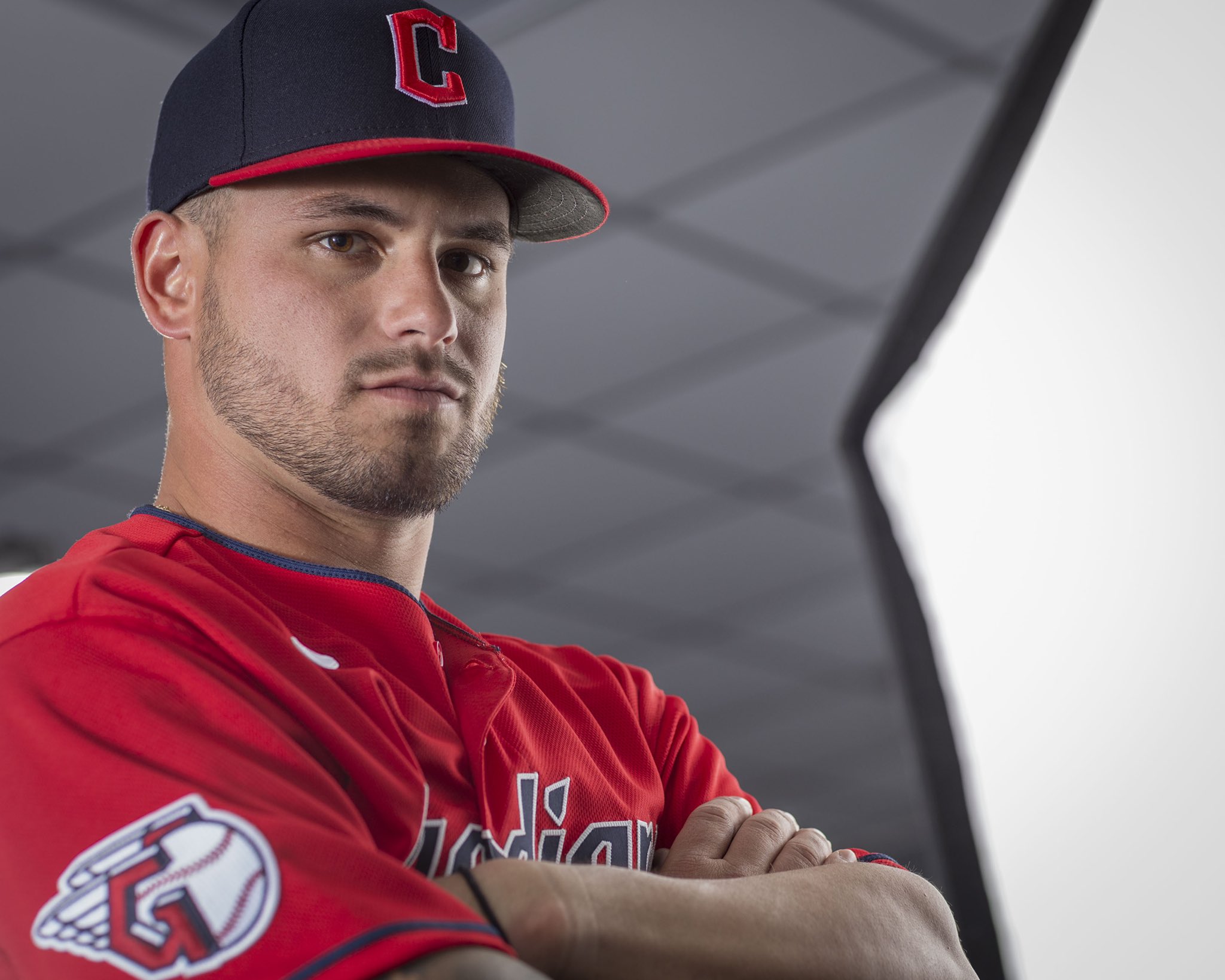 Last season, I started the series – "Behind the Dream" – chronicling Cleveland's young players journeys to the major leagues.
My series will get an early jump this year as the Guardians have three rookies on their Opening Day roster. There is so much to love about writing these pieces. We not only learn the path the player took to The Show, but it gives fans an insight into names they may not be familiar with.
The initial installment this season belongs to catcher, Bryan Lavastida.
Lavastida is the first catcher without major league experience to make Cleveland's Opening Day roster since Andy Allanson in 1986. Backup catcher, Luke Maile, will begin the season on the IL which opened a spot for Lavastida.
The Journey
Lavastida attended Westland Hialeah High School in Hialeah, Florida. Growing up his favorite players were Derek Jeter and Barry Bonds.
The 23-year-old wasn't always behind the dish. In 2015, Lavastida was named the MLB RBI World Series MVP, in which he was recognized for his outstanding defense at shortstop. He completed the series batting .450, with seven runs and six RBIs.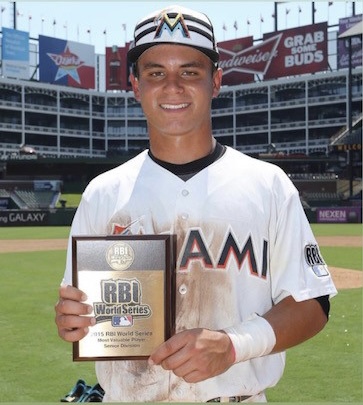 He graduated from Hialeah HS in 2017 and attended Hillsborough Community College in Tampa, Florida. During his time at Hillsborough, Lavastida played shortstop and third base with only a few games as catcher.
The versatile player was selected by Cleveland in the 15th round of the 2018 draft where he was put behind the plate full time. Without a full background in catching, Lavastida quickly adjusted well.
Due to the pandemic cancelling minor league play, he didn't play in 2020 but quickly made-up time in 2021. Lavastida seemingly climbed three levels of the minors last season.
Despite manning one of the most difficult positions on the diamond, Lavastida's offensive skills stood out. His minor league stats last seasons through 287 at-bats: 50 runs, 83 hits, 8 home runs and 51 RBIs with a .289 average. Lavastida not only has pop in his bat, but he also has speed, swiping 16 bags last year.
What has really stood out in talking with his teammates and former coaches is Lavastida's strong work ethic.
Lake County manager Greg DiCenzo said "He plays every game like it's his last one. He's the ultimate competitor. Defensively, he's continued to get better. Our pitchers had a lot of confidence in him when he was behind the dish."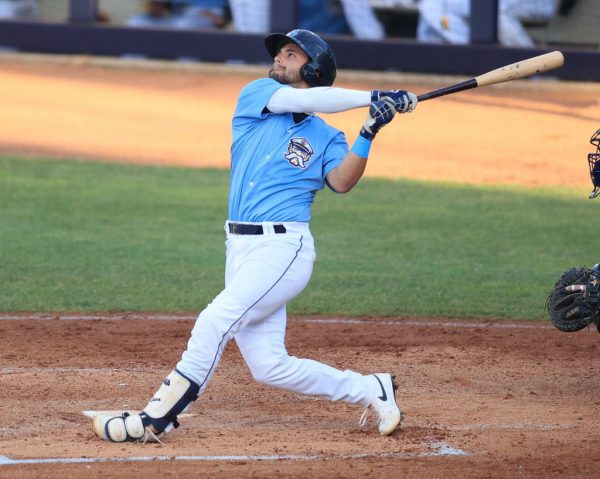 In mid-September of 2021, Lavastida went back to Akron to finish the regular season and playoffs. He played an integral role for the Double-A Northeast champions. Lavastida was 6-for-12 in three postseason games, posting two doubles, a home run and four RBIs.
Lavastida worked with the fall instructional league in Arizona this off-season. He worked with the team in spring training and was visibly excited when speaking of getting the news of making the Opening Day roster.
He will don #81 on his jersey. Lavastida stated that he's always had the number one in some capacity on his uniform.
Guardians President of Baseball Operations Chris Antonetti had this to say about Lavastida:

"He's a cool story. In college, he transitioned from infield to catcher, and he's made great strides defensively each year. He's really good at controlling the strike zone and putting up quality at-bat. We think he can contribute on both sides of the ball."
Lavastida showed his humility when speaking of those he's drawn his motivation from in his personal life which translates on the field. "My whole family is from Cuba. My parents came here to give me a good life and opportunities. They are my biggest influence. Since day one, they've put me in a great spot. I'm grateful for that."
The Guardians team is full of youth and with that comes plenty of chances for mentorship. Cleveland's coach and former All-Star catcher, Sandy Alomar, is the ultimate source of knowledge for young players. Lavastida recognizes this saying "When I'm around him, I try to be as much as a sponge as I can and absorbing everything, he tells me. If I could just pick little parts of how he handles himself, that would mean the world and I couldn't be happier to learn from him."
While getting the nod is an exciting time for rookies it can also be intimidating. I asked Lavastida if there was a teammate that had given him advice or took him under their wing. He described his friendship with Ernie Clement, who's familiar with the road to Bigs as he made his way up last season. Lavastida said Clement was one of the first to congratulate him and "I think Ernie's really gonna help me through the rookie part."
As far as the second part to my question, Lavastida credited Austin Hedges with this:
"But Hedges has guided me and taken me under his wing a lot with the catching but also with getting comfortable and just realizing it's the same game but played with the best players in the world but it's still the just the same game…Hedgie has helped me out a lot."
It's refreshing to see the chemistry the young players have already developed. I'm looking forward to seeing how they gel as a team as the season progresses. One thing is certain, Lavastida is ready to go and excited to play for Cleveland. He encompasses much of what the city and the team stand for.
Congrats and welcome to the majors, Lava.

NEO Sports Insiders Newsletter
Sign up to receive our NEOSI newsletter, and keep up to date with all the latest Cleveland sports news.