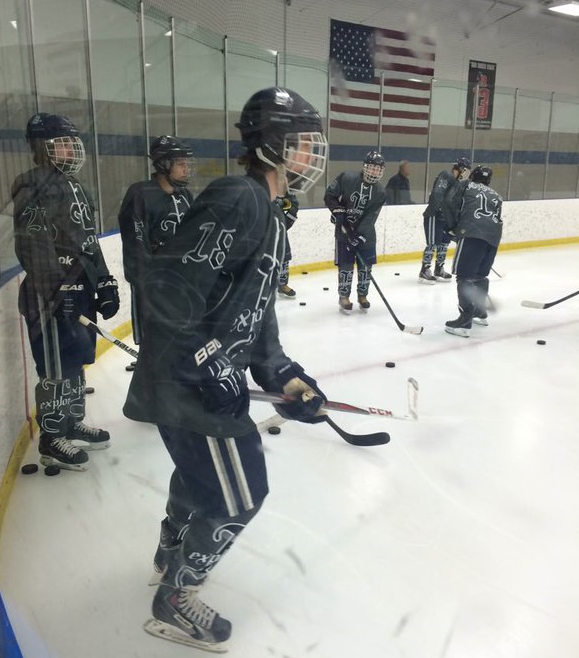 The final match of Saturday night's Baron Cup action featured #2 Rocky River and #3 Hudson facing off for the Baron Cup I Semi-Final and the opportunity to move into the Baron Cup I Championship match on Sunday night against Shaker Heights.
Rocky River led early, but Hudson came back, scoring three unanswered goals to advance to the Baron Cup I Championship with a 3-1 victory.
It didn't take long for Rocky River to jump on the board, as Austin Weaver scored the first goal for the Pirates to take a 1-0 lead just over two minutes into the game.
That would be the only goal of the frame and the Pirates would head into the first intermission leading the Explorers 1-0.
It was a clean second period for the first 12 minutes before Hudson went on the power play and the Explorers were finally able to take advantage, tying the game at one with 1:10 remaining in the frame. The goal was credited to William Harr.
The game would remain tied at one heading into the final period.
Just over three minutes into the third period, Hudson took a 2-1 lead on a go-ahead goal from Chandler Kosteos, who made a beautiful crossover move right in front of the goaltender.
Rocky River went on the power play right after the goal, but Hudson's defense held firm, surviving the penalty.
The Pirates would get another five-on-four opportunity, thanks to a Hudson hooking penalty with 4:30 to play, but the Explorers shut Rocky River down again for two minutes.
Rocky River was then called for an unsportsmanlike conduct penalty with 2:47 to play. The Pirates would spend two crucial minutes late in the game playing short-handed and would pull their goalie, resulting in Kosteos's second goal of the night, an empty-netter, to seal the deal and make it 3-1 in favor of Hudson.
The Explorers would hang on and win by a final of 3-1.
#3 Hudson moves onto face #1 Shaker Heights in the Baron Cup I Championship match Sunday evening. Face-off is scheduled for 5:30 PM at the Brooklyn Ice Arena in the John M. Coyne Recreation Center.