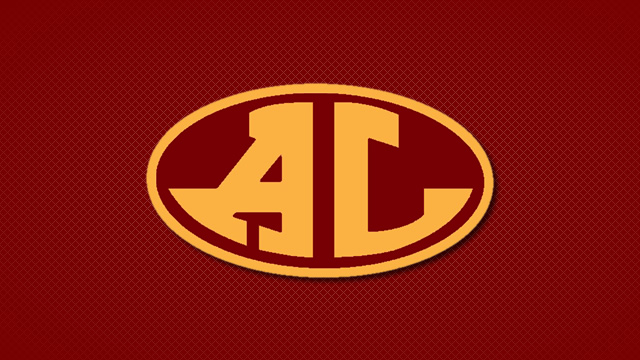 Tonight's recap brought to you by Crystalina's Pizzeria, visit them at 36962 Detroit Rd, Avon Ohio 440-934-1011 www.http://crystalinaspizzeria.com/ thechoiceisCrystalclear
Avon Lake, Ohio- The Avon Lake Shoremen were looking to get the bad taste of last week's embarrassing loss out of their mouths and they did exactly that.
The Shoremen thoroughly trounced the Westlake Demons in all phases of the game running away with a 38-0 victory Friday night.
Before the game Avon Lake Coach Matt Kostelnik reiterated that not all was bad last week. "Turnovers killed us, we put together a great scoring drive and had the extra point blocked, fumbles and another blocked kick were just killers, swung the momentum and we couldn't recover."
Tonight that was all behind them. The fireworks started early tonight as on the game's first play from scrimmage, RB Konner Riggs took a handoff broke a tackle and scampered 67 yards for a TD, and with 19 seconds gone in the first quarter, the Shoremen led 7-0.
Westlake, who's first 4 possessions started at their own 20,20,20 and 15, went 3 and out on their first drive and Avon Lake drove down to the Demons 16 before settling for a 32 yard FG by Noah Fowkes making it 10-0, Shoremen.
The Shoremen defense took over from there as the Demons could not sustain drives and they pressured Westlake QB Billy Blood all night. A late first quarter drive by Avon Lake of 83 yards was capped off  with a 29 yard pass from Shoremen QB Jack Mikolich to WR Luke Fedders making the score 17-0 after one.
The Demons showed signs of life midway through the second quarter as Blood led the team on a 82 yard drive with a 31 yard run and a 25 yd pass to WR Kevin Walls but went for it on 4th and short, bypassing a chip shot FG and came away with no points. Any chance of securing their first win slipped away.
The second half was the Mikolich and Riggs show. After teams traded punts, Avon took over at their own 20 and marched 80 yards on the arm of Mikolich and the pounding running attack of Riggs, the drive was finished off with an 11 yd TD pass from Mikolich to WR Cole Schraff and the rout was officially on 24-0.
Riggs, who finished the night with 17 carries, 206 yards, 2TD, punished the Demons with runs of 34 and 15 yards in the third and a 5 play drive ended in his second score from 11 yards out. The 31-0 lead, turned to 38-0 when a late 4th quarter score by RB Ryan McCrum sealed the deal.
Mikolich ended the night at 11-20, 152, 2 TD, and Schraff caught 6 passes for 73 yards and a score. Blood for Westlake was held to 51 yards passing on the night, but managed 92 on the ground.
Avon Lake now 2-2 on the year, travels to Lakewood to meet the Rangers next Friday while Westlake continues to search for their first win hosting powerhouse Avon.
Westlake-  0/0/0/0- 0
Avon Lake- 17/0/14/7- 38
Scoring Summary
A- Riggs 67 run,  kick good
A- Fowkes 32 FG
A- Fedders 29 pass from Mikolich, kick good
A- Schraff 11 pass from Mikolich, kick good
A- Riggs 11 run, kick good
A- McCrum 28 run, kick good

NEO Sports Insiders Newsletter
Sign up to receive our NEOSI newsletter, and keep up to date with all the latest Cleveland sports news.