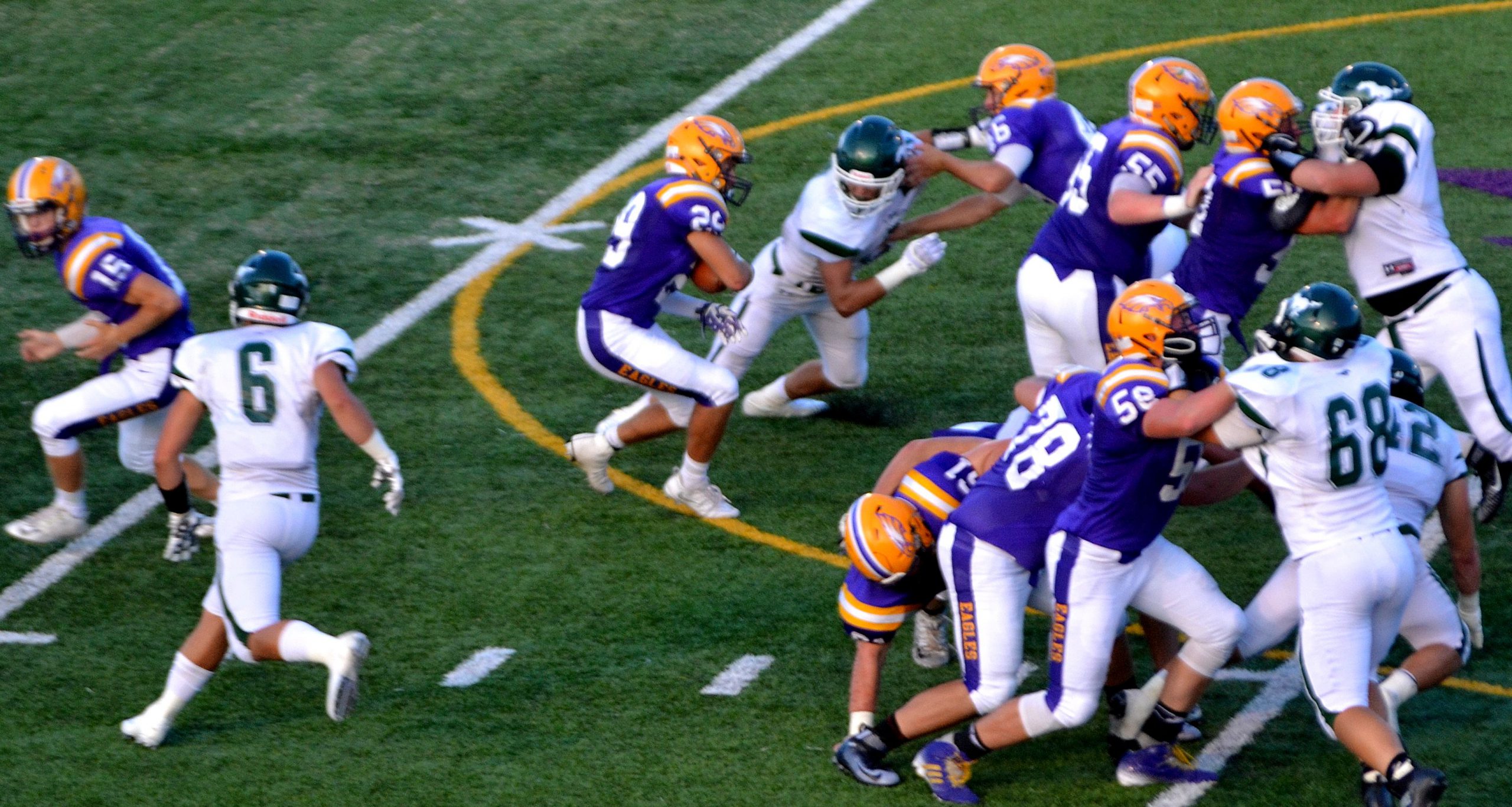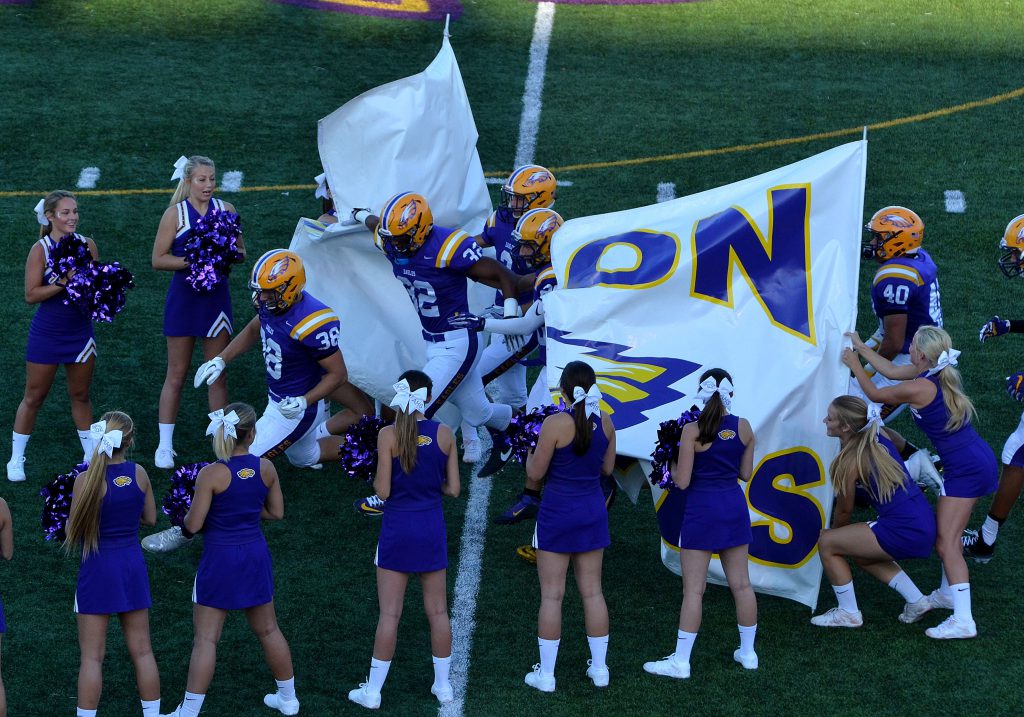 AVON – This game recap is brought to you by B. A. Sweetie Candy Company, located at 6770 Brookpark Road in Cleveland.
Avon head coach Mike Elder knew this was going to be a tight game, and his defense made sure the Eagles came out on top.
With 1.9 seconds remaining in the game, Avon was up on Strongsville 21-14, but the Mustangs drove into the Eagles' red zone and nearly tied the game. But, the Avon defense held strong, as the unit did all game, and sent the home crowd home happy by forcing a last-ditch incompletion, securing the victory Friday night at Avon Stadium.
"I'm proud of our kids," Elder said. "What a great game by both teams – Strongsville is a very well-coached team – and it's one of those games that you hate to see anyone lose.
"I thought we played outstanding defense all night long," he added. "We gave up one kick return for a touchdown, and outside of that, we only gave up one score. Whenever you do that in high school football, you're doing very well."
The Eagles defense gave up 357 total yards in the game, but kept Strongsville out of the endzone for two-and-a-half quarters, including two goal line stands.
"This was a defensive win," Elder said. "Our offense did enough in the second half to help us – we capitalized off of some short fields – so all in all it's a team effort, but I'm really happy with how the defense played."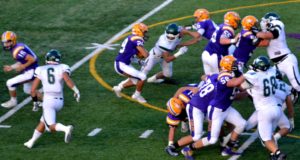 Avon got on the scoreboard first, on a third quarter, 50-yard Mitch Cooper reception from sophomore quarterback Ryan Maloy, but Strongsville scored on the very next drive to tie it up, 7-7. After trading series' which ended in punts, Maloy threw his second touchdown pass, this time to tight end Vlasi Pappas.
Once again, Strongsville came right back and Mustangs sophomore Joe Gillette took the ensuing kickoff 95 yards to tie it up, 14-14, going into the fourth quarter, before running back Mason McLemore capped the scoring with his 7-yard touchdown run with just under seven minutes remaining in the game.
One of the few offensive highlights for Avon in the first half was the running  McLemore, who tallied 115 yards on 22 carries and scored the winning touchdown in the fourth quarter. McLemore tallied 51 of those yards in the first quarter alone.
"We started the game with really good rhythm, but we lost it after the first series and had to find it in the second half," McLemore said. "The line was blocking well tonight. I had to come in and try to replace a starter like Gerret Choat, and those are some big shoes to fill."
"Mason played outstanding," Elder said. "He's going to be a good back for us. He also played safety tonight and gutted it out in the heat."
Maloy was thrust into the starting quarterback role after senior Matt Kelly went down with an injury in the preseason. Maloy came out, and after a shaky start, settled down in the second half and ended up going 11-35, for 124 yards and a two touchdowns.
"We just told (Maloy) to go in there and try to get settled," Elder said. "The first half kind of got to him – the first time under the lights on a Friday night – but in the second half his nerves settled in and he played much better."

NEO Sports Insiders Newsletter
Sign up to receive our NEOSI newsletter, and keep up to date with all the latest Cleveland sports news.