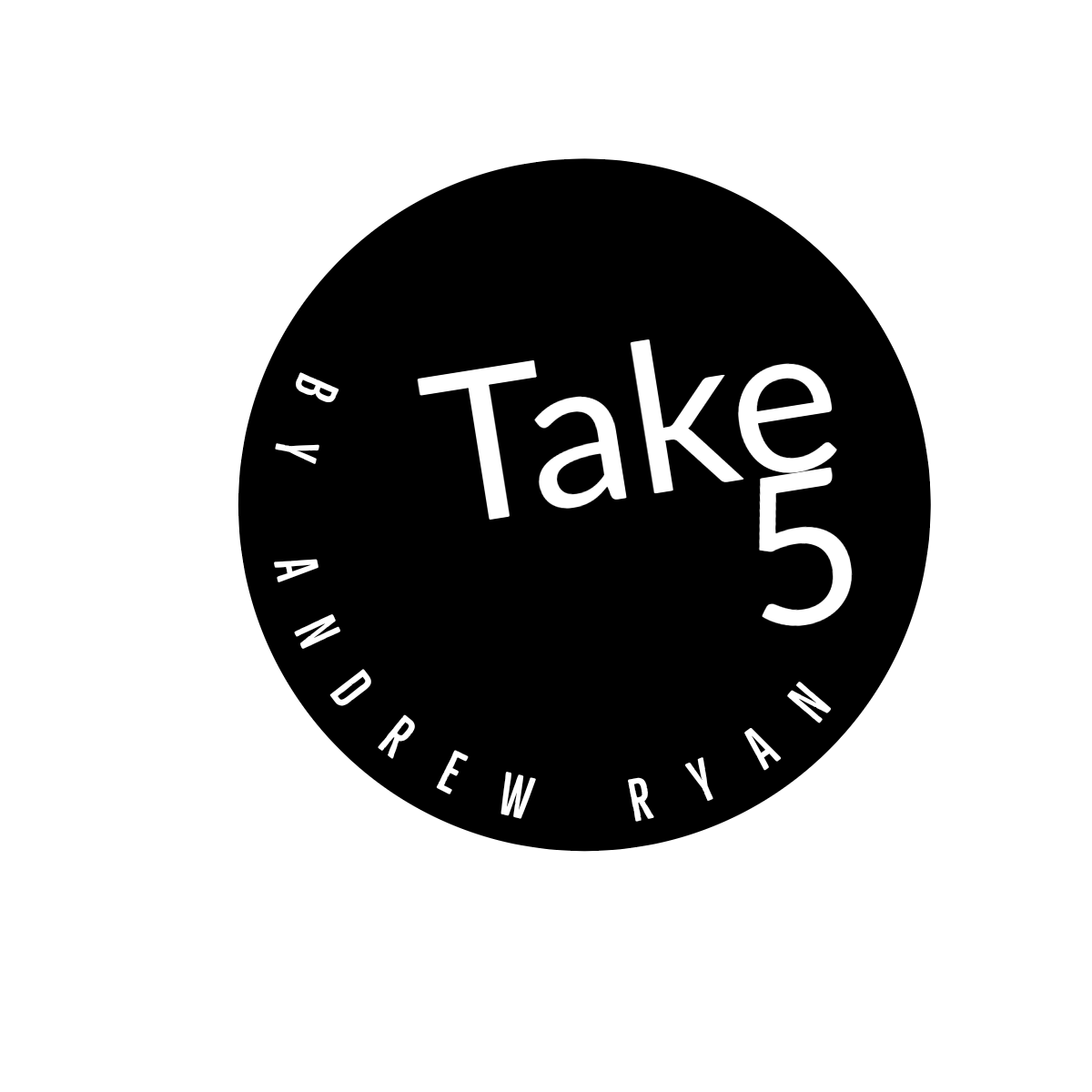 Take 1
Dear Guardians fans, I'm going to need you to take a deep breath, do some yoga, take a walk. Whatever you need to do. I see the youth of this Guardians squad is raising the blood pressure in many of you. I get it, the ups and downs are a lot. The team goes through a 10-game stretch and we're all thinking playoffs. The next 10-game stretch leaves us wondering why we ever considered the post-season.
This is the youngest team in the majors. Heck, they'd be the youngest team at the Triple-A level. I know Cleveland fans, for the most part, are very impatient. However, it's best for all of us if you reach deep down and find patience. The Guardians roster is made up of mostly kids. They're going to make mistakes and none of them are close to being finished products. Let them play.
I'd like to remind everyone that anything the Guards achieve this year as a team is a bonus. There were no expectations coming in other than a youth movement. It's an exciting time. And with a new minority owner coming in, there's an increased chance this young core can stay together long-term.
Take 2
Clay Matthews should be in the Pro Football Hall of Fame. He is once again a semi-finalist for induction. Matthews is now being considered on the "seniors list": players whose careers ended 25 years ago or more. I've read many arguments as to why Clay Matthews hasn't been inducted and to me, they seem to be nitpicking. I'll admit my bias. A lot of my childhood memories as a Browns fan feature Clay Matthews, but I've not lost all objectivity.
Clay Matthews ranks 7th all-time in tackles, he is the Browns' franchise leader in sacks, a 4-time pro bowl selection, a member of the Browns Ring of Honor, played 19 years in the NFL, Matthews had the most solo and combined tackles in 1978, 1979, 1981, and 1984. He's 16th all-time in games started, 24th all-time in games played, and 32nd in forced fumbles.
The most ridiculous argument against Clay being in the Hall of Fame was that it took him 19 years to compile his stats. Really? We're punishing a guy for longevity now? He remained healthy and toughed out injuries and that's apparently a negative? Stop with that nonsense. Clay Matthews had a Hall of Fame career and deserves to be enshrined.
Take 3
Well, Baker Mayfield was traded to the Carolina Panthers for a conditional 5th round pick in 2024. That news was more of a relief to me than anything else. Frankly, I'm pretty numb to the Browns' QB situation. It's been an issue since 1995 and continues to be a problem. Wikipedia tells me the most commonly used word in the English language is "the." If I had to guess, I think the most common group of three words is "the Browns Quarterback." It's nonstop, it really is. We went from diving into the depths of the draft and free agency researching quarterbacks, to the dreaded "open competition." We've endured acquiring QBs by any means and have nothing to show for it, but stress. Sometimes I wish I were a Packers fan. They went from Brett Favre to Aaron Rodgers. Seems much more peaceful.
Anyway, I had a friend ask me other day "hey, aren't you excited for week 1 on Carolina?!?" No, I'm really not. Why? Because no good will come of it. It will do nothing but produce more arguing and infighting. It will be unbearable no matter what happens. Some think week one will be the end of the Baker Mayfield/Cleveland Browns relationship. It won't be. It will only be a new more exhausting chapter.
Take 4
If you've watched any of the Cavs' summer league games out in Vegas, you'll see that 1st round pick Ochai Agbaji was worthy of the 14th overall pick.
I was surprised, although I shouldn't be, that there was a lot of opposition to Agbaji being the Cavs' pick. Frankly, there would have been opposition to anyone the Cavs selected. Maybe I'm in the minority in trusting Mike Gansey and Koby Altman. I shouldn't be and I don't know what else the Cavs' front office needs to do to earn fan respect, but I digress.
I'm not at all saying fans don't deserve to criticize the team, of course they do. But let's pump the breaks here. Nothing bothers me more than someone calling a player a bust before he plays a minute of NBA action. Stop that. No one knows how good Agbaji will be, but let's not bury the kid under unrealistic expectations or hyperbolic labels. He's not a bust, he's not a superstar, he's not anything right now. Let the young man develop his game and find his footing in the NBA.
Before I forget, 22 is not old. I don't know where this insanity came from, but it needs to stop. I actually saw and heard fans lobbying for a younger player and seriously stating that 22 is old for a draft pick. Seriously? Agbaji can't improve his game? He's a finished product at 22? If that's the case, someone tell 22-year-old Darius Garland he's not allowed to improve anymore because he's too old. See how silly that sounds?
Take 5
It's been reported that the WWE "PG Era" is coming to an end. WWE will reportedly have a TV-14 rating for Monday Night Raw, it's unclear of Smackdown will follow suit. The announcement was rather abrupt, although it has been talked about for some time according to reports.
The PG Era has been largely criticized by the portion of the WWE fanbase that grew up with the Attitude Era followed by the Ruthless Aggression Era. The PG version of pro wrestling was understandable from a business perspective. WWE is a publicly traded company with an obligation to its shareholders to make money. The best way to do that is massive advertising contracts and TV rights. WWE succeeded greatly in that area.
So, why change? Why now? To me, it's three letters: AEW. You'll never get anyone under the WWE umbrella to admit that, so don't expect that ever. WWE is used to having a near 100% of the Pro wrestling market. For years pro wrestling fans had to watch WWE or nothing at all. Keep in mind, I understand that IMPACT is delivering a good product, so is NJPW and GCW, among others. But none of those companies have huge distribution and casual fans aren't really aware for the most part that non-WWE promotions exist. AEW has that distribution and a working relationship with several global and domestic wrestling promotions, which has broadened their market share.
By the way, I know Vince McMahon is embroiled in legal battles right now. I'm not ignoring that or discounting the possible impact those issues may be having on WWE's change of heart in terms of their product. But I don't have the t8me or energy to dive into McMahon's legal issues. Quite frankly I'm surprised that people are surprised. Most non-casual fans who have been following WWE knew about Vince's sketchy past and read or heard the rumblings and rumors of his behavior. The authorities are just now catching up to it.
Anyway, WWE needs to find a way to compete with AEW. You read that right. The global pro wrestling, or should I say Sports Entertainment company, is playing catch up in terms of quality of product. AEW has more freedom in their storytelling because of their TV rating, while the WWE PG programming peaked years ago and has become stale and predictable. Granted, I have no idea if the TV-14 rating will improve booking, but we shall see. It certainly can't hurt.
The bottom line is WWE needs this change. It's a necessity at this point. They're losing diehard pro wrestling fans but gaining casual observers. It's all well and good to have casual fans tuning in, but they'll tune out just and fast. It's the hard-core fans that keep coming back that WWE is losing. I, for one, am excited to see what WWE does next. Competition in pro wrestling is great for everyone and hopefully we are in the doorstep of a repeat of the mid-late 1990's.

NEO Sports Insiders Newsletter
Sign up to receive our NEOSI newsletter, and keep up to date with all the latest Cleveland sports news.