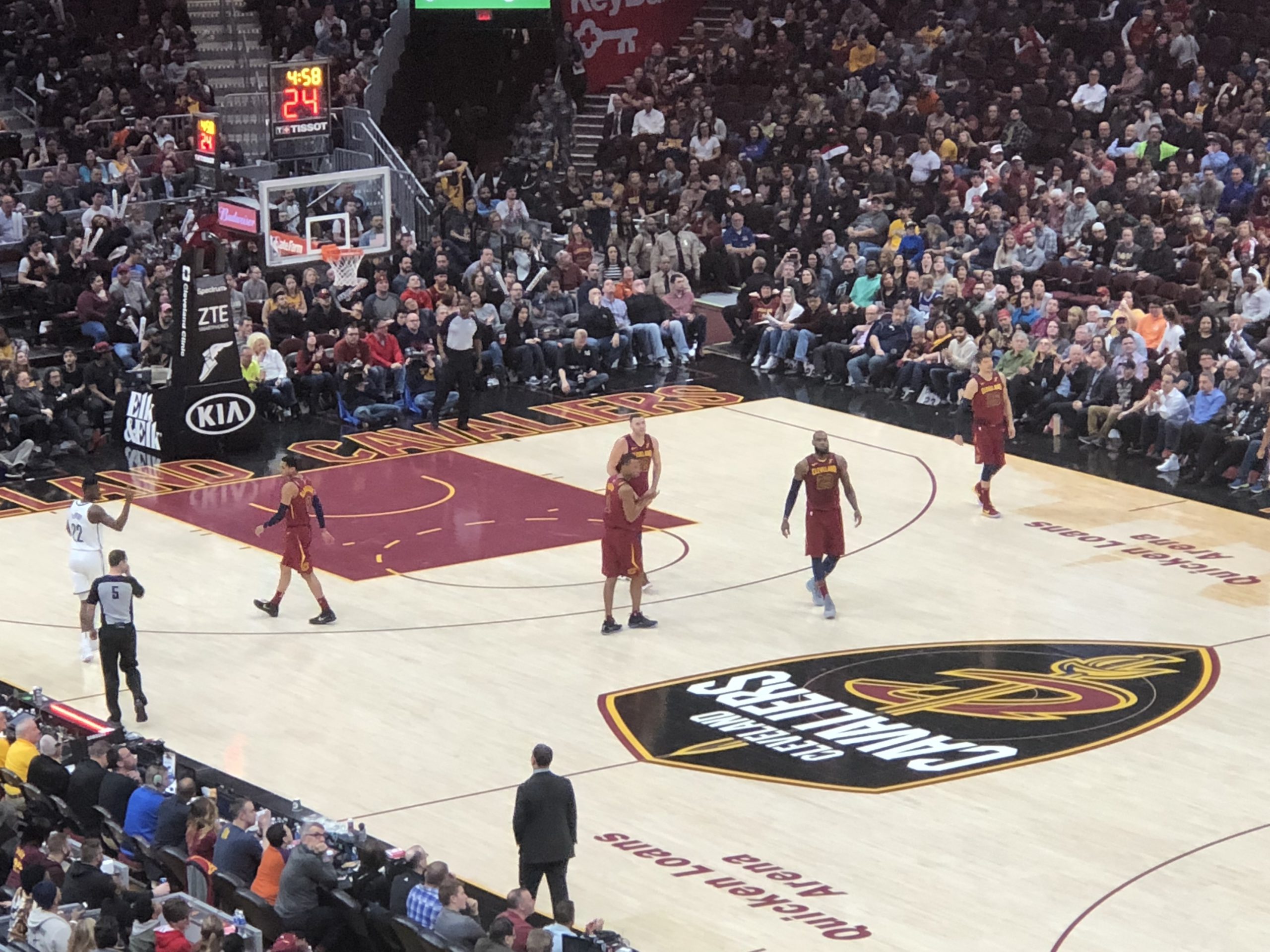 By Robert Huff
On Tuesday night, prior to the Cavs' Game 2 loss to the Boston Celtics, the NBA reps met in Chicago for the 2018 NBA Draft Lottery to determine the draft order from picks No. 1 through 14. The worst teams (whether that be due to a severe lack of talent or tanking) have the best odds. Here is a list of the teams with the best percentage odds of landing the number one overall pick.
And after all team representatives and lucky charms were in place, the 2018 NBA Draft order played out as such:
1. Phoenix Suns
2. Sacramento Kings
3. Atlanta Hawks
4. Memphis Grizzlies
5. Dallas Mavericks
6. Orlando Magic
7. Chicago Bulls
8. Cleveland Cavaliers
9. New York Knicks
10. Philadelphia 76ers
11. Charlotte Hornets
12. Los Angeles Clippers
13. Los Angeles Clippers
14. Denver Nuggets
So now that we have the eventual draft order in place, it's time to discuss the top prospects in this year's draft. This next list of available players is setting up to be the best lottery class in NBA history, up there with the likes of:
1984: Michael Jordan, Hakeem Olajuwon, Charles Barkley
1996: Kobe Bryant, Ray Allen, Steve Nash, Allen Iverson
2003: Lebron James, Carmelo Anthony, Dwyane Wade
2009: Steph Curry, James Harden, Blake Griffin
And that's just to name a few. Now, back to this year's draft. The draft analysts have been touting that there could be up to five potential future hall of famers, a couple of all-stars, and definitely some diamonds in the rough. Here are twelve players that stand out to me in this class, my top five, my next five, and two diamonds in the rough.
TOP FIVE
1. DeAndre Ayton C Arizona 7-0
Elite physical tools, soft touch at the rim, rim protector
2. Luka Doncic all-around guard 6-8 Real Madrid
A prodigious playmaker, and a basketball savant. I think he kinda plays like a European            LeBron James with less explosiveness
3. Marvin Bagley III PF Duke 6-10
Some see him as a poor man's Kevin Durant. A mismatch in the paint. Needs work on his jumper.
4. Michael Porter Jr. SF Missouri 6-10
Potentially the highest ceiling in the draft. One of the most polished scorers in the draft. Missed most of the season due to a back injury. Did manage to make it back for a few games in the NCAA tournament.
5. Trae Young PG Oklahoma 6-2
The best pure point guards in the draft. A potent perimeter shooter and playmaker.
MY NEXT FIVE
1. Mohamed Bamba C Texas 7-0

With a 7'9 wingspan he boast rare length and verticality. Potential defensive backbone of a team.
2. Collin Sexton PG Alabama 6-2
Impressive ability to attack the basket. Needs work on his three point shot.
3. Mikal Bridges SF Villanova 6-7
The best three and D player in the draft.
4. Jaren Jackson Jr. C Michigan St. 6-11
Great rim protector, defends well in space, nice touch with either hand. Had some consistency problems at school. Biggest draft bust potential due to maybe needing one more year of school.
5. Wendell Carter C Duke 6-10
Considered a safe play as a well-rounded post player for years to come.
TWO POTENTIAL DIAMONDS IN THE ROUGH
1. Keita Bates-Diop SF Ohio State 6-7
Long arms, versatile wing player who can stretch to play the 2,3, or 4. must work on ball handling skills.
2. Isaac Bonga PG Frankfurt (Bundesliga) 6-8 to 6-10
Young and still needs work on his game. But he is developing (and still growing, could top out at 6-10) his game. A possible Thon Maker, Giannis Antetokounmpo like prospect. The best part is you can leave him overseas to continue to develop and still hold his contract rights for a few years. If he develops right, could be the steal of the draft.

NEO Sports Insiders Newsletter
Sign up to receive our NEOSI newsletter, and keep up to date with all the latest Cleveland sports news.