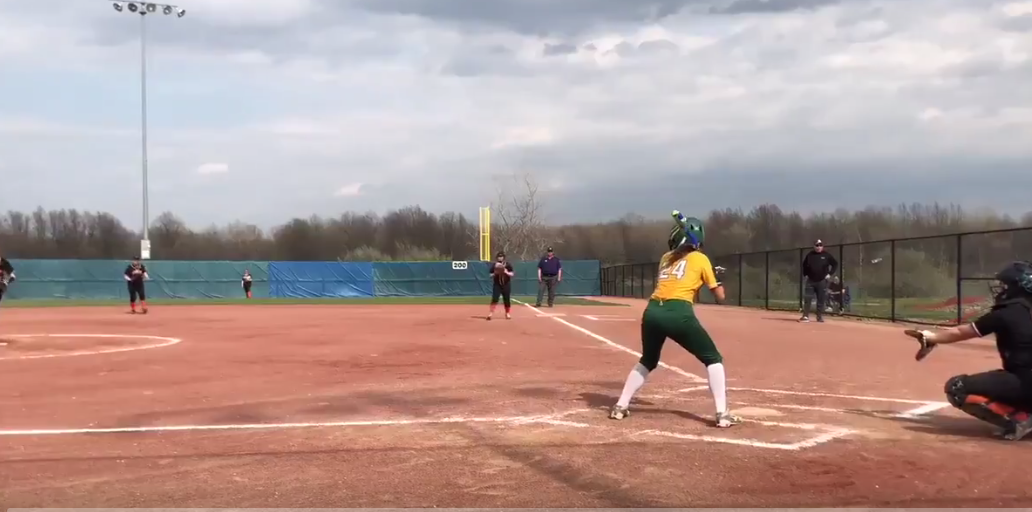 NORTH OLMSTED, OHIO– The Amherst Lady Comets toppled North Olmsted on Wednesday night with a 21-0 win.
The Comets had eight players record multi-hit games. Mckenzie Cornwell went 5-for-5, while both Amanda Crisler and Kasey McGraw went 4-for-5 with a home run apiece.  Lauren Kachure also went 4-for-5.
On the mound, Cornwell got her second win of the year.
Amherst improves to 15-7 overall and 12-3 in the Southwestern Conference.
Check out a box score below courtesy of Amherst, and video highlights courtesy of Amherst's Student Emmy award-winning Steele News Live.
The Varsity Softball team beat North Olmsted today 21-0. Leading hitters were Kasey McGraw and Amanda Crisler with a HOMERUN, Mckenzie Cornwell with 5 hits, and Lauren Kachure with 4 hits. Their next game is tomorrow @4:30 against Avon for Senior Night. pic.twitter.com/7qHk29oN8Y

— Steele News Live (@SteeleNewsLive) May 2, 2018
WP: McKenzie Cornwell (2-0, 1-0)
LP: Reich
Amherst offense/Multi Hits:
Amanda Crisler: 4-5, HR
Kasey McGraw: 4-5, HR
Lindsey Reavis: 2-5
Madison O'Berg: 2-3
Lauren Kachure: 4-5
Mckenzie Cornwell: 5-5
Kylee McGraw: 2-5
Adriana Marcano: 2-3