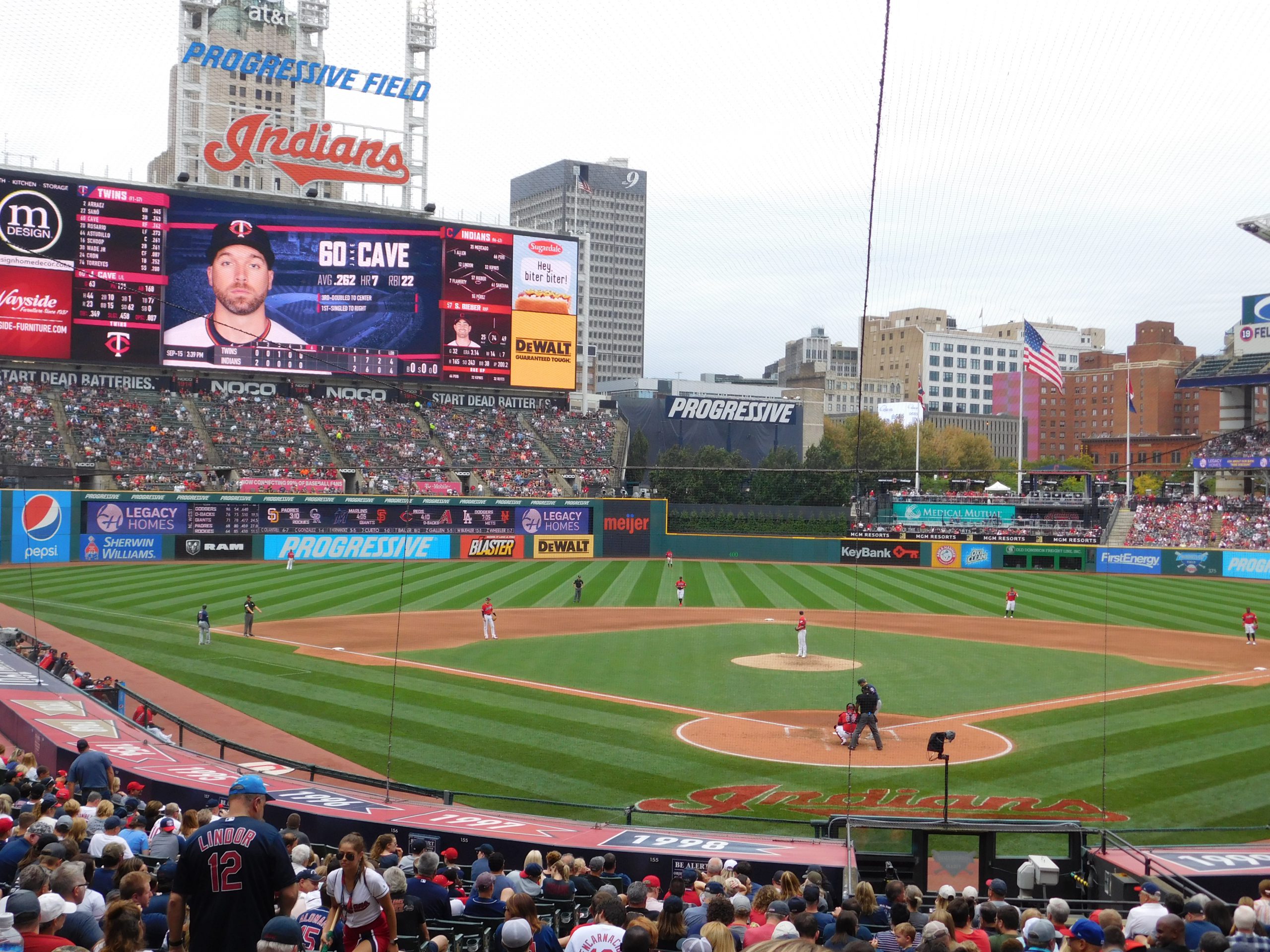 It was a very disappointing day for the Cleveland Indians and their fans Saturday night.
After the Friday rainout, Tribe fans were giddy that the Minnesota Twins were using bullpen arms to start both games of a doubleheader.
Someone apparently forgot to tell the Cleveland hitters, because it seems like only Oscar Mercado showed up.
The Indians spent the first three innings of the first game trying to play home run derby against lefty Devin Smeltzer, and would up getting shutout, and then in the second game, with the Tribe going with a "bullpen day", the relievers gave up three home runs, the biggest being a grand slam off Nick Goody, who is going through a rough stretch.
Cleveland now trails the Twins by 4-1/2 games with 12 to play, so they are all but out of it in terms of the division.
They still can play their way into the one game wild card spot, as they trail Tampa Bay by one game in the loss column (1-1/2 games overall). Again, though, Terry Francona and his staff are going to need some players who have been struggling to come through.
A few days ago, we pinpointed Yasiel Puig and Jason Kipnis as two guys who the Indians needed. Puig was 2 for 10 with two walks in the series, and amazingly, has still not hit a home run for the Indians at Progressive Field.
Kipnis doubled in his last at bat Sunday, breaking an 0 for 14 stretch.
Here is a microcosm of the veteran's season in the last three weeks. He went through an 8-for-60 streak, followed by going 7 for 10, and followed that (currently) by being 1 for 15.
That's 16 for 85 (.188). And when people ask us why we would move on from him for 2020, that's the reason. Baseball is a game of consistency, and Kipnis no longer has that, and hasn't since 2016.
The bullpen has fallen on hard times as well. Goody giving up the bomb Saturday wasn't shocking, he's been ineffective for a month, giving up four homers and walking seven in his last 8-2/3 innings.
And while we are all very happy Carlos Carrasco is back on the mound, and hopefully regain complete health, he has not been the cure all for the bullpen either. He's pitched to a 9.39 ERA in six appearances, and allowed four dingers in 7-2/3 innings in relief.
We felt the bullpen needed an upgrade at the trade deadline or at least bring up some of the power arms in the minors to help. The front office did neither and the relief corps has floundered.
They finally did bring up James Karinchak from Columbus before this series, and he did strikeout three of the five batters he faced last night. Maybe if he were called up a few weeks ago, he could've been trusted in a key situation.
Regardless, last night is over and the Indians need to win and win a lot in their last 12 games if they want to have a one game shot at getting to a post-season series.
After today, the Rays next eight games are against the Dodgers, Red Sox, and Yankees, although just the Los Angeles series is on the road. They have been better away from the dome this season.
So, an opportunity is there, but we figure the Tribe will have to win 9 or 10 of the last 12, and even then, it may not be enough.
It's an uphill climb from here, but not impossible yet.

NEO Sports Insiders Newsletter
Sign up to receive our NEOSI newsletter, and keep up to date with all the latest Cleveland sports news.