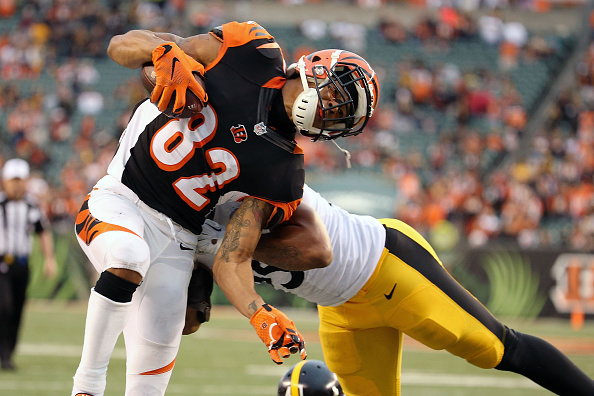 The Browns wide out core is in dire need of help, and according to Cleveland.com, they are looking at one of Hue Jackson's former players to help fill that void.
The player they are looking at is Bengals free agent to be receiver Marvin Jones, who last season pulled in 65 passes for 816 yard and four touchdowns in starting 13 games.
Jones missed the entire 2014 season with a foot injury, but made a solid return last season and will get looks on the open market.
He's not the only Bengals wide out that is set to hit the market, as Mohamed Sanu is also going to shop his services as free agency kicks off.
Cleveland.com's piece states that Jones is a big fan of Jackson, and that is a solid selling point on him possibly coming to Cleveland to play for the Browns.
Jones had a very good 2013 season, as he pulled in 51 catches for 712 yards and 10 touchdowns.