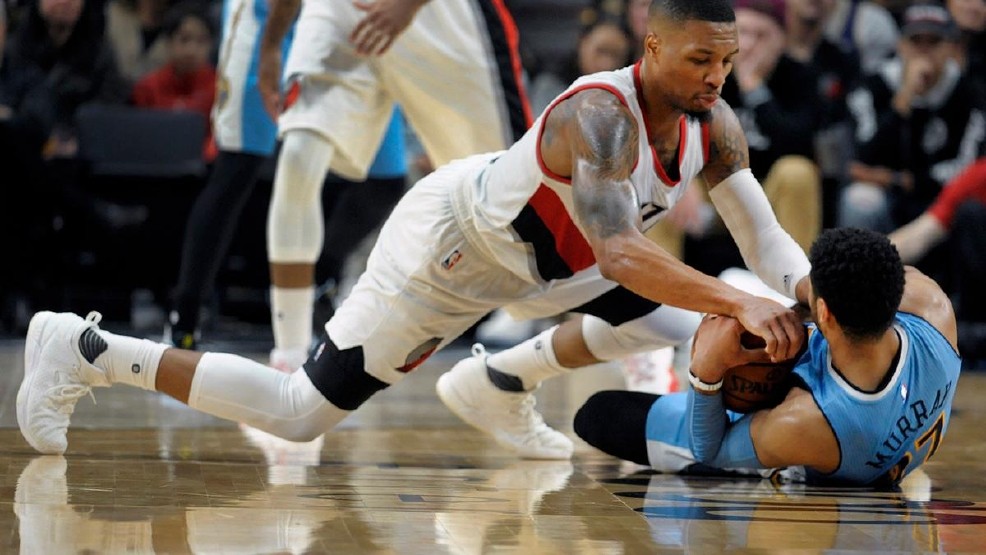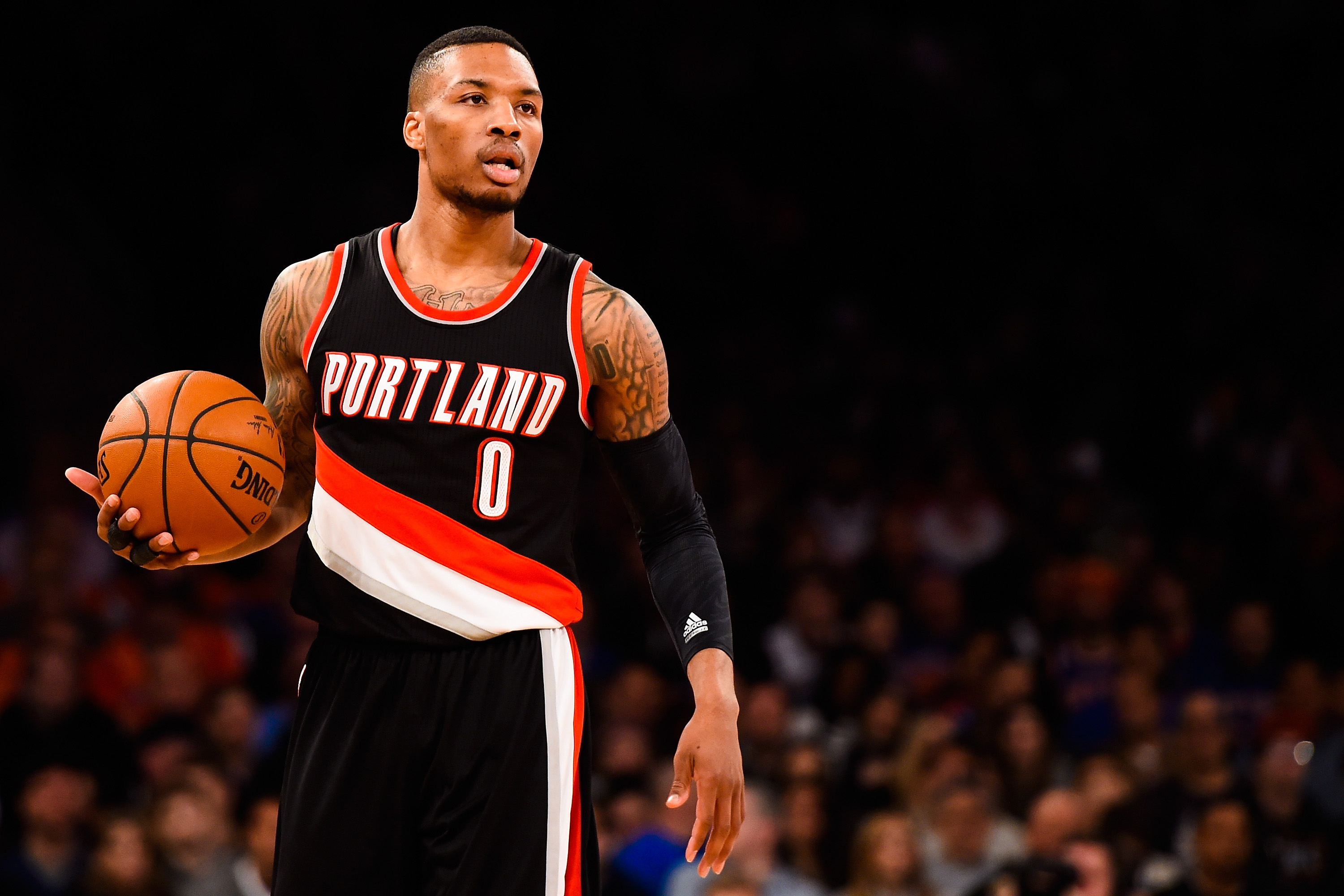 4. Damian Lillard Portland Trail Blazers
In light of Irving's trade request, many have questioned how much he cares about winning. If there are any players in the league who would put winning above all else, Lillard is one of those guys.
He plays with a chip on his shoulder at all times and has been underestimated and underrated for much of his career – even going back to high school and college.
He's certainly never been a "prima donna" or tried to hog the spotlight, but lets his game do the talking and has led a Portland team to the Playoffs year after year with a less than star-studded cast around him.
Sure, the Blazers had an impressive duo with Lillard and LaMarcus Aldridge, and have a great backcourt with him and C.J. McCollum. However, a straight up Irving for Lillard trade would give both sides what they want.
Lillard wants to compete for a championship. Irving wants to be the man. Portland would give Irving a chance to shine and put up big numbers, and eventually lose in the first round of the Playoffs.
Lillard has been recruiting Carmelo Anthony to waive his no trade clause to come to Portland. If the Cavs acquire Lillard, it then opens the door for a potential trio of LeBron, Melo, Lillard.
It would likely have to involve trading Kevin Love, but at that point, I'd be willing to put this Big Three's chances ahead of what Kyrie, LeBron and Love give the Cavs against Golden State.
Not to mention, if Irving wants out in the first place, get what you can for him and give yourself a shot to win.
Lillard is signed through the 2020-21 season and worst case scenario, LeBron and Melo leave, giving the Cavs three full seasons to build around Lillard.
Let's say the Cavs aren't comfortable with that and decide to keep Love. Even if LeBron walks in 2018, Cleveland would have two star players to build around – Love and Lillard. They'd have the money to sign a third star and stay relevant in the Eastern Conference title race.
Starting Lineup
PG Damian Lillard
SG J.R. Smith
SF LeBron James
PF Carmelo Anthony
C Tristan Thompson 
OR
PG Damian Lillard
SG J.R. Smith
SF LeBron James
PF Kevin Love
C Tristan Thompson

NEO Sports Insiders Newsletter
Sign up to receive our NEOSI newsletter, and keep up to date with all the latest Cleveland sports news.