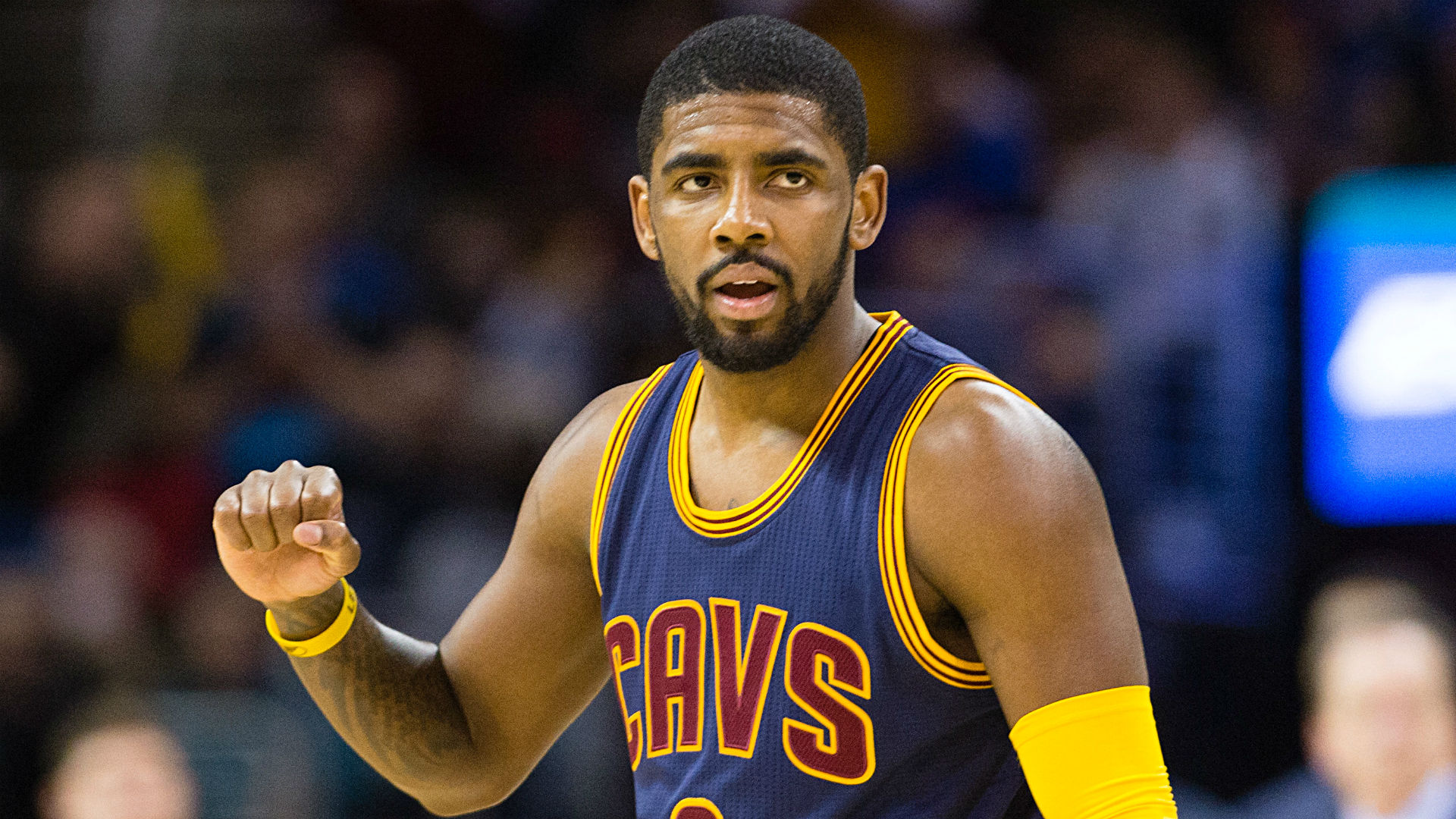 CLEVELAND– On Friday afternoon, news broke that Kyrie Irving requested a trade from the Cavaliers.
While Irving says he wants to go to a team where he can have a larger role, the question remains whether or not the Cavs will actually be willing to trade the player who hit the most important shot in franchise history.
It's important to note that Irving does not have a no-trade clause, meaning that if the Cavs trade him, he will have no say in where he goes. For now, no concrete deal for Irving is in place.
But what does it look like from a numbers standpoint if the organization does go through with a trade? What will the Cavs be losing, and potentially gaining?
Here's a look at some of Irving's most interesting metrics from this past season.
25.2: Irving's points per game in the 2016-17 season. It's a basic stat, but nonetheless, worth examining further.
This was far and away the best season for Irving scoring wise. His previous season high came in his second year in the league when he averaged 22.5 points in 59 games.
Irving's points per game number was good for 11th best in the league last year, second on the Cavs only to LeBron James' 26.4 points per game.
If you want any more indication that James is willing to share the ball, all you need to look at is field goal attempts: Irving shot 76 more field goals this year than James.
Considering he scored fewer points, this shows he isn't as efficient as James, but nevertheless, Irving is getting plenty of shots.
30.8: Irving's usage rate. Irving may say he wants to take a bigger role elsewhere, but he hardly has a small role with Cleveland.
His was the ninth highest usage rate in the league last year, and the highest for the Cavaliers (just slightly above James' 30 percent).
This past season was the highest usage rate of his career, showing that Irving's role has only increased over the years, particularly on the offensive end. His rising usage rates over the last three years in particular, show that James is more than willing to allow Irving to take on a bigger role.
2.05: This was Irving's real plus-minus rating. RPM estimates a player's on-court impact on team performance, and is calculated by measuring net point differential per 100 offensive and defensive possessions.
Irving ranked 53rd in the league last season behind both James (1st) and Kevin Love (12th).
This is the stat most often cited when criticizing Irving's defense. This past season, Irving's defensive rating was minus-2.30, compared to James and Love who both had positive defensive ratings (plus-1.93 and plus-2.26, respectively).
Irving's defensive rating was a slight improvement over his minus-2.68 rating in the 2015-16 season, but really, his improved RPM rating is due to his increased offensive output.
Irving went from a plus-2.08 offensive rating two seasons ago to a plus-4.35 rating this season. That bump was enough to change his RPM from minus-0.60 to plus-2.05.
If the Cavs do honor Irving's request for a trade, they should target a guard that is stronger on the defensive side of the ball. Even to the naked eye, that has always been Irving's most glaring weakness.
58: Irving's true shooting percentage. TSP measures a player's total shooting impact, combining two and three-point field goals with free throw percentage.
While his 58 percent is by no means terrible, it's not good enough to make the top 20 in the league, something that both James (61.9 percent) and Channing Frye (61.2 percent) did last season.
0.96 and 1.10: The number of points per possession that Irving gives up while guarding the ball handler in a pick and roll, and the screener, respectively.
The 0.96 points per possession that Irving allows when forced to work his way around a ball screen ranks him in the 18.7 percentile in the league. To put it into perspective, James ranks in the 66.2 percentile.
In defending the roll man, Irving's numbers are just as bad, giving up 1.10 points per possession, placing him in the 19.6 percentile in the league.
Conclusions
As evidenced by the metrics, Irving is a complex player to say the least. He is without a doubt an incredibly gifted offensive talent, but he still has flaws that have the potential to make him the weakest link on the court.
What's more, Irving thrives playing isolation basketball rather than in a system. He averaged 5.8 assists per game this season, good for just 21st in the league. James averaged 8.7 assists, good for sixth best, by comparison.
Irving is impressive, particularly on the offensive end, but he isn't always the most efficient player on his own team.
While Irving is a fan favorite, the stats show that his individual offensive prowess does not necessarily make those around him better, and he still has not made significant improvements on the defensive end.
But perhaps the most glaring weakness of Irving's comes in the form of the 4-23 record the Cavs have over the last three years when James doesn't play.
Yes, Irving is a different player now than he was in the early years of his career before James' return. The fact remains, however, that it will likely be difficult for Irving to carry a team in his own right, or make it deep into the playoffs, in the era of the superteam.

NEO Sports Insiders Newsletter
Sign up to receive our NEOSI newsletter, and keep up to date with all the latest Cleveland sports news.