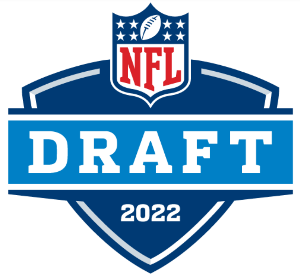 The 87th annual NFL Draft is just under two weeks away, so now is the perfect time to get to some of the top prospects in this year's class. I'm breaking down each position and also giving you a look at some teams who may be in the market for that type of player. After my position rankings are done, I'll give you my final mock draft before the Jaguars are on the clock April 28th. This time, we're going to take a look at the top linebacker prospects in this year's class.
In the last twenty or so years, the NFL has shifted away from the traditional big, hard-nosed, smash mouth, run stopping linebacker. These days, teams prefer a more athletic type of prospect who can do it all as the league becomes more and more pass happy. There is a clear top two in this year's class: Devin Lloyd and Nakobe Dean, both of which should go in the first round. Let's get to know Lloyd, Dean, and the rest of my top ten linebackers in the 2022 NFL Draft.
1. Devin Lloyd LB, Utah 6'3 237 lb
Lloyd is a safety turned linebacker who stuffed the stat sheet a year ago for the Utes racking up 22 TFL, 7 sacks, and 4 interceptions. Lloyd has the versatility to do just about anything a defensive coordinator could ever ask and will rarely have to come off the field. If there was a hole in Lloyd's game it would be his tackling technique, a career 12.5% missed tackle rate according to Pro Football Focus.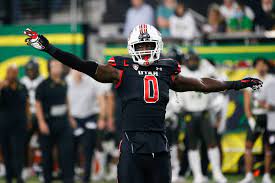 2. Nakobe Dean LB, Georgia 5'11 229 lb
Dean brought home the Butkus Award (best LB) last season en route to the Bulldogs winning the National Championship. Dean is a high motor player who can be a three-down linebacker at the next level and would excel as a weakside linebacker. He has the ability to chase down runners, but his size and length give him problems getting off blocks and in coverage against tight ends.
3. Leo Chenal LB, Wisconsin 6'3 250 lb
Chenal is a big, powerful linebacker who earned the 3rd high run defense grade in PFF history last season. Chenal is a downhill linebacker who excels on inside blitzes and, while 250 pounds, is surprisingly light on his feet. He projects as a stout middle linebacker who will need to continue to improve in coverage, but is the best downhill, lay the boom prospect in the class.
4. Chad Muma LB, Wyoming 6'3 239 lb
Muma is the traditional "see ball, get ball" type of linebacker who racked up 115 tackles last season for the Cowboys. Muma is one of the best tacklers in the class with an 8% career miss rate and can cover space effectively. Most of his competition came from the lower levels of the FBS and he will need to improve his physicality at the next level.
5. Christian Harris LB, Alabama 6'1 226 lb
Harris has the versatility to play different roles and was asked to do so in Alabama's pro style defense. Harris is a jack of all trades, but a master at none. Harris had a great combine, running a 4.44 second 40-yard dash, and has the ability to run down ball carriers. There are questions about whether he can develop at the next level and he saw his PFF grade fall from 67.9 to 59.7 during his time with the Crimson Tide.
6. Quay Walker, LB Georgia 6'4 241 lb
Walker is one of the most consistent tacklers in the draft, only 8 misses on 138 attempts, and excels when he can just pin his ears back and go. Walker shows good play recognition and excels in using his hands to defeat blockers. He is serviceable in coverage, should improve with time, but also needs to work on consistent play strength in the NFL.
7. Brian Asamoah LB, Oklahoma 6'0 226 lb
Asamoah saw a big leap in level of play from 2020 to 2021, his PFF grade rising from 57.1 to 76.3. Asamoah can cover ground quickly and is a violent tackler when he makes contact with the ball carrier. Asamoah's size can be a problem when it comes to taking on and getting around blockers and he will need to improve play discipline as he can be fooled by fakes and play action.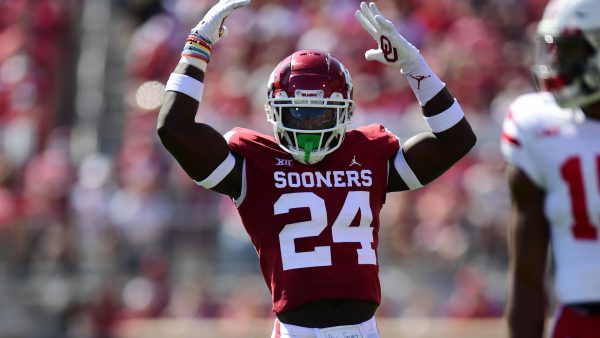 8. Troy Andersen LB, Montana State 6'4 243 lb
Andersen is one of the most intriguing prospects in the entire 2022 class. Andersen was an all-conference quarterback in 2018 and linebacker in 2020 and 2021. His athleticism will make him an instant impact special teamer who could even see plays on the offensive side of the ball. As a linebacker, he is going to need time and quite a bit of coaching before he sees significant time.
9. Channing Tindall LB, Georgia 6'2 230 lb
Yet another Bulldog defensive player finds his way into the rankings. Tindall is a super athletic, speedy linebacker who is a thumper when it comes to bringing down ball carriers. Tindall excelled in a blitz heavy scheme at Georgia and would be best suited as a weak-side, blitz heavy linebacker. Tindall only had one year of significant playing time for the Bulldogs and needs to play more under control at the next level.
10. Brandon Smith LB, Penn State 6'5 227 lb
Smith is a long, rangy prospect who has the ideal build to play the off-ball linebacker role. Smith has all the measurables you want with great sideline to sideline speed. Smith never had a breakout season in Happy Valley and is viewed as a project going forward. One benefit is Smith just turned 21 on April 12th, so he is one of the younger prospects in the entire class.
Teams Targeting Linebacker
Dallas Cowboys- A year ago, the Cowboys snagged eventual Defensive Rookie of the Year Micah Parsons with the 12th pick. When it comes to off-ball linebacker, Dallas has Jabril Cox who is recovering from a torn ACL but not much after that. If Lloyd or Dean are available at 24, the Cowboys should rush to turn that card in.
New York Giants- The Giants are very thin in the middle of their linebacking corps and have five picks in the top 100. The G-Men may look to address other needs at 5 and 7, but they will have to take a linebacker with one of the five picks.
Philadelphia Eagles- The Eagles hold the 15th and 18th picks in the first round and are sure to address pass rusher with one of the two. Philadelphia signed Kyzir White to a one-year deal to fill their need at off-ball linebacker but, if they decide against drafting a wide receiver, they could try to fill the position long-term with Lloyd or Dean.
Washington Commanders- The Commanders took Jamin Davis with the 19th pick last year and he struggled mightily, ranking 81st of 85 qualifying linebackers, according to Sharp Football Analysis. Washington picks at 11 and 47, but not again until pick 113. They'll probably address other needs with the first two picks but will not leave this draft without a linebacker.
What are your thoughts? Any prospects you think I missed? Follow me on Twitter @devinlowe123 and let's engage!

NEO Sports Insiders Newsletter
Sign up to receive our NEOSI newsletter, and keep up to date with all the latest Cleveland sports news.