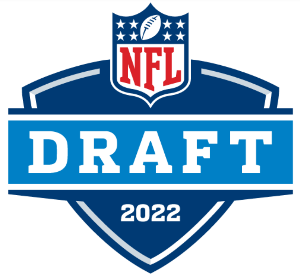 The 87th annual NFL Draft is fast approaching, so now is the perfect time to look ahead and get to know some of the top prospects in the class. I'll break down each position and also take a look at some teams who may be in the market for that type of player. At the end, I'll give you a look at my final mock draft. It's time to flip to the other side of the ball and take a look at the top defensive prospects in this year's class, starting with the defensive line.
A dominant edge rusher is one of the most sought-after positions in the league and this year's class features two big ones right at the top: Aidan Hutchinson and Kayvon Thibodeux. Both of them should be off the board inside the top ten and all of these prospects should hear their names called by the end of the second round. It's time to get to know my top ten defensive line prospects in the 2022 NFL Draft.
1. Aidan Hutchinson, DE, Michigan 6'7 260lb.
After breaking his leg in 2020, Hutchinson bounced back in a huge way, racking up 14 sacks for the Wolverines en route to a runner up finish for the Heisman Trophy. Hutchinson has the strength and explosiveness to make an instant impact in either a 3-4 or 4-3 defense. He has a great combination of hands and feet that make him difficult to block, though he could still add a move or two to his pass rush game.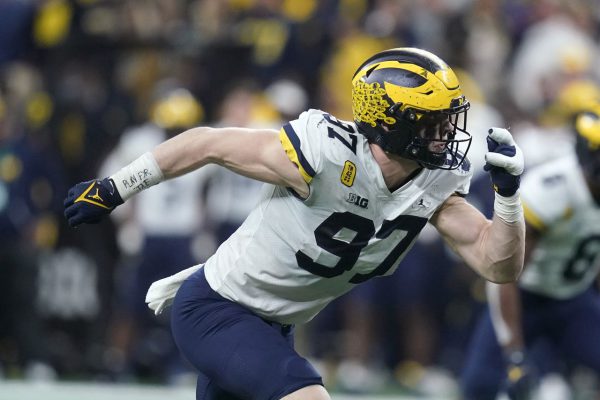 2. Kayvon Thibodeaux, DE, Oregon 6'4 254 lb.
Thibodeaux burst onto the national stage as a true freshman in 2019 racking up 10 sacks for the Ducks. Thibodeaux has the ideal frame and flexibility for a pass rusher and earned a 91.5 pass rush grade in 2021 according to Pro Football Focus. Thibodeaux is serviceable against the run but could still work to develop a few go-to moves. He has slipped down some boards this draft season due to questions about his work ethic.
3. Travon Walker, DE, Georgia 6'5 272 lb.
Walker is a big, long run stopper with violent hands who played on a loaded defensive line for the Bulldogs. With there being so much talent at the position, Walker was forced to be more versatile and even dropped into coverage 26 times last season. His massive size causes problems for offensive tackles but he lacks any effective pass rush moves, as that's not something he was asked to focus on at Georgia.
4. Jermaine Johnson, DE, Florida State 6'5 254 lb.
Johnson was a rotational player on that same loaded Georgia defense in 2020 before transferring to Florida State. In one season in Tallahassee, Johnson racked up 14 sacks and showed great durability, averaging 61 snaps per game. A consistent run defender, Johnson lacks the ideal athleticism for the position and there are concerns about him being a one-year wonder.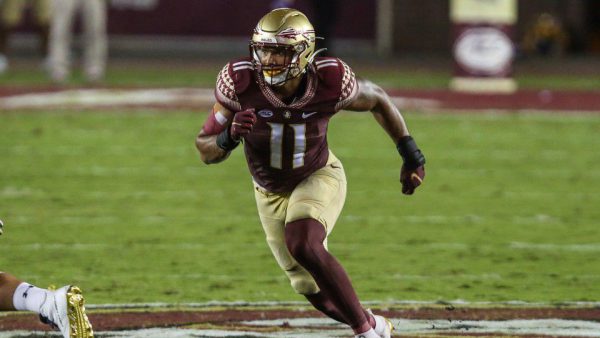 5. George Karlaftis, DE, Purdue 6'4 266 lb.
Karlaftis is a bowling ball on the edge with a dominant bull-rush. With his kind of size and motor, Karlaftis has the versatility to play inside full-time if necessary. Karlaftis plays with intensity and rarely has to come off the field. His best season did come in 2019 as a true freshman and he lacks any go-to moves besides a bull-rush.
6. Devonte Wyatt, IDL, Georgia 6'3 304 lb.
Wyatt was able to shine at the Senior Bowl, something that was difficult in his time with the Bulldogs. Wyatt possesses one of the best first steps in the draft and showed the versatility to play across the defensive line. Still undeveloped as a pass rusher, Wyatt doesn't play up to his listed weight and will need to develop more power at the next level.
7. Jordan Davis, IDL, Georgia 6'6 341 lb.
Davis is absolutely massive and will be bigger than just about any lineman he lines up across. Davis is an ideal nose tackle who eats double teams and can shut down a team's inside run game. Being so big comes with downsides too as Davis was only able to average 25 snaps per game. He'll need to improve his conditioning to be able to stay on the field.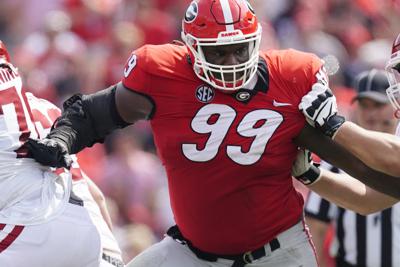 8. Boye Mafe, DE, Minnesota 6'3 255 lb.
Mafe is an explosive athlete with all measurables you want in a defensive end. He plays with a remarkably high motor but still remains very raw as a prospect. Mafe continued to get better year after year for the Golden Gophers but will need to continue his development to become every down player in the NFL. Mafe has a huge upside, but it will take patience before he fully develops.
9. Nik Bonitto, OLB, Oklahoma 6'3 248 lb.
Bonitto is a high-level athlete with the agility and body control to get around offensive tackles. Bonitto racked up 8 sacks for the Sooners a season ago and has a wide variety of moves already at his disposal. On the smaller side of acceptable size for the position, Bonitto is a pure pass rusher at this point and will need to develop more strength to be used outside of pass rush situations.
10. David Ojabo, OLB, Michigan 6'4 250 lb.
Ojabo would be higher in these rankings if it weren't for the torn achilles he suffered at his Pro Day on March 18th. Prior to the injury, Ojabo's explosiveness was one of his best traits and the majority of his pass rush game was based around his speed and athleticism. Even when healthy, Ojabo was a liability in the run game. He will need to work on technique to become more than a pure pass rusher.
Teams Targeting Defensive Line
Cleveland Browns- Outside of Myles Garrett, there are no sure things on the Browns defensive front. Re-signing Jadeveon Clowney would fill the need for an end on the opposite side but there is still a big hole at defensive tackle. Defensive line will likely be the pick at 44.
Dallas Cowboys- The interior of the Cowboys defensive line was a major issue a season ago as the 49ers ran it down their throat for 169 yards in the playoffs. There are no first round picks on the line and their most recognizable name at DT is Neville Galimore. A guy like Jordan Davis would be perfect.
Jacksonville Jaguars- At this point, the Jaguars just need to continue to add talent to the roster. Sitting at the top of the draft, Aidan Hutchinson is the favorite to be picked and would give Jacksonville a huge upgrade over the current talent on the roster.
Kansas City Chiefs- The Chiefs pass rush was one of their weaker points a year ago and though they restructured Frank Clark's deal, they haven't added any talent which makes the draft the perfect place to address it. Kansas City picks at 29 and 30 so they should take an edge rusher with one of them.
New York Jets- The Jets need an edge rusher desperately and are in great position to get their guy picking at 4 and 10. They also could use a cornerback or wide receiver but, with pass rushers at a premium, they should draft one with one of these first two picks.
What are your thoughts? Any prospects you think I missed? Follow me on Twitter @devinlowe123 and let's engage!

NEO Sports Insiders Newsletter
Sign up to receive our NEOSI newsletter, and keep up to date with all the latest Cleveland sports news.