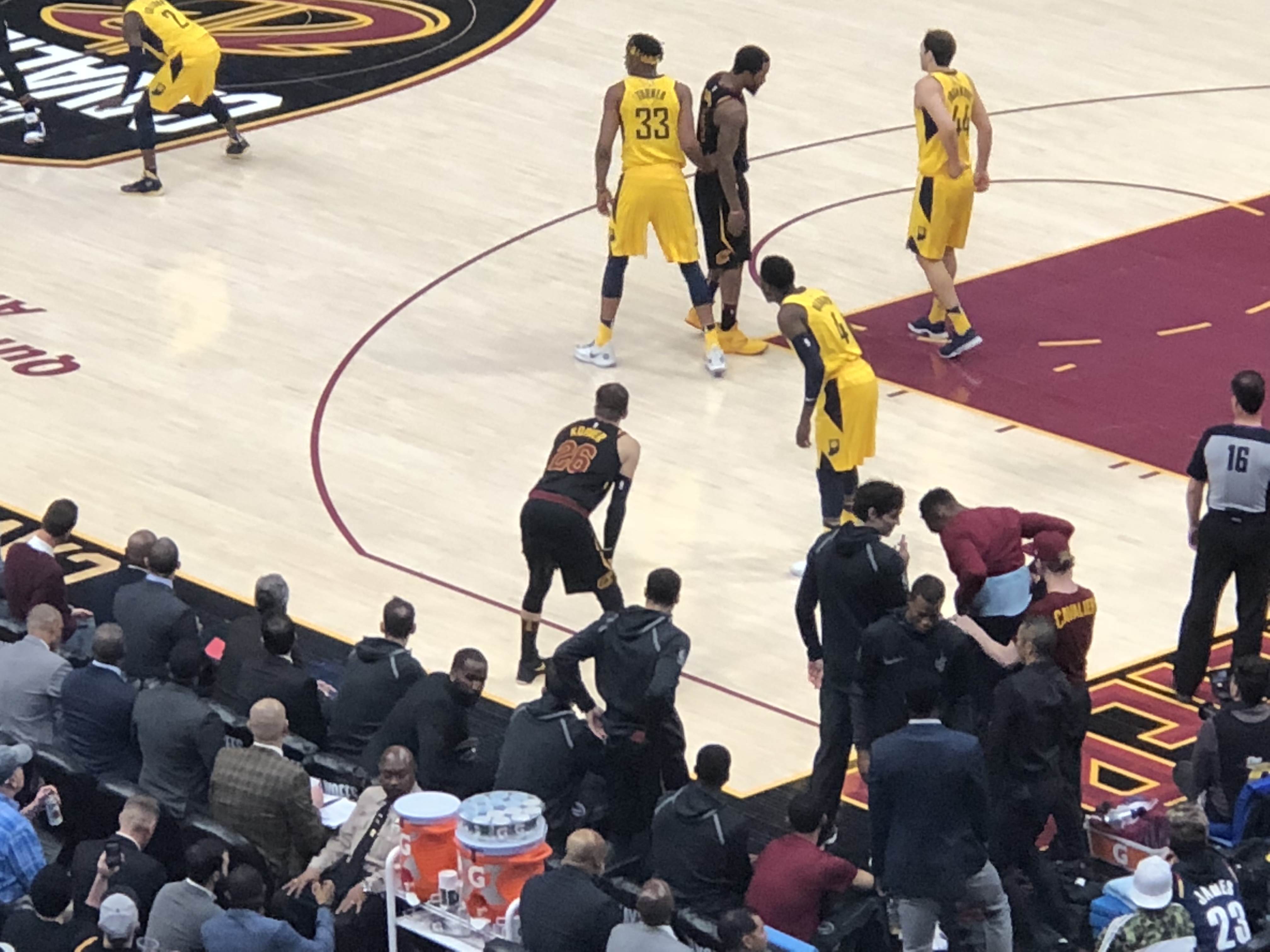 INDIANAPOLIS– The Cleveland Cavaliers (50-32, 1-1) look to take a 2-1 series lead over the Indiana Pacers (48-34, 1-1) on Friday night.
When: 7 p.m.
TV: Fox Sports Ohio, ESPN
Online: Watch ESPN
Radio: WTAM 1100, 87.7 La Mega
Cavs injuries: None to report
Pacers injuries: None to report
1. Who else will step up?
So now that the Cavs have the starting lineup figured out, who else is going to step up on offense? Besides LeBron James' 46 points, only two other players, Kyle Korver (12) and Kevin Love (15) finished in double-digits.
"I need to see more out of a lot of guys," Lue said after Cleveland's 100-97 Game 2 win.
That starts with Love, who is shooting just 8-of-24 from the field in the first two games of the series.
2. Speaking of Love…
In the fourth quarter of Game 2, Love injured his left thumb deflecting a pass. A report on Wednesday night from ESPN said Love had a torn ligament, while a report from cleveland.com says there is no structural damage to the hand and that it's just a sprain.
Of course, there was cause for some concern early considering that it's the same hand that Love broke back in January.
And while there is probably no chance that Love doesn't suit up on Friday, it's worth keeping an eye on how his hand will affect his shooting and rebounding in Game 3.
3. Finding an answer to Oladipo
Victor Oladipo picked up two early fouls just 1:02 into Game 2. He played only 28 minutes because of foul trouble, but still managed to drop a team-high 22 points.
After the game, Indiana head coach Nate McMillan said he thought Oladipo never really found his rhythm.
J.R. Smith did a decent job on him in Game 2, and the Cavs seem unwilling to switch any of their bigs onto him. But still, the Cavs need to keep Oladipo from getting hot early on his home court. Otherwise, it's going to be a long night.