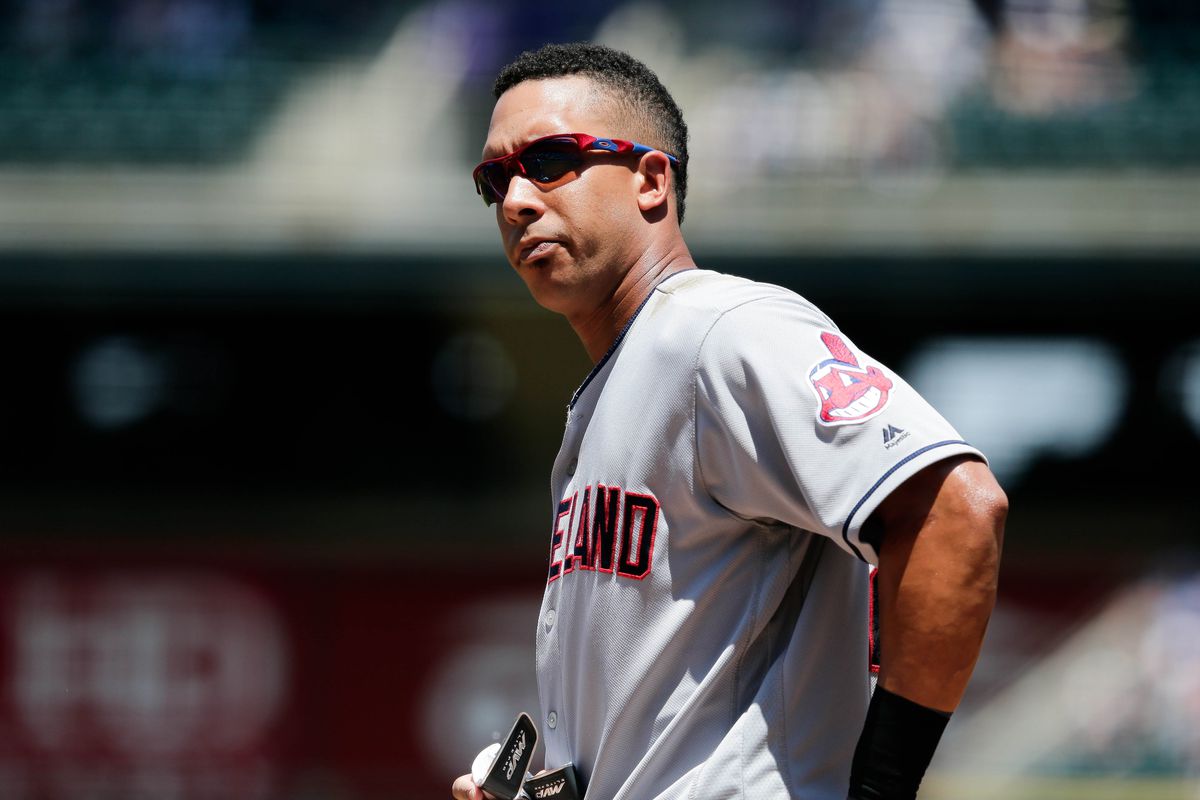 The following is your NEOSI Indians Spring Training Roundup for March 21st:
*Cleveland starting pitcher Carlos Carrasco took a line drive back to the leg in the fifth inning that had him removed from the game. Carrasco, who turned 31 years old on Wednesday, had a disappointing outing that saw him last 4.2 innings and give up six earned runs as well as two home runs. Carrasco failed to strike out a batter but also did not issue a walk, one of the few positives about his outing. There is no further update on Carrasco at this time.
*First ballot Hall Of Famer and Indians great Jim Thome made his decision of how he'll be forever presented in Cooperstown today. Thome and the MLB mutually decided that the block "C" and not Chief Wahoo will be displayed on his plaque at the Baseball Hall Of Fame, ESPN reported. Following up on that, Major League Baseball has announced that no future Cleveland Indians players inducted into baseball lore will be donning the Chief Wahoo logo in Cooperstown. Thome made it a point last month to state he wasn't for putting Wahoo instead of the block "C" on his hat and felt it was only right to rock the "C" out of respect for the Baseball Hall Of Fame, a place Thome has expressed true love for in the past.
*Tribe left fielder Michael Brantley made his spring training debut on Wednesday after going 2-for-2 at the dish with a home run on Saturday during a minor-league game. Despite not seeing major-league pitching this early on in his campaign, Brantley proceeded to take a pitch to the cheap seats with a second-inning home run. Brantley finished 1-for-3 with the one RBI generated from his solo shot while also striking out once on the evening.
Brantley spoke to reporters following his performance on Wednesday:
Michael Brantley's thoughts on his Cactus League debut (1-3, HR, K, deep flyout). pic.twitter.com/YGvimICRtX

— T.J. Zuppe (@TJZuppe) March 22, 2018
It is yet to be known if Brantley will be the starting left fielder for the Indians when Opening Day comes around. For now, he'll continue to make an effort to be ready.
*According to a report from Joe Giglio of NJ.com, the New York Yankees entertained the idea of trading for Tribe starting pitcher Danny Salazar. New York is currently looking to tighten up the back end of their rotation that has a front three of Luis Severino, Sonny Gray, and Masahiro Tanaka. Salazar would help anchor the final two spots with former Cleveland Indian C.C. Sabathia.
Salazar had a rocky 2017 season that was anything but ideal for him. In nineteen starts for Cleveland last season, the flamethrowing righty went 5-6 with a 4.28 ERA while also spending some time in the bullpen. Health has always been an aspect of Salazar's build that has alluded him and it might keep him from even being a quality starter. However, many teams see the promise the 28-year old has and might be willing to take a chance on him. The Yankees might just be that team.