It was a performance for the ages on Monday night as LeBron James and the Cavs overcame a 23-point deficit on the road at Madison Square Garden to overcome the New York Knicks in a win 104-101.
The Cavs looked like they slept walked through the first half, and finally got hot in the fourth quarter with a huge outing from James as well as Kyle Korver.
James was quick to say 'thanks' to the city of New York for the game and posted this pic on instagram.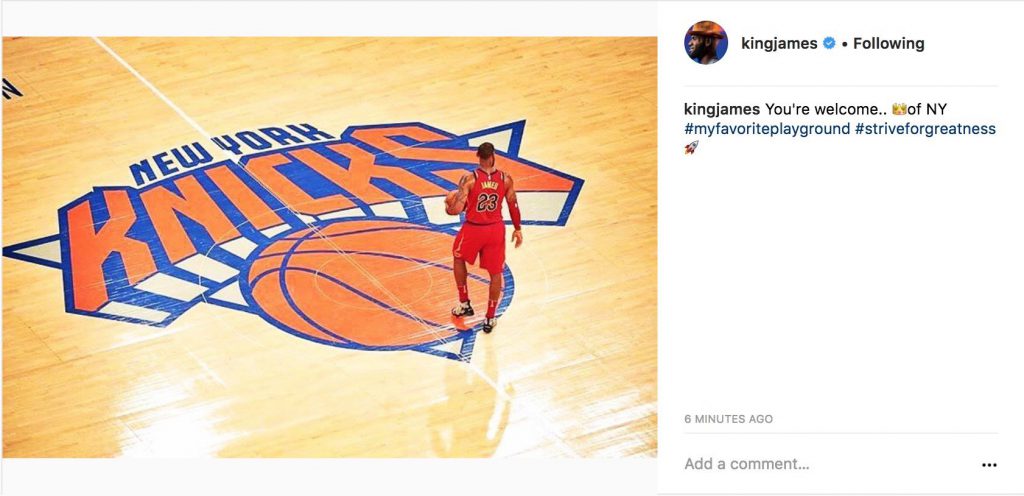 James wasn't the only one, as a couple Cavalier players jumped on Instagram and had a little fun playing off of LeBron's message a week ago where he posted a fist from PBS children's program Arthur.
Monday night it was all fun and giggles by a couple Cavs after the game.