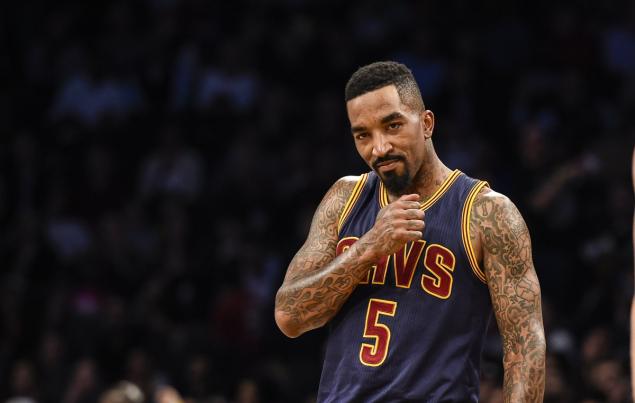 The Cavs extended their win-streak to four games, with a dominant performance on Tuesday night in Milwaukee.
Here are some of the highlights of the night.
J.R. Smith set the franchise record for three-pointers made in a season, knocking down his 193rd triple in the first quarter.
JR Smith has set the Cavs franchise record for threes in a season w 193, passing Wesley Person (192 in 97-98).*With 4:54 left in the 1st qtr, JR already with 12 points, 4/5 3pt fgs.

Posted by Team LeBron on Tuesday, April 5, 2016
Kyrie Irving moved into 10th all-time in franchise history in scoring, passing World B. Free… Irving is 24 years old.
Beautiful ball movement, wide open trey!Cavs Nation

Posted by Team LeBron on Tuesday, April 5, 2016
LeBron James hit a jumper before the buzzer to end the third quarter, with the game well beyond reach.
The game was never close. The Cavs blew out Milwaukee 109-80, and the Cavs have played some of their best basketball of the season over the course of the last four games.
Kevin Love and LeBron each scored 17 points.
Irving scored 15. Smith led the way with 21 points, all of which came courtesy of his seven three pointers.