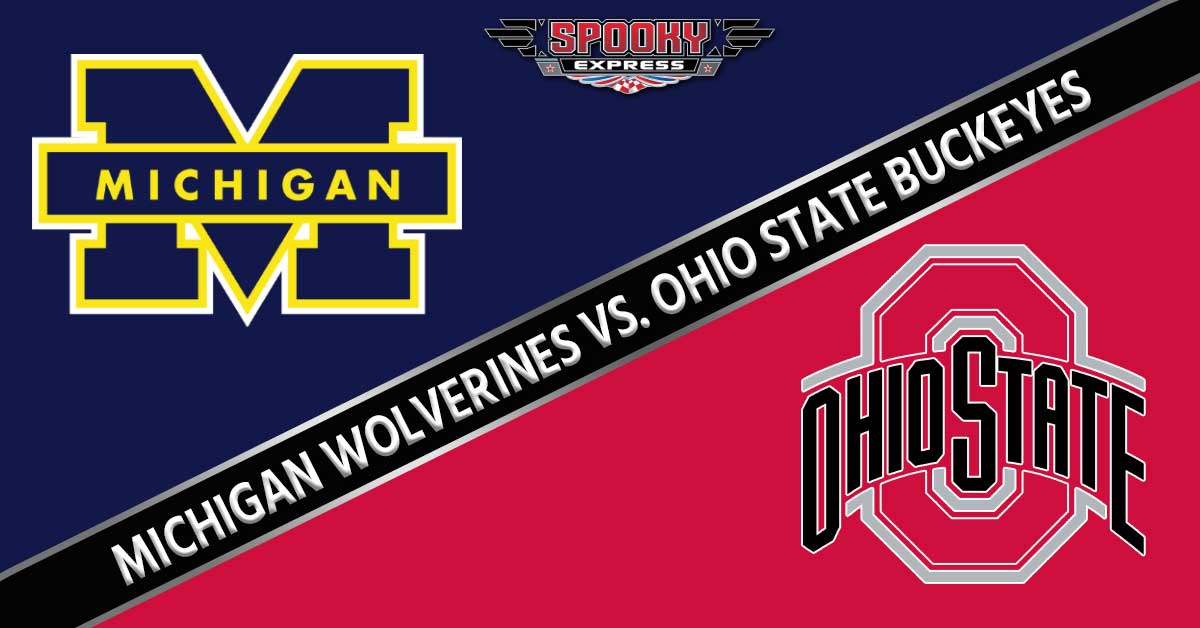 By Garrick Pitt (OSU) and Bill Petrello (MICH)
The week is finally upon us! TTUN is next on the schedule and the Buckeyes are looking for a little revenge. No, not the underwhelming 2018 UM "revenge tour" but actual revenge on their longtime rival. And the Wolverines are looking to make it two in a row!
The #2 ranked Buckeyes will square off against #3 ranked Wolverines in a showdown that is already drawing comparisons to their historic meeting in 2006. Both teams are playing for their season in this one as the winner will go on to face either Iowa or Purdue in the B1G Championship game. Playoff seeding and placement is on the line as well as the loser will more than likely miss the cut in the final four and be relegated to a bowl game instead.
This could be the greatest sports weekend in all the Nation!
Ohio State-Michigan, NFL, U.S.-England — a massive Thanksgiving ratings recipe: Sports on TV https://t.co/L8HtYlbtNj

— Schwartzies (@SchwartziesS) November 22, 2022
Jim Harbaugh "Superhero Battle" Ohio State and Michigan Game
Jim Harbaugh likened the Michigan / Ohio State game to a superhero battle.

"Winner takes the East. Winner takes all," he said. "There's no need to hate. Be grateful for the opponent. It's like superheroes. It's through a strong opponent that you get to find out who you are." pic.twitter.com/76NzZcV4Mw

— Brad Galli (@BradGalli) November 21, 2022
There is no greater rivalry in all of college football and this matchup is destined to be another classic battle between these two storied programs
Coach Ryan Day on the rivalry 
The Game will be as big as it's ever been.

Ryan Day and Jim Harbaugh were asked about the undefeated rivalry matchup following their dramatic Week 12 wins. pic.twitter.com/eIBU41FHUq

— Big Ten Network (@BigTenNetwork) November 20, 2022
Garrick's takes:
No 1. Buckeye Offense vs. No. 1 Wolverine Defense
Ohio State enters the game as the number one overall scoring and total offensive team in the Big Ten. The Buckeyes have scored a total of 65 touchdowns, 29 rushing and 36 passing, thus far and are averaging 46.5 points per game through 11 games this season. 
Led by Heisman hopeful C.J. Stroud, the Buckeyes have weapons on every corner on the playbook with star players such as Marvin Harrison Jr., Emeka Egbuka, TreVeyon Henderson, Miyan Williams, and Freshman Dallan Hayden
On the flip side, TTUN is currently the number one overall team in total defense and defensive scoring in the Big Ten. The Wolverines have held their opponents to 11.7 points per game and have only given up a total of 15 touchdowns through 11 games. Led by linebacker Junior Colson, the Wolverines have compiled 615 total tackles, 31 sacks, 34 defended passes and eight interceptions, three of which have come from DB Rod Moore.
Will Injury Keep Star Wolverine RB Sidelined?
If you're a fan of college football then you are familiar with the name Blake Corum. Michigan has the best rushing offense in the Big Ten and that is due to the impact and success from their star running back. Through 11 games, Corum has scored in every game so far this season and has rushed for 1,457 yards and 18 touchdowns for the Wolverines, including eight straight games of at least 100 yards and one touchdown. 
Corum's knee
take my knee pls i'll give it to you for free

— maddie – just beat ohio state (@maddiesteinbock) November 21, 2022
In last week's win against Illinois, Corum suffered a left knee injury in the first half and was taken to the locker room with the assistance from the medical staff. Corum did return in the third quarter and took the field for one final series before leaving the game for good.
According to Corum on Sunday evening, the RB said "I'll be fine. I'll be back." Coach Harbaugh was vague in the update of Corum but did say that if he can't return to practice this week then he will not be suiting up against Ohio State. Losing Corum right before Saturday's regular season finale could be a huge blow to Michigan's offensive plans and one that could allow Ohio State to shut down the run and allow their defense to focus in on QB J.J. McCarthy.
Ryan Day Looks to Avoid Back-To-Back losses
Michigan has done a lot over the past 22 years but one thing they haven't been able to do is beat Ohio State in consecutive years. The last time the Wolverines took two in a row from the Buckeyes was back between 1999-2000 when they beat Ohio State in Ann Arbor in 1999 and then again in Columbus the following year.
Ryan Day will look to avoid more than just a losing record against his biggest rival. Coach John Cooper was the last coach to suffer back to back losses to UM and he was the last coach to lose to Michigan more than once. Now, Ryan Day, while only entering his third game against the Wolverines, faces the possibility of being down 1-2 against Coach Harbaugh.
Ohio State fans have grown accustomed to winning the final game of the season especially with previous coaches Jim Tressel (9-1) and Urban Meyer (7-0) having a combined record of 16-1 against Michigan. 
Bill's takes:
Can Michigan stop the greatest collection of WR's?
Marvin Harrison, Jr, Emeka Egbuka, and Jaxon Smith-Njigba(if back from injury). The best damn receivers in the land! How do you stop this group? Michigan's key will be how well the CBs of Will Johnson, DJ Turner, twins Gemon and German Green and a host of others play against this group. Don't be surprised if running isn't in OSU's plans.
Rod Moore, Ohio born and a safety with Michigan, wants his group to perform better than last year!
The two best kickers in all college football!
Jake Moody and Noah Ruggles are two of the best if NOT the best kickers in all of college football. Jake has already kicked one game winner! Ruggles has done nothing but be solid all year.
Noah Ruggles siu!😅 #GoBuckeyes pic.twitter.com/AeQLgRsZJm

— JavierXVENOM (@javi_icardi) November 20, 2022
Jake Moody: assassin pic.twitter.com/RreiejckdJ

— @loudlong (@loudlong) November 19, 2022
If this game is tied heading to the final possession, it wouldn't surprise anyone if these two kick the winning points.
Injuries
Both coaches, Harbaugh and Day, have had to deal with an amazing number of injuries AND to key people throughout the season. The list for both is long, so we won't list them all. But each has been able to get the "next man up" mentality drilled into their teams.
Michigan's starting TEs have been out most of the year. Blake Corum's status is unknown. Throw DL and heart of the defense Mike Morris in, too.  Njigba, Trevon Henderson and Matt Jones for Ohio State. Both coaches and their training staffs have really been working like a MASH unit to get these players ready!
Predictions
Garrick Pitt PREDICTION – Ohio State 38     Michigan 34
Bill Petrello PREDICTION – Michigan 30        Ohio State 27   
Jake Moody will send the Buckeye Faithful home swearing at Ryan Day!

NEO Sports Insiders Newsletter
Sign up to receive our NEOSI newsletter, and keep up to date with all the latest Cleveland sports news.