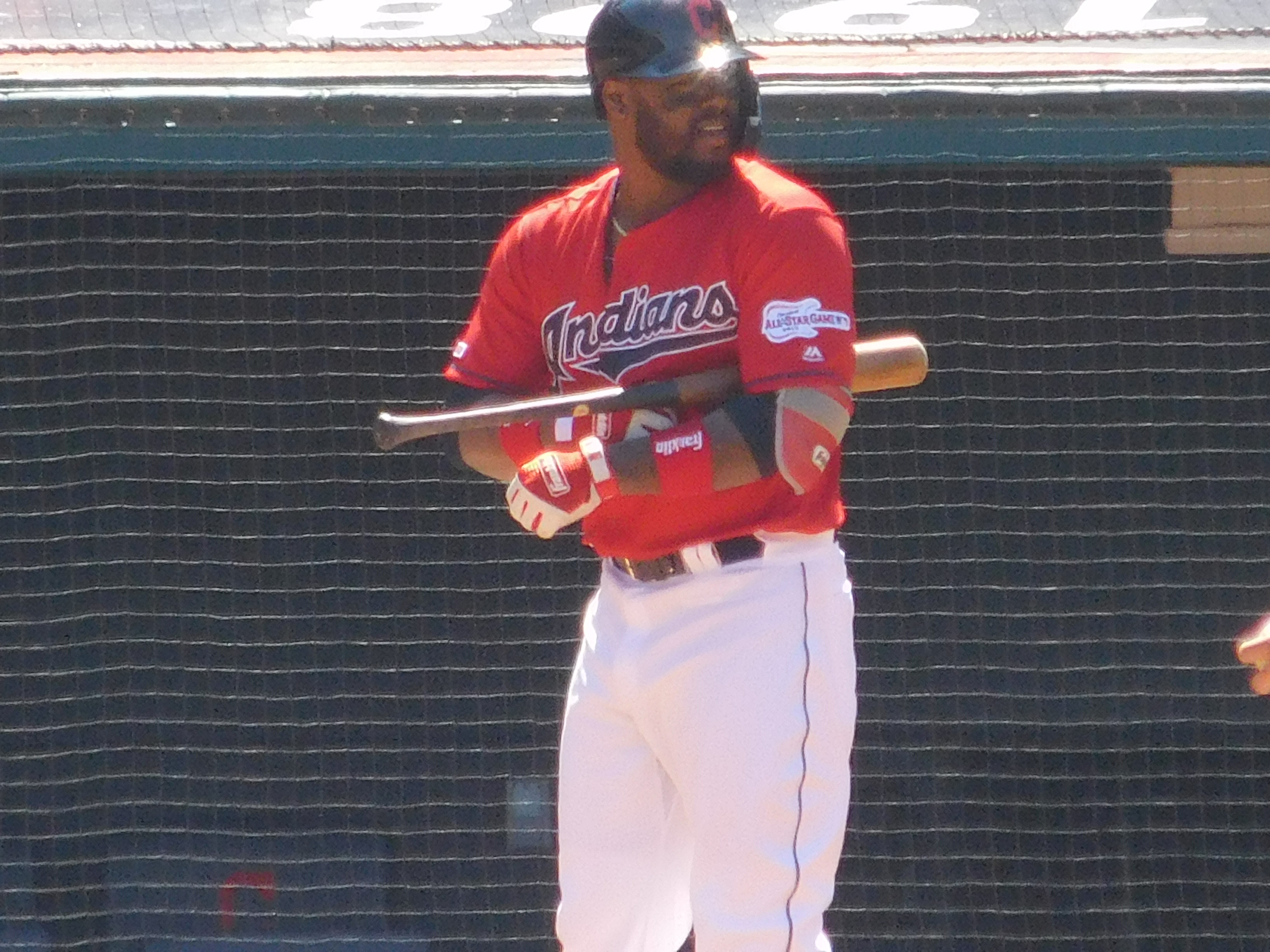 By Mark Warmuth
We thought the offense of the Cleveland Indians might struggle this season even with Francisco Lindor and Jason Kipnis in it. Needless to say, not having them available would be a problem.
However, no one could have foreseen this much of an issue.
After five games, the Tribe has scored just 13 runs. What's even worse, is that 10 of those 13 tallies have occurred in the eighth inning or later. And of those 10, half of those have come with Cleveland on the wrong side of a lopsided score.
So, the vaunted starting pitching isn't getting a chance to hold a lead, because the offense isn't scoring any runs.
In the season opener, the Indians were shutout, and in game two, they scored a run in the 4th inning and Trevor Bauer allowed one an inning later.
Opening Day in Cleveland saw Mike Clevinger get one run of support in the seven innings he was on the mound.
What this means is the starters have been under immense pressure not to give up any runs. Think about this, no Tribe starter has taken the mound with more than a one run cushion through five games.
It hasn't been a matter of clutch inning thus far for the Indians, it has been hitting period. Only two position players, Carlos Santana and Hanley Ramirez have batting averages of over .200.
H. Ramirez and Leonys Martin are the only Cleveland hitters with more than one extra base hit. Ramirez has the only two homers hit by the team, while Martin has two doubles.
And the strikeouts continue to pile up, with 58 in the five games, and what's worse, only 16 walks drawn. Five of those walks came in the home opener, in which the Indians scored five runs, their high water mark of the season.
On the good side, the hitters did make the White Sox' Carlos Rodon work, getting to the 100 pitch mark in just six innings. But they only had one walk to show for it.
Since the extra base pop hasn't been there, you might think it would be a good idea to play small ball, do some bunting, play some hit and run. However, there isn't anyone (besides Santana) getting on base to start some runners, and of course, you have the whole contact issue.
Hanley Ramirez has fanned seven times, but he has the two dingers.
Martin and Eric Stamets have also struck out that many times, and the latter doesn't have a hit yet.
Max Moroff has 10 at bats, and has been punched out six times, while another player with limited at bats, Jordan Luplow, has seven AB's and has whiffed five times.
Those numbers are unbelievable.
It's not as though the team is hitting in bad luck, they just aren't hitting period. When almost half of your outs are coming by not putting the ball in play, that's a developing problem.
If they were putting the ball in play, and opponents were either defending the hitter perfectly or hard hit balls were being converted into outs, it would be a different story.
The pessimism is based on a lack of track record for many of these guys. No one know what Jake Bauers can do, nor Luplow for that matter.
Putting the ball in play would be a start though. The strikeouts are very alarming.