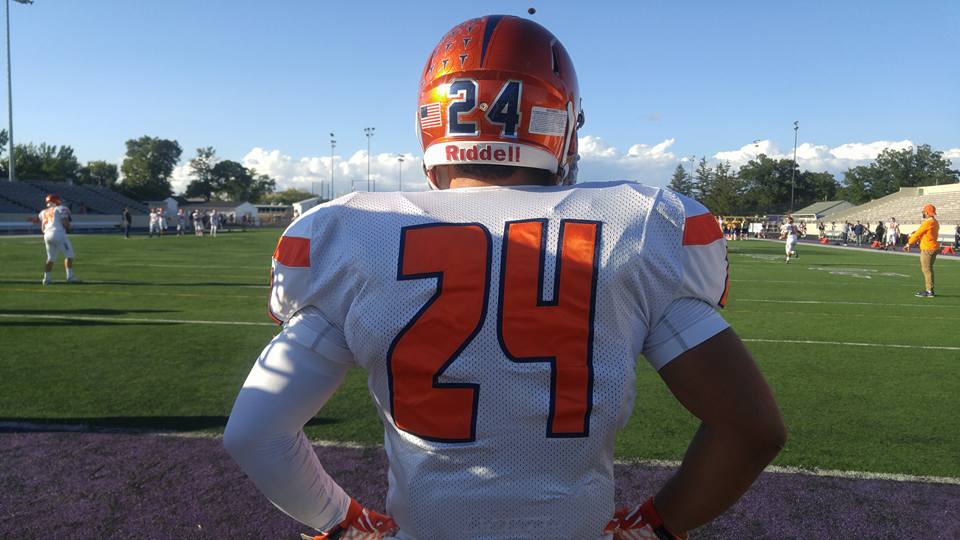 If you're a high school football player and you're setting your sights on playing for the National Football League, you should be as informed as possible about your aim. No matter how well you think you can play, if you don't know how the NFL works, you might end up chasing a dream without realizing it's out of reach. If you're looking to play in the NFL, here's what you need to know.
What are the Chances?
The NFL represents the highest level of football players, not just in America but in the whole world. It is incredibly difficult to get to that level. There are over 100,000 high school seniors who play football every year. Out of those 100,000, only 215 will ever make it onto an NFL roster. Of the roughly 9000 US college football players, only 310 are invited to even be scouted into the pool from which teams make their picks. If you are setting your sights on being an NFL player, you should keep in mind that only 0.2% of players at your level will succeed. To put that in perspective, you have a similar chance of being born with 11 fingers or toes.
The Reality of NFL Earnings
Even if you do get play for the NFL, the likelihood of you being a rich and famous player is still very low. The big famous NFL players have net worth of tens of millions, according to CashLady (with Roger Staubach being worth over half a billion!). Still, the average salary is less than half the typical wage of NBA players, and less than ¾ the average salary of MLB players: $2.7 million, with a minimum salary of $480,000. In nobody's eyes, is this a small wage, but it's still not the huge 7 or 8 figure wages that many people expect from sports stars.
The Reality of Training
In the NFL, expect to be very fit. Depending on the week of the season, you will need to do 60 minutes of cardio and 60 minutes of strength training three times a week in your own time – so get training as much as you can now you can go back to full regimens. Your team practices will total 5 hours a week. These don't sound too heavy, but it's important to remember it's all about maintenance, NFL players need to know their weight and maintain it properly.
NFL players need to learn to push through the pain of many different kinds, though the training staff are there to help them achieve that. There is also a lot of mental challenge involved in the sport, as you need to learn the strategies and game plans that you are going to implement and have an excellent memory for their execution as well as a diligent brain for analyzing and studying your opponents.
Personal Changes
According to the Philadelphia Inquirer's interview with Tra Thomas, NFL changes you as a person. It withdraws you from the real world, makes you aggressive when you're prepping for big games, and stops you from wanting to talk to many people. Tra noted that it made him feel distant from his family and friends, as his mind was constantly occupied with thinking about his experiences, and his body was constantly tired.

NEO Sports Insiders Newsletter
Sign up to receive our NEOSI newsletter, and keep up to date with all the latest Cleveland sports news.