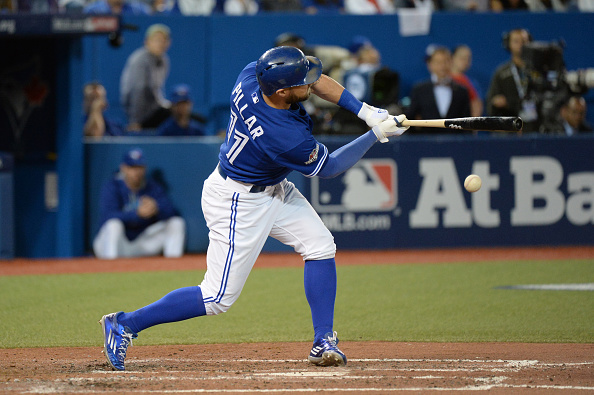 On the heels of a pair of tweets yesterday stating that the Indians are very much chatting to look to make a deal for an outfielder, today Fox Sports' Jon Morosi has written a story about what's going on with the Tribe, and what they might be able to acquire in return for one of the pitchers they are willing to deal.
As Morosi points out, the Indians have six possible starters, with Corey Kluber, Carlos Carrasco, Danny Salazar, Cody Anderson, Trevor Bauer and Josh Tomlin all in the mix, and the two pitchers that everyone is talking about the Indians moving are Carrasco and Salazar.
The Yankees, Blue Jays and Dodgers are three teams that have been identified as talking to the Tribe, and the deal would have to include an outfielder, a need for the Indians entering 2015.
New York is dangling Brett Gardner out there, but he's 31 and a guy that will carry a $13 million dollar salary this year, a $12 million dollar salary next year, and another $11 million in salary in 2018.
Oh, and he's also a lifetime .264 hitters with 56 career homers and 301 RBI. He's never hit over 17 homers in a season, and he's also a lefty, so if he's going to come to the Tribe in a deal, there's got to be more in the mix than just his services.
The Blue Jays have an interesting player in Kevin Pillar, who is 26 years old, bats and throws right, and in his first full season hit .278 with 12 homers and 56 RBI in 2015.
Pillar is also, as Morosi puts it, a a Gold Glove-caliber defender, and would be a welcome addition to the Indians lineup.
The Dodgers have three players that could be in the trade mix, Carl Crawford, Andre Ethier and Yasiel Puig.
Crawford and Puig were both banged up last season, with Crawford playing in just 69 games last season, hitting .265. Puig hit .255 in 79 games, with 11 homers and 38 RBI. He's still only 24 years old and maybe a change of scenery would be in order for Puig.
At the end of the day, it seems evident that the Indians are going to do something – it's just a matter of with who and who it includes.