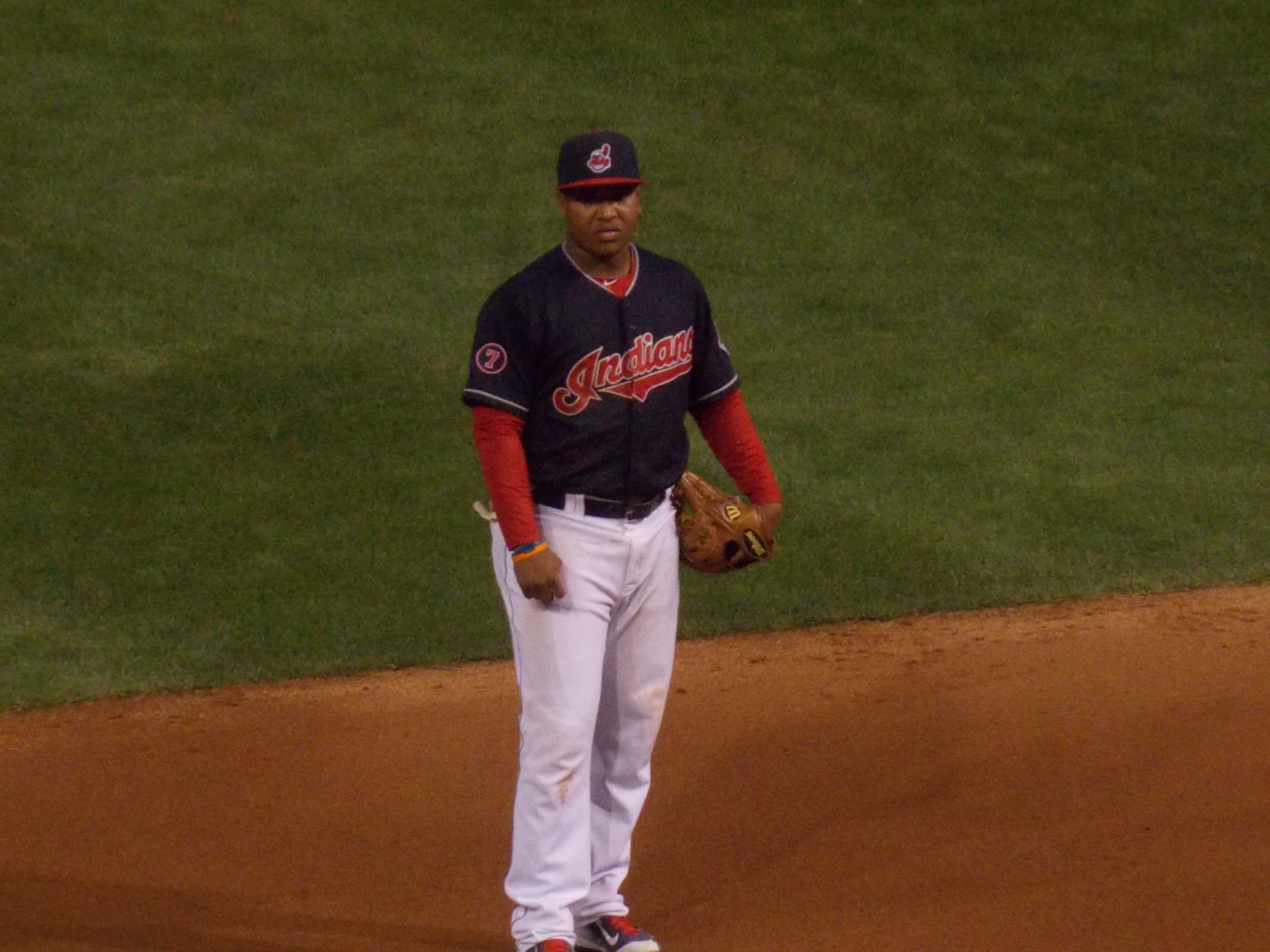 If you've been following the Indians since the opener this season, you've been aware that infielder Jose Ramirez has had a tough time keeping his helmet on as he rounds the bases.
The flying off of Jose's helmet has become so popular, it even prompted a twitter account dedicated to it – Jose Ramirez' helmet
If you watched the Indians 7-1 loss in Houston last night, you already know where we are going with this, as Ramirez took a fly around first, and what happened next has become so ground breaking – it even was highlighted today on 'SportsCenter.'
Here's the play – a double by Ramirez – keep a close eye on the helmet.
Yes, the helmet flew off, and actually bounced off Jose's back, backside, heel and then then landed on him as he reached second base safely.
Here's a better look via the official MLB twitter at the play
#TuesdayTip: Don't try this at home. pic.twitter.com/yvppIiVN0H

— MLB (@MLB) May 10, 2016
Who knows, maybe the helmet will eventually find its way into the Baseball Hall of Fame.