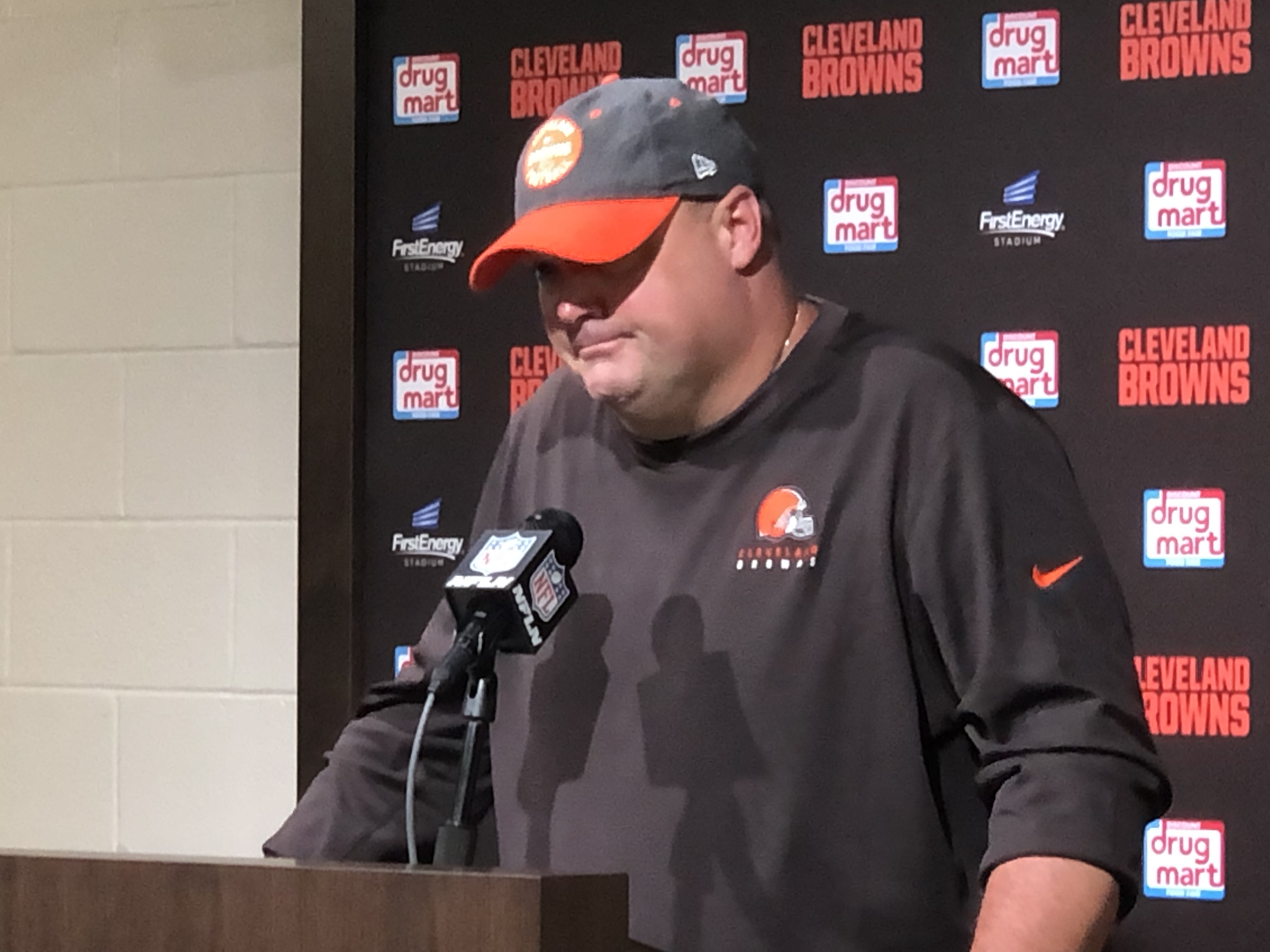 CLEVELAND – The Browns laid one of, if not the biggest egg they could have Sunday, losing by 30 at home to the Tennessee Titans, a team that not was never once mentioned as being even a contender in the AFC.
Instead it was embarrassing on every level, from OT Greg Robinson getting thrown out to three fourth quarter interceptions from quarterback Baker Mayfield.
Twitter was blazing all day long with fans viewpoints of the game, and here's some of the opinions of the fans and national pundits via Twitter after the 43-13 loss at home.
2019 Cleveland Browns hype and 2019 Cleveland Browns actual… pic.twitter.com/jPZ2KoFbpL

— Colin Dunlap (@colin_dunlap) September 8, 2019
You can give them a good young quarterback, Odell Beckham and cool uniforms and they'll still be the same ol' Cleveland Browns.

— Faux John Madden (@FauxJohnMadden) September 8, 2019
the Cleveland Browns are still bad and one of the all-time sports clips remains relevant [NSFW]: pic.twitter.com/ract3nVjkS

— maurice (@tallmaurice) September 8, 2019
Part of me wants to feel bad for Cleveland Browns fans, but the other part of me thinks they deserve all the heartbreak for thinking a midget QB with the maturity of Antonio Brown is gonna make them a winner.

— Jesse Kelly (@JesseKellyDC) September 8, 2019
Live look at the Cleveland Browns hype train… pic.twitter.com/SCO8grI7hP

— SportsLine (@SportsLine) September 8, 2019
Congratulations to the @ClevelandBrowns on a great start to their season! It can't get (much) worse from here! pic.twitter.com/xX73aVwfdm

— JunkyardMouse (@Todqmouse) September 8, 2019
The Astros scored more runs today (21) than the #Browns had points (13). Message? They're still the Cleveland Browns at the end of the day. 🤦‍♂️🏈👍

— Dave Thomas (@newstouse) September 8, 2019
Well of all the Cleveland Browns in the world, they're the Cleveland Browniest… #Browns pic.twitter.com/elx3d0G44r

— Ted Talevski (@TedTalevski) September 8, 2019
What a wast of time, money and emotions. Cleveland Browns will always do the Cleveland Browns thing. And that's lose. #PatsNation

— PaulCapeCod12 (@PaulCapeCod12) September 8, 2019
216?? More like Two 0-16 #ClevelandBrowns #seasons

— VVelcomeToCleveland (@bstads1) September 8, 2019
Cleveland Browns fans pic.twitter.com/3rmgK9e8fy

— Peter W Bentley (@Peter_W_Bentley) September 8, 2019
@bakermayfield try showing up to the stadium first. #bum #ClevelandBrowns pic.twitter.com/zmVGjIswAH

— TheRealPstabber (@TheRealPstabber) September 8, 2019