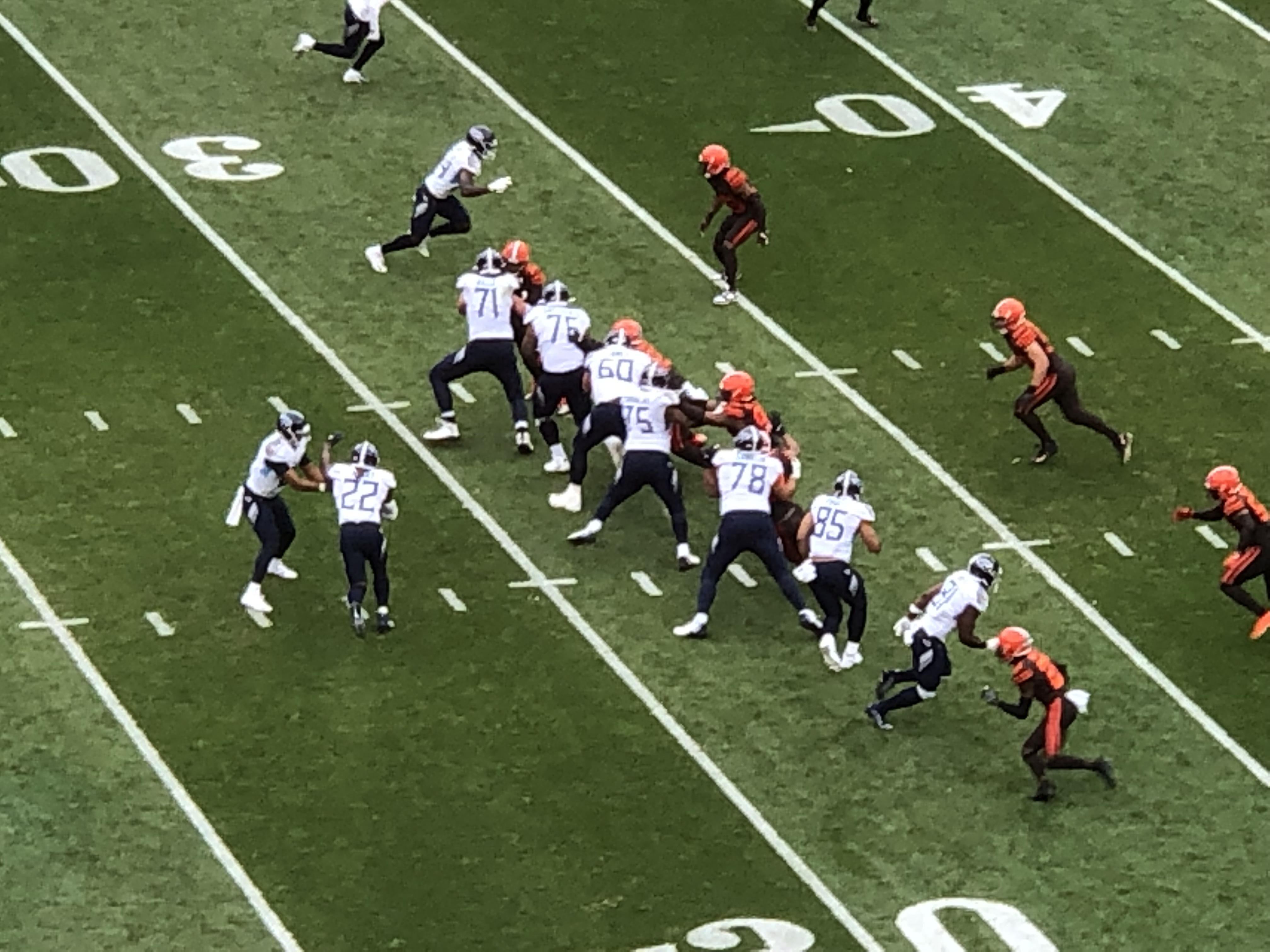 CLEVELAND – Browns fans had waited months for opening day to finally put years of bad football behind them.
They will have to wait awhile longer.
Sunday at First Energy Stadium the Browns committed 18 penalties, committed three turnovers, and lost by 30 points to the Tennessee Titans, a team that by many was not expected to give the Browns much in the way of competition.
To say the loss was stunning is an understatement. Everything that could have gone wrong for new coach Freddie Kitchens and the team did, and now the fears of a slow start are even more magnified as the team will head to New York to play a Jets team that dropped their opener at home to the Buffalo Bills 17-16.
Here's five takeaways from a season opener that was as eye opening in a bad way as any game the Browns have played since coming back into the league in 1999.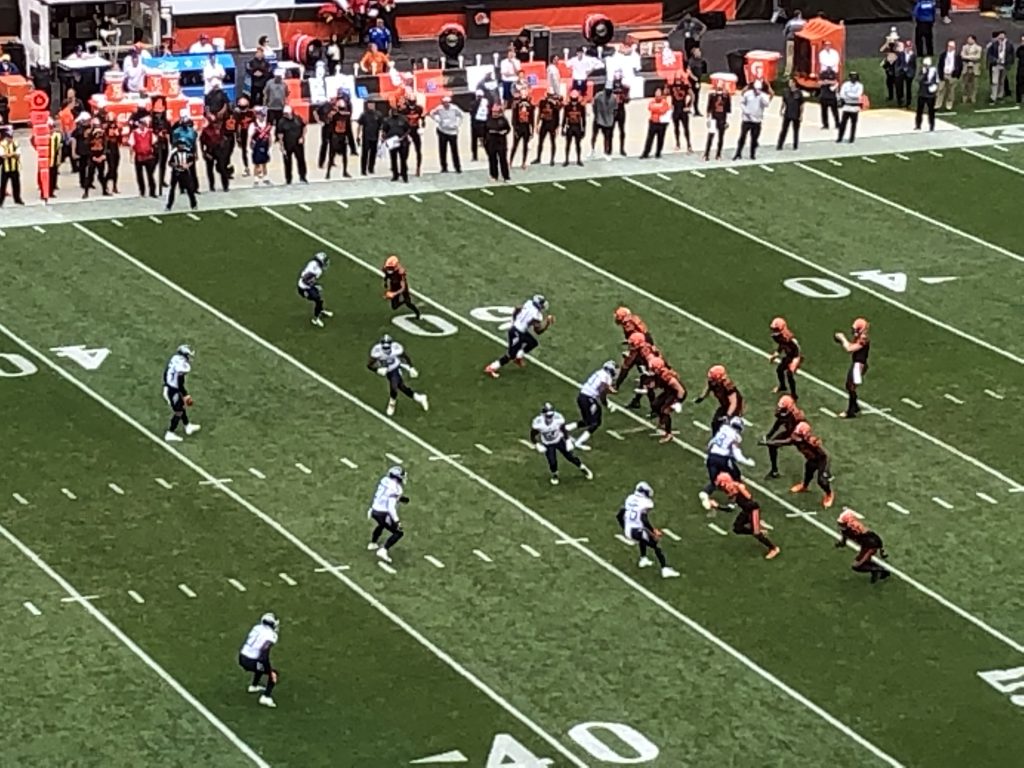 1. Penalties Galore
The 18 penalties called on the Browns were the most on the team since a game in 1951 when they committed that many against the Los Angeles Rams.
The 18 flags ended up amassing them 182 total yards, many of which seemed to set them back on offense, stopping them from gaining any momentum whatsoever.
Some will complain that the officials were soft on some of the calls, which they might have been, but at the end of the day they counted, and the Browns have to figure out a way to turn that around before next weeks Monday night game in New York against the Jets.
2. What Happened to the Offense?
The Browns scored on their opening drive, a nifty eight-play, 88-yard drive that saw them look sharp both throwing the ball and rushing it.
Then the Titans woke up, and the Browns really had no answer, scoring just one more time the rest of the afternoon.
Following the touchdown, the Browns punted four straight times, Mayfield was sacked for a safety, and they half ended after penalty, this time on Odell Beckham Jr. for offensive pass interference.
Overall the offense put up 346 yards on 63 plays, but clearly they were not in sync which happens when your O-line play is pretty bad.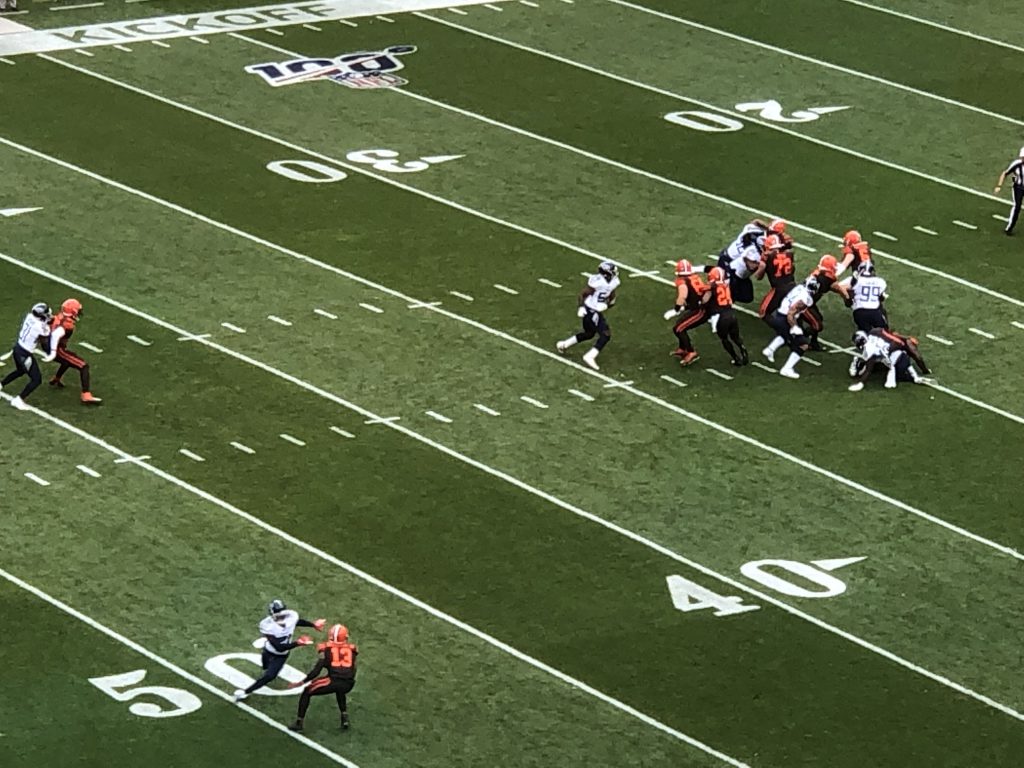 3. About that O-Line
The moment that Greg Robinson went and delivered a kick to the head of a Titans defender to get ejected, things seemed to go from bad to worse for the Browns.
The line held up, but Mayfield was pressured way too many times, and he sacked five times for 41 yards, which included the safety which made it 12-6 at the time.
The run game really didn't factor too much into the outcome as while Nick Chubb rushed for 74 yards, 4.6 yards per carry, he just never got going downfield.
Fans were afraid the O-line would be an issue, and on this day it didn't play all that well.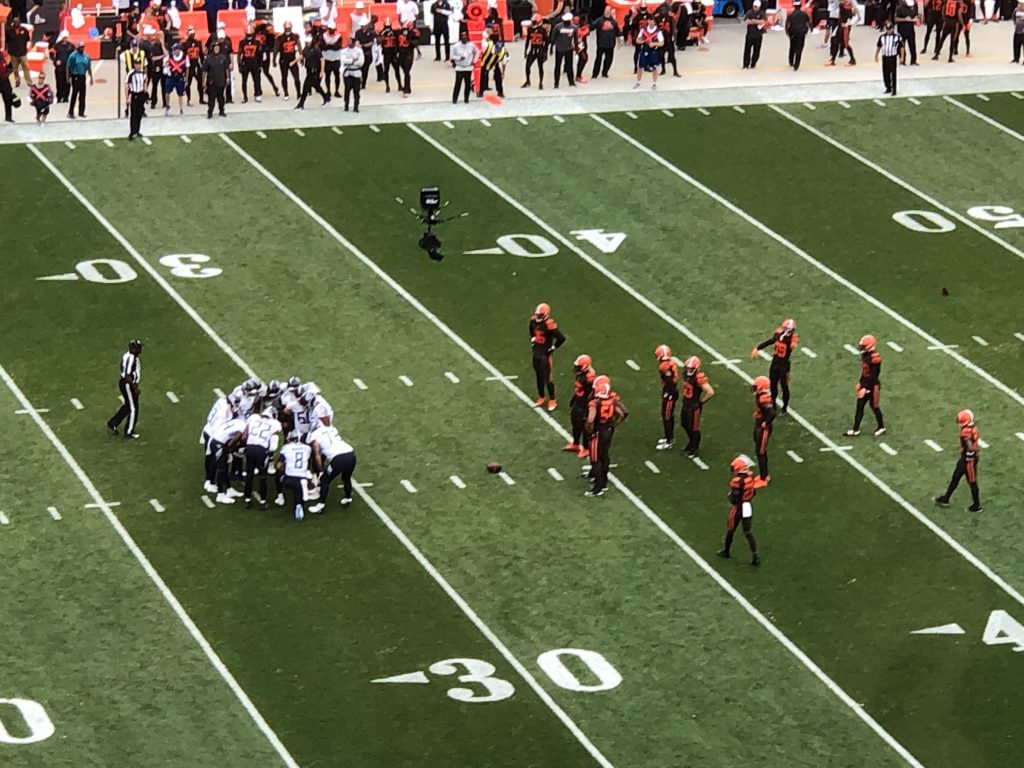 4. Titans Play it Smart
Marcus Mariota outplayed Baker Mayfield on this day, which is crazy to think about based on the hype that the Browns had coming into this game and the season.
Mariota was 14-for-24 for 248 yards and three TD's and a QB ratine of 133.3. He also didn't turn the ball over, which Mayfield did three times in the fourth quarter.
Many will say that Tennessee isn't a very flashy team, but when it comes to being wise, they were on this day, rushing the ball well after a slow start, not losing their cool, and more importantly, taking advantage of the Browns miscues into points when it counted the most.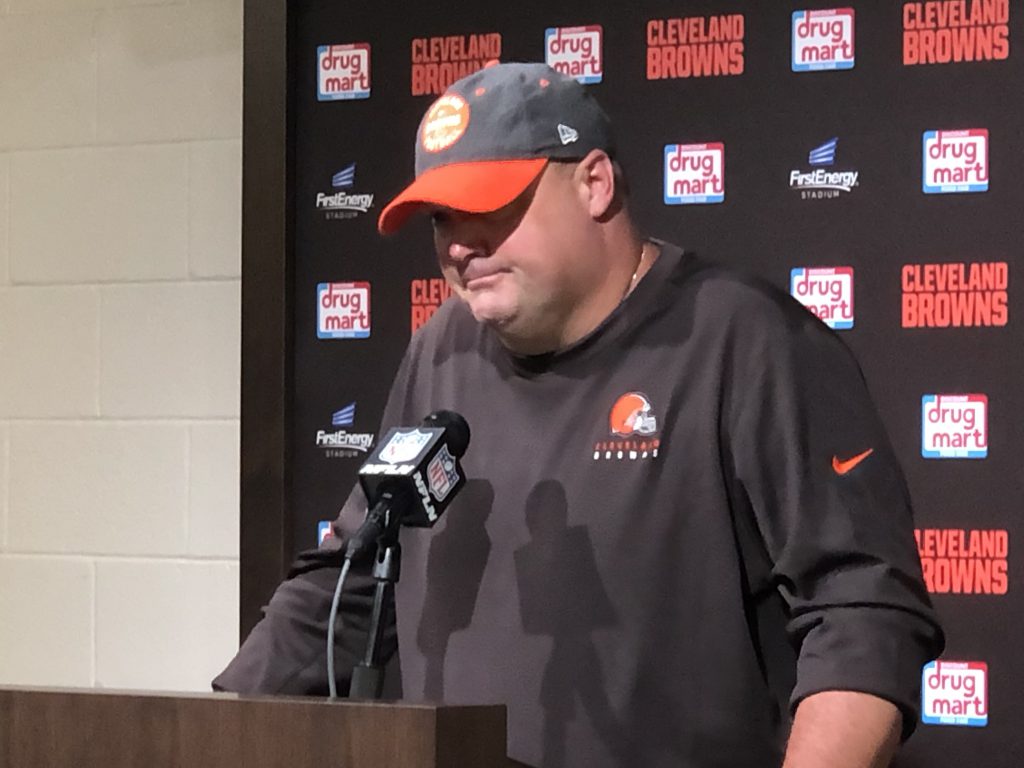 5. Freddie Has a Lot of Work to Do
A first-year head coach losing by 30 in his first game isn't good, but that's what stares new Browns coach Freddie Kitchens in the face after this opening day loss.
He and this coaching staff clearly didn't do a good enough job this week, and a number of things have to be changed or this team isn't going to be getting on track anytime soon.
"We lost our discipline and we lost our composure, but it is one game and we are going to be tested. You either take adversity and run together and run toward each other or you run away," Kitchens said.
"I think we have a bunch of guys who are going to run toward each other and we are going to be fine. It is one game. I do not care. It counts on the scoreboard, but each game counts one time. That is the way we are going to approach it."
They better figure this out fast, or a loss in New York could await next Monday night.