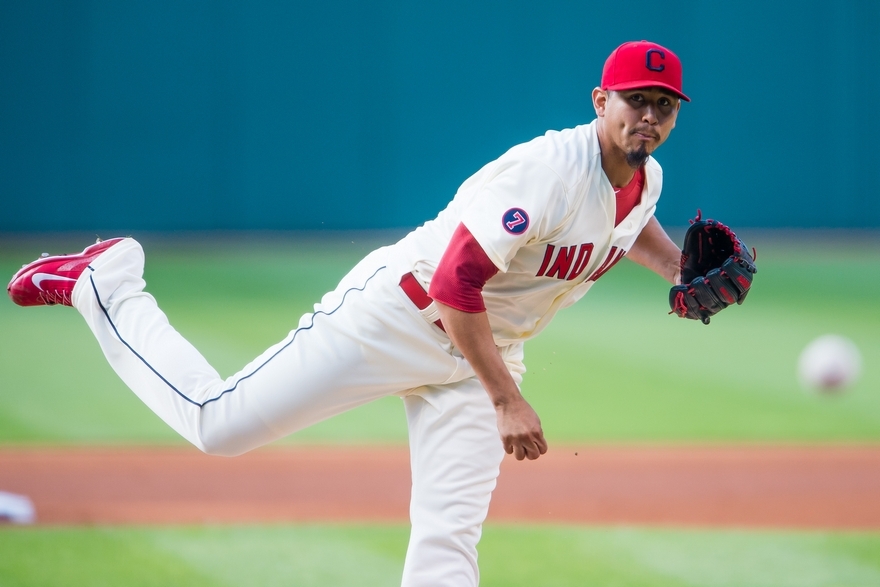 The Cleveland Indians are back in action on Tuesday night when the Seattle Mariners come to town for a three-game series.
The Tribe rested on Monday after losing two of three to the New York Mets over the weekend.
Cleveland enters play Tuesday with a record of 5-5, sitting in fourth place in the American League Central Division.
What's interesting about the AL Central in the early going this season is that three teams are tied for first place, as the Kansas City Royals, Chicago White Sox, and Detroit Tigers are all currently 1.5 games ahead of the Tribe.
It's still so early that the numbers aren't significant, but it does tell a story of what many figured would be a competitive division, and up to this point has lived up to the hype.
After the three games vs. Seattle, the Tribe heads on the road to play six games against Detroit and Minnesota.
It will be interesting to see how the Tribe handles their division rivals during that stretch because Cleveland has had trouble within the AL Central in recent years. The Indians went 32-43 against division opponents in 2015 and that may have ultimately been what cost them a postseason appearance.
So far the Tribe is 1-1 in that regard, as they split two games in Chicago.
As for the opponents immediately in front of the Tribe, Seattle is 5-7, and the Tribe has the luxury of not having to face star pitcher Felix Hernandez.
Here are the probable pitchers for the three-game series against the Mariners.
Tuesday 6:10 PM Carlos Carrasco (1-0, 3.46) vs. Wade Miley (0-1, 8.25)
Wednesday 6:10 PM Danny Salazar (2-0, 0.79) vs. Taijuan Walker (0-0, 2.25)
Thursday 12:10 PM Cody Anderson (0-1, 5.91) vs. Nathan Karns (1-1, 4.50)
It's fair to say the Tribe has the pitching edge in two of the three matches, but Walker is no slouch, and Anderson vs. Karns looks to be a bit of a wash.
However, as we all know, a 162-game season never plays out exactly how we expect, so we'll see if the Tribe can bounce back from losing two of three at home to the Mets and end the home stand on a good note.
Tuesday begins a stretch where the Indians will not have an off day for nine straight days, so let's see how the Tribe starts out with Carrasco on the mound, who has been arguably their best pitcher over the last year.
It's also worth noting that star outfielder Michael Brantley is getting closer and closer to making his season debut.
Brantley played in three Minor League games over the weekend, hitting 2-for-7 with a double.
The Tribe organization wants to see how he handles playing consecutive games before setting a date for his return to MLB action.
We'll be covering all the Tribe home games live at Progressive Field and providing live updates for all Cleveland Indians action throughout the season, so be sure to follow @NEOSportsInside on Twitter!

NEO Sports Insiders Newsletter
Sign up to receive our NEOSI newsletter, and keep up to date with all the latest Cleveland sports news.